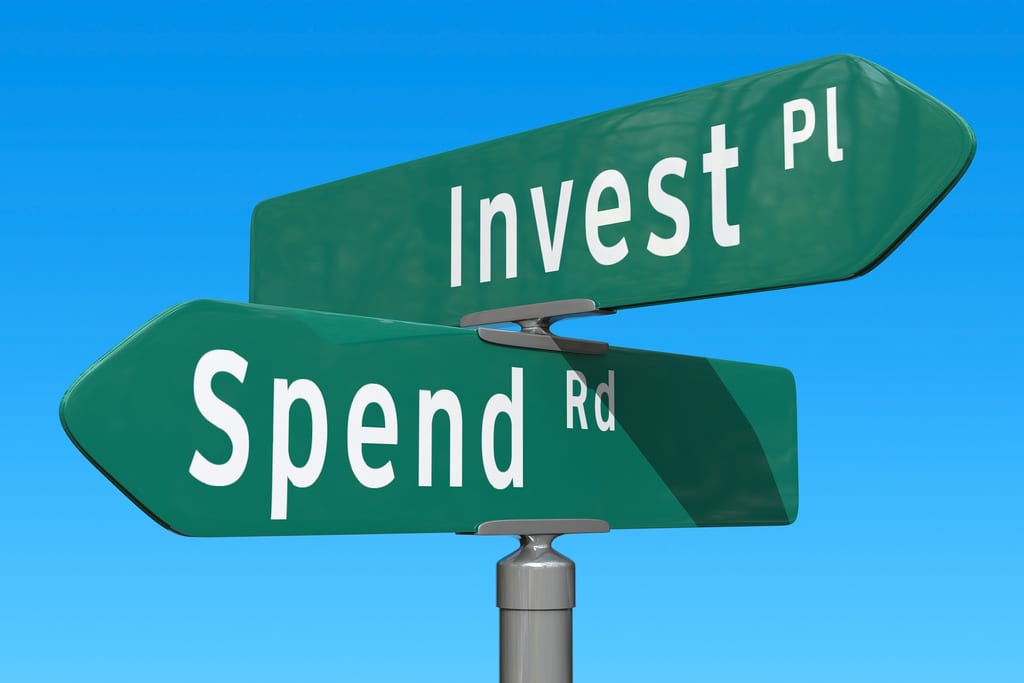 Möchten Sie eine mittelständische Firma in den USA gründen? Ein E-2-Visum könnte perfekt für Sie sein
Die Idee einer eigenen Geschäftsgründung stand möglicherweise schon immer im Vordergrund für Sie. Bei mir war dies definitiv der Fall, aber da ich keine Greencard hatte, ging ich davon aus, dass das keine Option für mich wäre. Auch die EB-5-Greencard-Kategorie für "Großunternehmer", in welcher eine Investition in Höhe einer Million $ erforderlich ist, entmutigte mich. Als ich Anwalt wurde und erkannte, dass ich meine eigene Firma gründen wollte, verstand ich schnell, dass das E-2-Vertragsvisum für Investoren die perfekte Möglichkeit für mich war. Die Hauptvorteile des E-2-Visums bestehen in der unbegrenzten Gültigkeit, der Tatsache, dass Ihre Familie Sie begleiten und ebenfalls in den USA arbeiten kann, sowie dem relativ geringen Investitionsbetrag, der erforderlich ist. De facto kann sich Ihr Traum, Inhaber/in eines Geschäfts in den USA zu werden, bereits mit der Ausgabe von 15.000 $ erfüllen.
Der Rest dieses Beitrags fasst die Hauptanforderungen für ein E-2-Visum sowie einige der gängigen Fragen zusammen.
Sie müssen Bürger/in eines Vertragsstaats sein.
Das gewerbliche E-2-Visum für Investoren ist lediglich eine Option für Personen aus Ländern, mit denen die USA einen entsprechenden Vertrag abgeschlossen haben. Viele westliche Staaten, aber auch Länder aus Afrika, Asien und dem Nahen Osten stehen auf dieser Liste. Israel wurde erst vor kurzem in diese Liste aufgenommen. Wenn Sie Staatsbürger/in von Großbritannien sind, müssen Sie auch Einwohner/in der Britischen Inseln sein, um einen Antrag auf ein E-2-Visum stellen zu können.
Sie müssen bereits Investitionen getätigt haben oder aktiv investieren
Um diesem Bestandteil der Überprüfung genügen zu können, müssen Sie drei Anforderungen erfüllen.
Sie müssen Ihr rechtmäßiges Eigentum an den Mitteln, über die Sie verfügen, nachweisen
Sie müssen Mittel investieren, die Sie auf legale Art und Weise erworben haben. Zwar müssen Sie nicht die Herkunft jedes Dollars belegen, aber Sie müssen der Regierung nachweisen, dass Sie das Geld entweder gespart oder als Geschenk erhalten oder auf rechtmäßige Weise erworben haben. Hierzu gibt es unterschiedliche Belege, die den Erfordernissen genügen, einschließlich Steuererklärungen, Kontoauszügen, Anlagekonten & mehr. Bei einigen Staaten kann dies problematisch sein, wenn die Unterlagen schwer zu beziehen sind oder das Land in hohem Maße von Korruption betroffen ist. Als ich den Antrag stellte, legte ich der Regierung die Steuererklärungen der letzten 10 Jahre, mein aktuelles W-2-Steuerformular, Unterlagen über meine Investitionen in Höhe von 401.000 $ und meine Kontoauszüge vor.
Die gesamten Gelder müssen mit persönlichem Risiko und unwiderruflich investiert werden
Bei den gesamten Geldern, die investiert werden, muss es sich um persönliche Vermögenswerte handeln, die dem Risiko eines Verlusts unterliegen, und das bedeutet, dass Sie etwas zu verlieren haben. Bei Darlehen müssen Sie für Verluste aufkommen und daher Verträge unterzeichnen und / oder Geld vor Stattgabe des Antrags ausgeben. Bei meiner Antragstellung unterzeichnete ich einen einjährigen Mietvertrag für Büroräume, und selbst wenn meinem Antrag nicht stattgegeben worden wäre, hätte ich ca. 24.000 $ bezahlen müssen. Bei Darlehen gilt, dass Kreditkartenschulden oder andere Verbindlichkeiten nicht durch Geschäftsvermögen gesichert oder auf eine GmbH eingetragen werden dürfen. Diese Bestimmung gehört zu den "beängstigenderen" Regelungen in Bezug auf ein E-2-Visum.
Ihre Firma muss unmittelbar vor dem Start stehen
Sie können zwar vor Stattgabe des Visumsantrags keine "Geschäfte tätigen" oder Gelder von Kunden erhalten. Doch Ihr Geschäft muss I unmittelbar vor dem Start stehen. Dieser Regelung liegt der Gedanke zu Grunde, dass die US-Regierung Visaanträgen von Personen, die "vielleicht" ein Geschäft in den USA gründen oder den "Wunsch" danach hegen, nicht stattgeben möchte. Daher muss Ihr Geschäft startbereit sein. Somit sollten Sie den Mietvertrag für die Räumlichkeiten unterzeichnet und ein Geschäftskonto eingerichtet haben, Sie sollten eine Webseite eingestellt und alle erforderlichen Käufe getätigt haben.
Es ist erforderlich, dass Sie das Geschäft fachgerecht und professionell "leiten und weiterentwickeln" können
Sie können kein E-2-Visum erhalten, wenn Sie nicht selbst Geschäftsführer/in sind. Zudem benötigen Sie die entsprechenden Kenntnisse und Fähigkeiten, um die Regierung davon überzeugen zu können, dass das Geschäft rentabel ist. So würden Sie vermutlich wenig Erfolg mit dem Antrag auf ein E-2-Visum haben, wenn Sie ein Restaurant eröffnen wollen würden, aber Ihre einzige Erfahrung in diesem Bereich darin bestehen würde, dass Sie bereits in Restaurants gegessen haben. Normalerweise sollten Ihre Ausbildung und Ihre beruflichen Erfahrungen nahelegen, dass Sie in einer Position sind, um das Geschäft erfolgreich führen zu können.
Sie müssen eine wesentliche Summe investieren
Die US-Regierung gibt hier keinen bestimmten Betrag vor. Daher könnte sich Ihre Investition in sehr seltenen Fällen lediglich auf 50.000 $ oder aber auf Millionen belaufen. Als ich meine Kanzlei eröffnete, investierte ich ca. 50.000 $, aber davon gab ich nur 15.000 $ für Büroausstattung, Möbel und andere Gegenstände aus. Ich zahlte auch 35.000 $ als Betriebskapital auf mein Geschäftskonto ein. Der de facto erforderliche Betrag hängt von einer Vielzahl an Faktoren ab, einschließlich des Konsulats, bei dem Sie Ihren Antrag stellen, der Art der Firma und den anderen Bestandteilen Ihres Antrags. Sie sollten beachten, dass brachliegendes Geld auf einem Konto NICHT als Investition eingestuft wird, aber die Regierung Arbeitskapital in angemessener Höhe als Teil einer Investition gelten lässt. Während einige Konsulate bei einem Dienstleistungsunternehmen eine geringere Investitionssumme als ausreichend betrachten, wäre der erforderliche Betrag z.B. bei einem Autohersteller weitaus höher. Sie sollten der Regierung alle Aufwendungen und Kosten nachweisen können.
Kleinunternehmen und kleinere Investitionsbeträge sind ausgeschlossen
Das bedeutet, dass das Unternehmen nicht lediglich den Lebensunterhalt für Sie selbst und Ihre Familie erwirtschaften darf. Zudem heißt das, dass die Firma auch künftig rentabel sein muss. Sie können mit einem Businessplan, der ein kontinuierliches Wachstum über einen Zeitraum von 5 Jahren ausweist, oder anhand von Plänen zur künftigen Einstellung von Mitarbeitern darlegen, dass es sich nicht nur um ein Kleinunternehmen handelt.
Vorverträge oder andere Unterlagen, die belegen, dass das E-2-Unternehmen über gute Aussichten oder angehende Kunden verfügt, sind ebenfalls hilfreich.
Sie müssen beabsichtigen, in Ihr Ursprungsland zurückkehren, wenn Ihr Visum erloschen ist
Das ist keine Voraussetzung, die schwierig zu erfüllen wäre. Sie müssen lediglich ein Dokument unterschreiben, mit dem Sie versichern, dass Sie nach Ablauf der Gültigkeit Ihres Visums eine Rückkehr in die Heimat planen. Anders als bei vielen anderen Visa müssen Sie keine Bindungen an die Heimat wie etwa eine Wohnung oder ein Haus vor Ort nachweisen. Ihr Ehepartner bzw. Ihre Ehepartnerin und Ihre Familie können ebenfalls E-2-Visa erhalten, und Ihrem Ehepartner bzw. Ihrer Ehepartnerin kann eine uneingeschränkte Arbeitserlaubnis gewährt werden.
Alles in allem ist dies ein ausgezeichnetes Visum für Personen, die in den USA ein mittelständisches Unternehmen gründen möchten. Hierfür sind jedoch umfassende Formalitäten und Nachweise erforderlich, und es wird dringend empfohlen, sich an einen Anwalt bzw. eine Anwältin zu wenden.
Nehmen Sie Kontakt mit Scott Legal, P C. auf, um mehr über die neuen Regelungen oder weitere Visa für Investoren zu erfahren.
This article, Want to Start A Small Business in the United States? An E-2 Visa May Be Perfect For You, has been translated from English to German.
This website and blog constitutes attorney advertising. Do not consider anything in this website or blog legal advice and nothing in this website constitutes an attorney-client relationship being formed. Set up a one-hour consultation with us before acting on anything you read here. Past results are no guarantee of future results and prior results do not imply or predict future results. Each case is different and must be judged on its own merits.