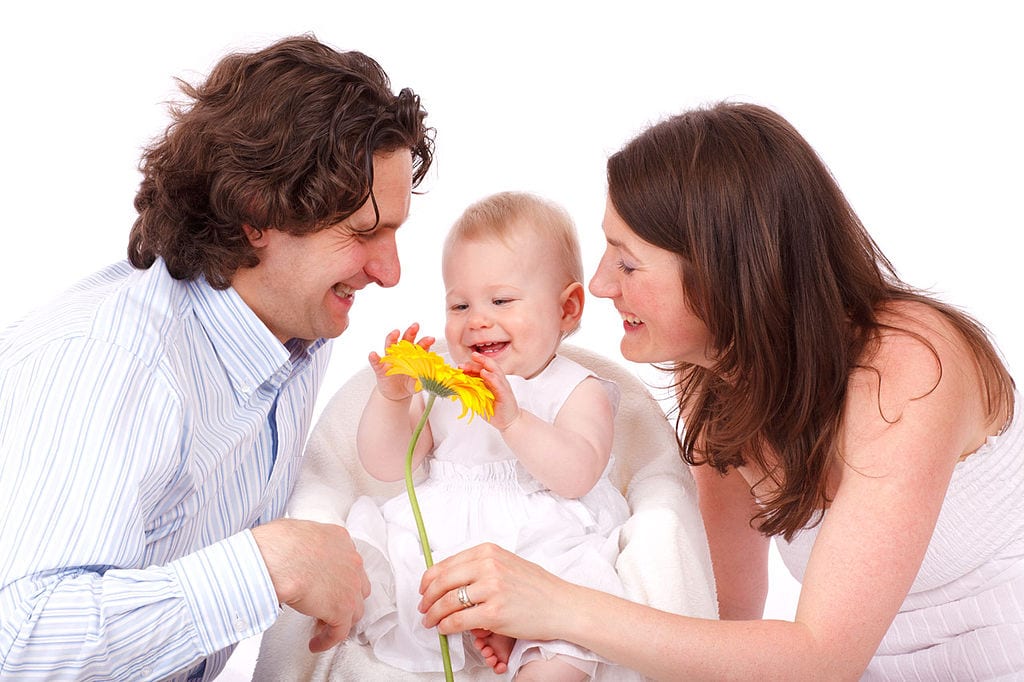 The Immigration and Nationality Act defines a "child" as a person under the age of 21. If you have a child that is 21 or over the age of 21, he or she would be classified by Immigration as a "son" or "daughter" and cannot obtain all of the dependent immigration benefits that someone under 21 can obtain. For example, if someone is eligible for a green card through their job, they can usually also get green cards at the same time for their spouse and any children under 21 but this benefit is not available for children over 21.   Similarly, if a green card holder or U.S. Citizens applied for a green card for a child under 21, the child would get the green card much faster than if the child were to be 21 or older.
Here are two examples to illustrate the point.
Unmarried adult sons and daughters 21 years of age or older of green card holders currently have to wait approximately 6 years for a green card rather than 2 years for children under 21.
Unmarried sons and daughters 21 years of age or older of U.S. citizens currently have to wait approximately 7 years but green cards are available immediately for children under 21.
It is therefore often very beneficial to obtain a green card before a child turns 21. Unfortunately though, due to lengthy immigration processing times, individuals who are under 21 when a petition is filed are sometimes older than 21 by the time a visa became available. Since they are over the age of 21, they have "aged-out" and no longer qualify for legal permanent residence based on their parent's petition. In order to partially remedy this problem, the Child Status Protection Act (CSPA) was signed into legislation on August 6, 2002.
What is the Child Status Protection Act?
The Child Status Protection Act (CSPA) allows some beneficiaries of green card petitions to continue being classified as children after reaching 21 if certain conditions are met. First, you have to determine what Immigration will consider your child's age to be. (You of course know your child's age but the Government will use a special calculator to assess this).  The calculation can become complicated and involves determining several important dates including:
the date the immigration petition was filed;
the date the petition was approved; and
the date the visa became current according to the Department of State Visa Bulletin.
You then subtract the amount of time between the filing and approval of the immigration petition from the child's age on the date that the visa became current on the Visa Bulletin. If that age, which we'll call the CSPA age, is under 21, your child retains "child" classification even if he or she is over 21 in reality.

This is much easier understood by example (or by booking an appointment with an immigration lawyer). Let's say you are a green card holder and you submit a petition for your child (under 21) on January 29, 2014 and it takes the USCIS until October 1, 2014 to approve the petition. Therefore, the petition was pending for 245 days (8 months and 2 days) between the date of filing and the date of approval. This is the number of day the petition was pending.
According to the October 2014 Visa Bulletin, visas for children of green card holders were only available for petitions that had a priority date of February 1, 2013 or earlier. Your priority date, which for a relative petition is the filing date, was January 29, 2014. Therefore, even though the relative petition was approved, your child can't yet apply for a green card and must wait for the visa to become current.
You child's date of birth is January 1, 1994, so she is over 20 years old when the petition is approved. You are afraid that she will turn 21 before the visa becomes current, and in fact, the visa doesn't become current until September 1, 2015 which is well after your daughter has turned 21.
It is in these situations where the Child Status Protection Act may help. On September 1, 2015 when the visa became current, your daughter's real age was 21 years old and 243 days. However, the relative petition was pending for 245 days between its filing and approval. Your daughter's CSPA age is her real age on the date the visa became current (21 years and 243 days old) minus the number of days the petition was pending (245 days); therefore, your daughter will be considered to be 20 years and 364 days old – in other words, 2 days shy of her 21st birthday- and therefore, Immigration will still classify her as a child and she remains eligible to apply for her green card based on this petition.
The second requirement of CSPA is that you have to take some steps to then apply for permanent residence once the visa is current on the Visa Bulletin. If your child is in the United States, it would be through filing an adjustment of status. If your child is abroad, it would be through submitting Form DS-260 to begin consular processing. This step must be taken within a year of the visa becoming current in order for your child to qualify for CSPA protections.
Please note that CSPA only applies to immigrant (green card) petitions. Nonimmigrant petitions (for example H-1B, E, L, and O) do not utilize the CSPA formula so if you age out, you age out. For example, for an E-2 visa, when your child turns 21, he or she is no longer eligible to maintain E-2 visa status as the derivative applicant.
---
RELATED CONTENT:
FREE Visa Resources
Click on the buttons below in order to claim your free Visa Guide (E-1, E-2, TN, EB-5, H1-B, L-1, PERM, NIW, EB-1, O-1, E-3), sign up for our free Webinar, join our Facebook Group, or watch our videos.
Download FREE Visa Guide
Sign Up For Our Webinar
Join Our Facebook Group
Watch Our Videos
Set up a Visa or Green Card Consultation
For a dedicated one-on-one consultation with one of our lawyers, click on the button below to schedule your consultation.
Schedule a consultation
This website and blog constitutes attorney advertising. Do not consider anything in this website or blog legal advice and nothing in this website constitutes an attorney-client relationship being formed. Set up a one-hour consultation with us before acting on anything you read here. Past results are no guarantee of future results and prior results do not imply or predict future results. Each case is different and must be judged on its own merits.