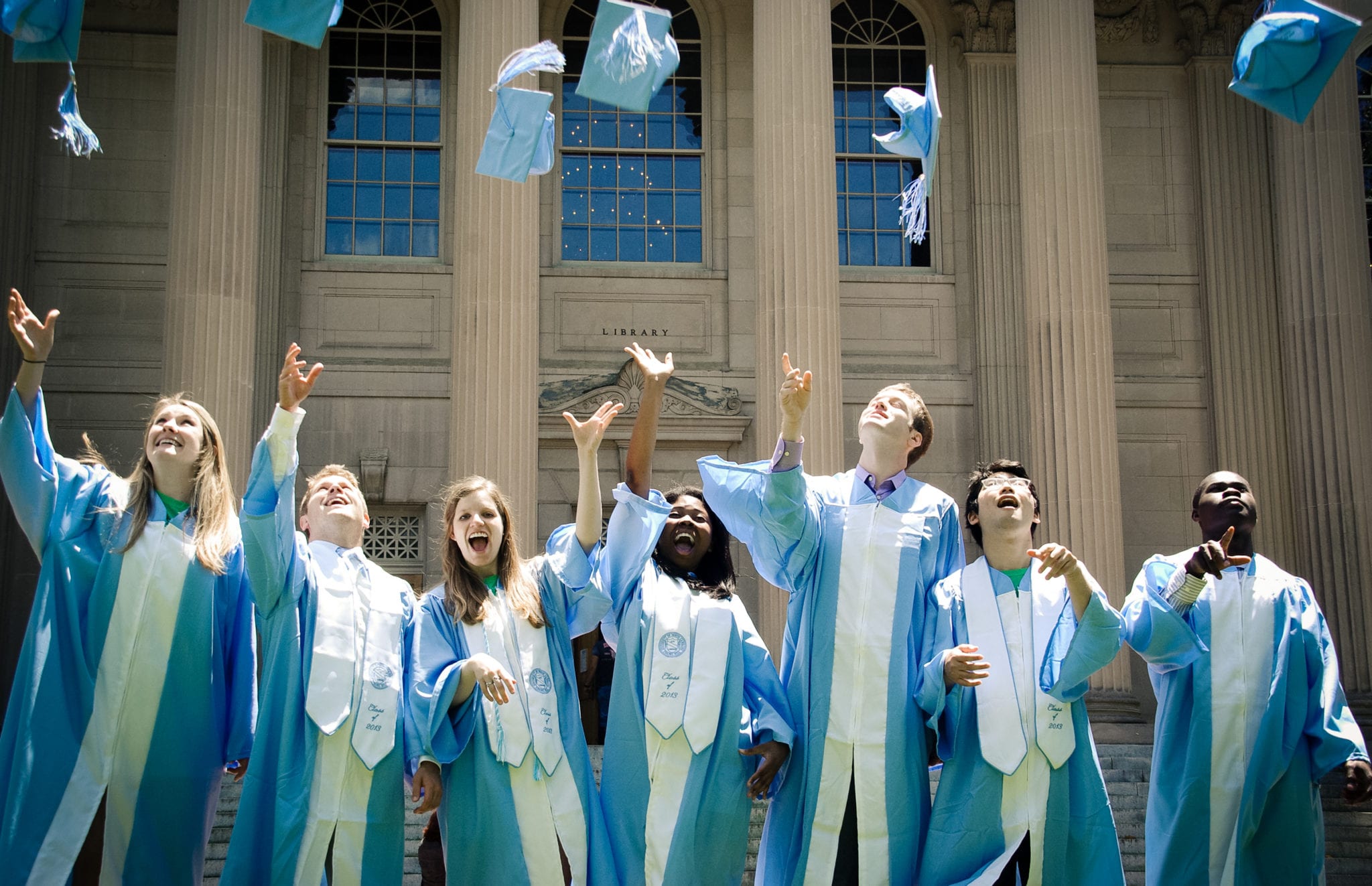 If you are currently in the U.S. and you are participating in a regular OPT, you may apply for a STEM OPT if you meet certain requirements.
Do I have to have a degree from a U.S. University to qualify for STEM OPT?
Yes, your degree must be from a U.S. educational institution that is accredited by an accrediting agency recognized by the Department of Education at the time of application. It can be either a Bachelor's, Master's, or Doctoral degree.
Can I have a degree in any field or what fields qualify for STEM OPT extension?
Your degree must be in the STEM field (science, technology, engineering, or mathematics) — the field must be included in the U.S. Department of Education's Classification of Instructional Program taxonomy within the two-digits series containing engineering (code 14), biological sciences (code 26), mathematics (code 7), and physical sciences (code 40), or related field.  To see a full list of programs that qualify for STEM OPT, please click here.
Can I get a job in a different field than my degree?
The answer is no. The STEM OPT employment must be directly related to your STEM field of study. This makes sense as the main purpose STEM OPT is to allow qualified participants to supplement their academic knowledge with practical training.
For how long can I get the STEM OPT extension?
You can be granted a STEM OPT Extension for 24 months. You may be eligible for one additional STEM OPT extension if you get a second degree that is at a higher degree level than the first degree. For example, if your first degree was a Bachelor's degree in a STEM field (and you applied for a STEM OPT extension) and you then got a Master's degree in a STEM field, you can apply for a second STEM OPT extension. The rule is that the second degree must be at a higher degree level than the first degree. You can only get two STEM OPT extensions at maximum.
When do I have to apply for a STEM OPT? Will there be any gap in employment if I file it on time?
To apply for STEM OPT extension, your DSO will need to recommend you for the program in SEVIS system. The DSO will need to see the filled out and signed Form I-893 to make sure you qualify for the STEM OPT extension before he/she recommends you for the program. This means, that you have to find an employer who is willing to employ you before the DSO is able to recommend you for the STEM OPT extension.
Once the DSO recommends you in the SEVIS, he/she will give you an updated I-20 form. You will then need to apply for STEM OPT work authorization with USCIS. You have to apply for STEM OPT before the expiration day of your regular 12-month OPT.  Please note that you may not apply during the 60-day grace period (period that starts after your OPT employment ended). Therefore, if you do not apply in time, you miss the chance to participate in the STEM OPT extension program.
You will have to file the work authorization application within 60 days from the date the DSO enters the OPT recommendation into the Sevis record and you can file it up to 90 days before your current OPT EAD card expires.
If you file the STEM OPT extension application in time and your work authorization card expires while the STEM OPT extension application is pending, your employment authorization will be automatically extending for 180 days.
Does my employer have any obligations?
Your employer must be enrolled in E-Verify system. The employer must work with you when filling in Form I-893 (Training Plan for STEM OPT Students) and must certify that all information in the form is true and correct. You and the employer will have finalize the training plan in section 5 of Form I-983 explaining your role at the company and how is the role directly related to your STEM degree, how the assignments will help you achieve specific objectives that are related to your STEM degree, explain how the employer will provide oversight and supervision etc.).
In addition, your employer has to report any material changes to your DSO by submitting a modified Form I-983. Moreover, if your STEM OPT employment is terminated for any reason before the end of the authorized period, your employer will have to report this to the DSO within 5 business days.
You as the employee will also be responsible to submit your self-evaluation to the employer and your employer will have to attest to its accuracy. You will have to submit a self-evaluation after 12 months of employment and the second one after 24 months of employment. You will then have to make sure that your DSO receives these evaluation within 10 days of the reporting period or conclusion of the STEM OPT employment.
Please note that there are additional requirements both you and the employer have to meet and you should make sure that you and the employer are complying with the rules.
Please note that the DHS sometimes conducts site visits at the place of employment to ensure that compliance with STEM OPT program.
How many hours per week do I have to work for the employer on STEM OPT?
You must work for the STEM Opt employer at least 20 hours a week.
Please also see our blog posts discussing H-1B visa, E-2 visa, L-1 visa, TN visa, and O-1 visa visas.
FREE Visa Resources
Click on the buttons below in order to claim your free Visa Guide (E-1, E-2, TN, EB-5, H-1B, L-1, PERM, NIW, EB-1, O-1, E-3), sign up for our free Webinar, join our Facebook Group, or watch our videos.
Download FREE Visa Guide
Sign Up For Our Webinar
Join Our Facebook Group
Watch Our Videos
Set up a Visa or Green Card Consultation
For a dedicated one-on-one consultation with one of our lawyers, click on the button below to schedule your consultation.
Schedule a consultation
This website and blog constitutes attorney advertising. Do not consider anything in this website or blog legal advice and nothing in this website constitutes an attorney-client relationship being formed. Set up a one-hour consultation with us before acting on anything you read here. Past results are no guarantee of future results and prior results do not imply or predict future results. Each case is different and must be judged on its own merits.