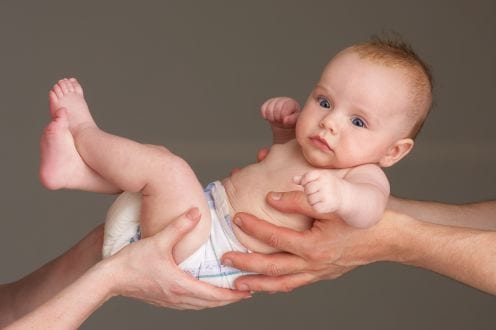 Surrogacy agencies typically perform a number of functions that are all geared towards organizing all aspects of the surrogacy journey.  This typically involves the selection of the surrogate, the selection of the carrier, assistance picking an IVF clinic, drafting of legal contracts and arrangement of travel for the various participants.  The exact nature of the relationship between you and your agency will be governed by a Master Service Agreement and this document could exceed 50 single spaced pages.  The agency will act as the key liaison between you and the various parties and you will be required to provide the agency with money up-front that they will hold in trust for you.  At any given time, an agency will hold over $50,000 of your funds and the agency will have the power to spend your money in accordance with the master service agreement you sign with them.  You may also be required to give the agency credit card information that they can use to satisfy expenses if the need arises.
Given that there are an enormous amount of options and a significant amount of information that you must absorb, using an agency makes sense.  That being said, the convenience will cost you between $30,000 – $40,000.  You should shop around as some agencies are better than others.  You can find some agency ratings in the U.S. here.  We have spoke to many who have used a number of these agencies and the ratings are comments are pretty accurate.
Some have asked if they can perform the coordination function themselves rather than spending the money on an agency.  While you could, we are not sure we would advise it if you are a first time intended parent.  If you take this route, you will need some guidance and you should at a minimum hire someone who has been through the process before to advise you.
Whether you use an agency or decide to do it yourself, you should consult with independent counsel.  While the agency may act as your lawyer, the key agreement that you should have a separate lawyer look over is the agreement between you and the agency.  This will save you money as the agency knows what they are doing when they make this agreement and you do not!!!!  Also, be sure to review the tips contained in our White Paper on How To Select A Surrogacy Agency.  Click here to obtain a copy.
How Do I Select A Good Agency?
The best way to find an agency is to speak to people who have gone through the process and you should definitely shop around.  You can also conduct Internet searches where information is compiled where agencies are rated.  Here is one such information source : http://www.menhavingbabies.org/surrogacy-resources/directory/agencyratings/You should keep in mind that surrogacy is a very lucrative business and like anything else, many agencies will give you the impression that they are the best thing since sliced bread.  Regrettably though, this royal treatment usually ends once you have sent in your deposit and signed the contract.  As such, you should take the time to really explore which agency you want to go with and do not be afraid to ask tough questions.
Here are some things to look for when selecting an agency.
Characteristic
Description
Does the surrogacy agency have an in-house legal department?
Our staff that went through the surrogacy process went with an agency that was set up by a law firm.  This can be very helpful given the large number of legal issues that have to be dealt with.  Also, laws are complex and different in various States so experienced lawyers are essential.
How long has the surrogacy agency been in business?
The longer the better is the general idea but also ensure that they still have a customer focus.  As you could be with the agency for over one year, you want to ensure they will be around when the baby is delivered.  Customer service levels will often change once they get your check so completely dismiss an agency that is not even trying that hard during the honeymoon period.  Also, speak to as many people as you can regarding the agency and ask them to be specific about their experience.
What is the composition of the staff and how many of them are there?
There are many moving parts including drafting agreements, administering travel, social work, carrier selection, etc.  You want to make sure that the staff is large enough to handle everything that needs to be done.
What does the surrogacy agency's service agreement look like?
While you may not like long legal documents, the service agreement between you and the agency spells out exactly how things will work.  Our staff have emphasized that they cannot count how many times they had to refer back to the service agreement & you should get INDEPENDENT external counsel to review this for sure!  If the agreement is too general or non-existent, be prepared for the agency to basically do whatever they feel like.  Keep in mind that you pay everything upfront and often the agency will hold almost $100,000 of your money in trust.  Pay particular attention to making sure you are paying the agency as expenses are incurred rather than bulk upfront payments and also to the details of how the agency plans to execute the various parts of the agreement.
Does the surrogacy agency actually do the work or do they farm it all out and just serve as a coordination function.
Some agencies simply act as a coordinator and you should avoid those agencies.  Others may serve as legal counsel, carrier screener, egg donor provider, insurance contact and any or all other functions. The key here is to find an agency that actually provides the key functions.  One

extremely

important function is the selection of the carrier.  Another is legal advice.  While most agencies will not do everything, they should have at least a few core functions.  While it is fine to farm out some things like arrangement of travel plans, you want to deal with an agency that really understands the law and the process behind the various functions.
Does the surrogacy agency have any conflicts of interest?
You should also avoid agencies where the owners or officers have interests in other related areas of the surrogacy. For example, the owner could obtain profits or referral fees based on who they refer to an egg donor agency or an IVF clinic.  Also, the owners may have an interest in some of these other ventures.  While the agency may not give you bad advice if there is a conflict, they will act in a way that maximizes their own profits rather than what is best for you.   Always ask for complete disclosure (in writing) of any conflicts.
What others say about the Agency
http://www.menhavingbabies.org/surrogacy-resources/directory/agencyratings/
Do I Need A Lawyer?
Given the importance of this major step in your life, the complexity of the law, the expense and the potential for saving money, you should get an experienced  lawyer to assist you.  While a lawyer from an agency will represent you for some of the legal aspects, that will often be the same person that is looking out for their own interests.  Also, one of the key areas you need an independent lawyer is to negotiate your contract with the agency.  Finally, surrogacy law is a tricky area and there are many things a good lawyer can point out to you that will ultimately save you far more than you will ever pay the lawyer.   For example, we recently had a client where we reviewed recommended legal work that an Agency advised and we concluded that the legal work was not necessary.  This saved the client $2,000.  There are many such instances where a good independent lawyer will save you money and it makes sense to have an independent source looking out for your interests.   Regrettably it will surprise you how easily someone else will spend your money if it is left unchecked.
FREE Visa Resources
Click on the buttons below in order to claim your free Visa Guide (E-1, E-2, TN, EB-5, H-1B, L-1, PERM, NIW, EB-1, O-1, E-3), sign up for our free Webinar, join our Facebook Group, or watch our videos.
Download FREE Visa Guide
Sign Up For Our Webinar
Join Our Facebook Group
Watch Our Videos
Set up a Visa or Green Card Consultation
For a dedicated one-on-one consultation with one of our lawyers, click on the button below to schedule your consultation.
Schedule a consultation
This website and blog constitutes attorney advertising. Do not consider anything in this website or blog legal advice and nothing in this website constitutes an attorney-client relationship being formed. Set up a one-hour consultation with us before acting on anything you read here. Past results are no guarantee of future results and prior results do not imply or predict future results. Each case is different and must be judged on its own merits.