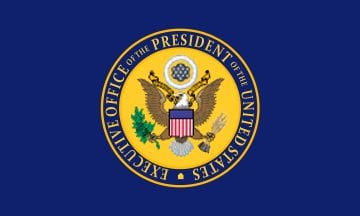 Starting on 11:59 PM EST on April 23, 2020, President Trump has suspended the entry of certain employment and family-based green cards for 60 days. Although the date has now been set at 60 days, it could be extended. Below is a summary of who this will impact and who are exempt from the proclamation.
Who is Impacted by the New Proclamation?  Only Certain People Seeking a Green Card who are Outside of the U.S. will have a Direct Impact
This proclamation will impact immigrants who are:
Outside of the United States as of 11:59 PM EST on April 23, 2020. When you obtain a Green Card through Consular Processing, you attend an interview at a Consulate abroad and they issue a visa so that you can come to the U.S. to get the green card. The Proclamation would then apply normally to people who are living outside of the U.S. and who are seeking to get a Green Card (For example, through employment) through a Consulate.  As described below, Consulates are currently closed due to country specific Corona virus concerns with no set re-open date, so right now, even without the Proclamation these visas are not being issued and have not been for over a month.  As Consulates have been closed for some time there are likely a limited number of people who may have recently traveled from the U.S. to attend a Visa appointment.
Subject to the exceptions below, both family and employment based prospective green cards are impacted. For example, if a green card was current for the brother of a U.S. citizen, he would not be able to get the visa to come to the U.S. to get the Green Card for at least 60 days.
Do not have a valid immigrant visa as of the effective date of the proclamation. If the visa had already been issued, the person can still come to the U.S. to get the green card.
Do not have an official travel document other than a visa (such as a transportation letter, a boarding foil, or an advance parole document) that is valid on the effective date or issued on any date thereafter that permits the immigrant to travel to the U.S.
The key take away is that most immigration categories are completely excluded from this Ban.  For example, the Proclamation does not apply to:
U.S. lawful permanent residents (People who already have their green card or if they have to renew that Green Card);
Foreign nationals seeking to enter to get a green card that are a physician, nurse or other healthcare professional, as well as their spouse and unmarried children under 21;
Applicants for EB-5 immigrant visas (although this is an Employment based Green Card category, it is exempt)
Spouses of U.S. citizens;
Children under 21 of U.S. citizens and prospective adoptees in the IR-4 or IH-4 visa classifications;
Foreign nationals whose entry would further important U.S. law enforcement objectives;
Members of the U.S. armed forces and the spouses and children of such individuals;
Foreign nationals seeking to enter as Special Immigrants in the SI or SQ classification, and the spouse and children of such individuals; and
Foreign nationals whose entry is in the U.S. national interest.
Asylum seekers
This proclamation only applies to those seeking green card who are not in the U.S. and does  not have an impact on nonimmigrant visas such as the O-1, H-1B, L visa, E-1, E-2, E-3, TN, or others.
This proclamation also does not apply if you are seeking a green card in the U.S. That is, your green card application is not suspended if the green card submission is based on an adjustment of status. Again, Consular processing of visas (both immigrant and nonimmigrant) had already been suspended and Consulates were not conducting in person interviews or issuing visas.
In short, the impact of this proclamation is narrow and given Consulates are closed with no set open date, the Proclamation will have little impact. Even with this though, most legal experts suggest that the Proclamation is likely to face legal challenges also.  If the Proclamation survives the legal challenges, once visa processing at Consulates resumes, the ban will increase the already significant delays of adjustment of status processing (currently over 18 months for some), as those who are able, will switch to this option.
While this proclamation does not currently impact nonimmigrant visas, President Trump has ordered the state departments to review the nonimmigrant programs within 30 days of the effective date and recommend measures to protect U.S. Whether this review will bring changes to the nonimmigrant visa programs is unknown at this time.  While it is unclear, the EB-5 exclusion would support an opinion (0pinon only) that E-2 visas would be exempt from any future immigration ban given the strong job creation component.
You can find key immigration information related to the Corona Virus below.
FREE Visa Resources
Click on the buttons below in order to claim your free Visa Guide (E-1, E-2, TN, EB-5, H-1B, L-1, PERM, NIW, EB-1, O-1, E-3), sign up for our free Webinar, join our Facebook Group, or watch our videos.
Download FREE Visa Guide
Sign Up For Our Webinar
Join Our Facebook Group
Watch Our Videos
Set up a Visa or Green Card Consultation
For a dedicated one-on-one consultation with one of our lawyers, click on the button below to schedule your consultation.
Schedule a consultation
This website and blog constitutes attorney advertising. Do not consider anything in this website or blog legal advice and nothing in this website constitutes an attorney-client relationship being formed. Set up a one-hour consultation with us before acting on anything you read here. Past results are no guarantee of future results and prior results do not imply or predict future results. Each case is different and must be judged on its own merits.