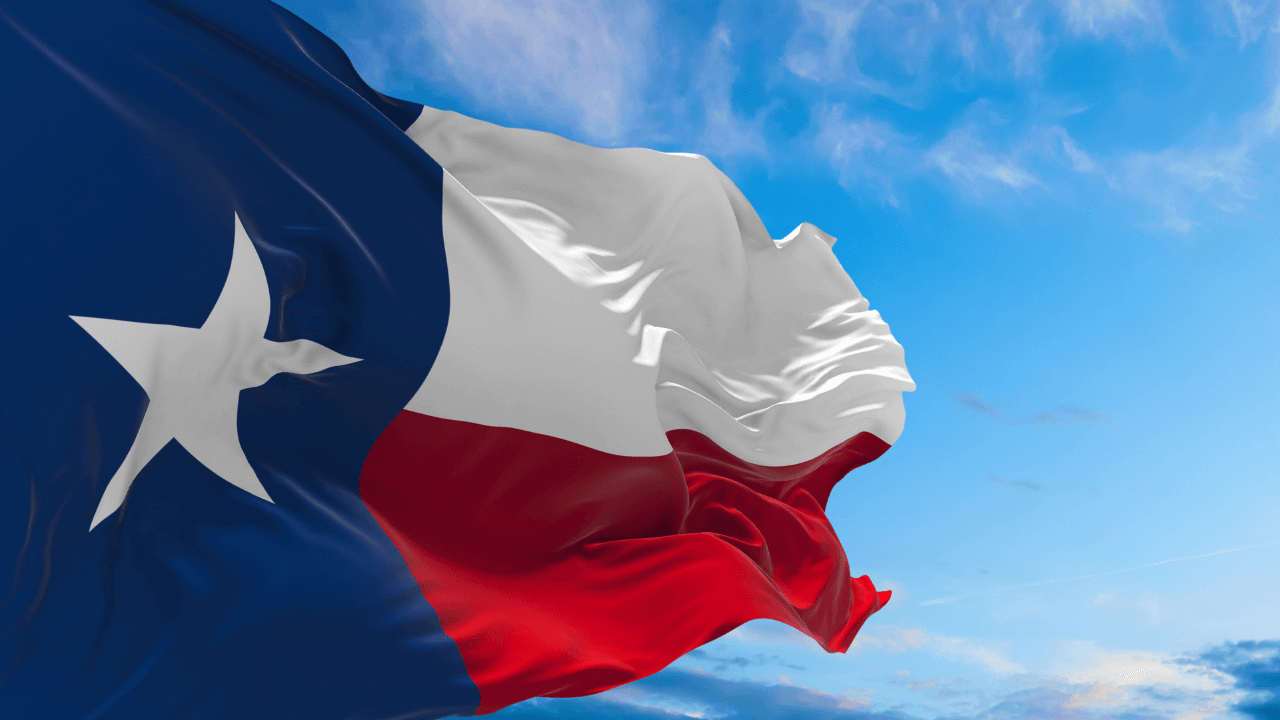 After winning the 2019 presidential elections, then President elect Biden proceeded to announce different goals his administration had to change immigration laws and policies to focus more on the efficient deployment of immigration enforcement resources while treating long residing undocumented noncitizens in a fairer and more humane manner.
As a result of these policy announcements and goals to effectuate immigration reform, there were hopes that these changes would dramatically change the lives of many deserving undocumented noncitizens allowing them to stabilize their lives in the United States while allowing the United States to focus resources on enforcing removal of noncitizens who were a danger to the United States.
While President Biden took office, it became clearer that the political stalemate in both chambers of Congress would not allow any meaningful immigration reform to move forward, causing an increased expectation that President Biden's policy changes would be the best and most realistic hope for humanitarian changes.
Although the Biden administration is still poised to promote immigration law changes through legislation, there has been a more concerted effort by the President to leverage his executive powers to make substantial humanitarian-based changes in policy.
The President therefore proceeded to make announcement to use his executive authority to effectuate changes to immigration policies. As a result of these announced changes, immigrant opponents have rallied to challenge the President's authority to effectuate changes. Leading this charge is the state of Texas including the state's governor and attorney general who have implemented a combination of laws and lawsuits to curtail the rights of undocumented immigrants as well as limit the President's authority to influence immigration policy.
For example, since President Biden took office in January of 2021, there have been a total of seven lawsuits involving the state of Texas and the Biden administration regarding President Biden's incoming enforcement policies regarding immigration.
We will discuss the following lawsuits filed and rules implemented by the state of Texas that are impacting the President's goal of changing immigration policy nationwide. The efforts by the state of Texas may impact immigration cases and situations that have been waiting for the benefits resulting from the Biden administration policy changes.
President Biden's attempted Deportation Freeze
One of President Biden's first executive orders was to mandate that the Department of Homeland Security, (DHS) pause or freeze from executing pending removal and deportation orders for a period of 100 days to allow for a review of the previous administration's enforcement related immigration policies.
As a result of this order, the attorney general of Texas filed a lawsuit before the Federal Court in the Southern District of Texas alleging that President Biden did not have authority to issue such an order because it was in violation of congressionally enacted immigration laws. As a result, the same court issued a temporary restraining order halting implementation of the deportation freeze.
In May of 2021, the case was dismissed pursuant to stipulation since by that time the 100-day freeze would have expired, the Biden administration had no intention of extending or reinstating the freeze period.
Trump's Public Charge Rule
In March of 2021, the United States Court of Appeals for the Seventh Circuit lifted its stay of an Illinois Federal Court issued in November of 2020, vacating President Trump's public charge rule. This rule pertains to noncitizens seeking an immigration benefit from the United States, potentially disqualifying a noncitizen if an immigration officer finds that the noncitizen will become a financial burden to a state or federal government which will result in a denial of the immigration application seeking the benefit.
The public charge rule enacted by President Trump in 2019, created more restrictions than the rule that was previously enacted in 1999. Furthermore, the 2019 version of the rule created a more burdensome application process for a noncitizen to document and prove that the noncitizen would not be a financial burden by enacting requirements focused on having applicants detail their credit histories and income earning potential as well as further restricting the type of public benefits a noncitizen could receive.
Texas came into play, when the Texas Attorney general led a coalition of 14 states including Texas attempting to persuade the Seventh Circuit Court of Appeals to allow them to defend the Trump era policy after the Biden administration decided not to defend it.  After the failure before the Seventh Circuit, the 14-state coalition then appealed to the United States Supreme Court who also denied hearing the appeal on April 26, 2021. As a result, the 1999 less burdensome version of the rule remains in effect and not the 2019 more restrictive Trump era version of the rule.
Stay of Prosecutorial Discretion
Pursuant to order of President Biden, on May 21, 2021, DHS issued a memorandum outlining the enforcement priorities Immigration Officers and Immigration attorneys representing the government must consider in determining whether to seek a deportation order before the immigration courts or to enforce an outstanding deportation order. As a result, on August 19, 2021, a federal judge from the Southern District of Texas issued a preliminary injunction staying enforcement of this memorandum. This is still a developing story since the U.S. government has filed an appeal of the preliminary injunction order before the Fifth Circuit Court of Appeals and it appears that the government is taking the position that the preliminary injunction does not affect the portion of the memorandum addressing discretion by government attorneys to not seek deportation before the immigration courts.
This means that the version of prosecutorial discretion which includes the potential termination or administrative closure of deportation cases are likely to continue. Nevertheless, it is important for a noncitizen to seek the counsel of an experienced immigration attorney to confirm whether consideration of prosecutorial discretion continues in a relevant jurisdiction.
You can view our discussion explaining the Biden administration's policy on prosecutorial discretion here.
Migrant Protection Protocols
The Migrant Protection Protocols, (MPP) are another Trump era policy that seeks to restrict noncitizen's seeking asylum protection at border checkpoints at the southern border, the ability to remain in the United States while their immigration court hearings are proceeding. Earlier this year, the Biden administration announced steps to terminate the MPP policy, however another lawsuit brought by Texas and the state of Missouri sought to reinstate the MPP policy. As a result of the lawsuit, in August of 2021, a Federal Judge from the Northern District of Texas issued an order vacating the Biden administration's order to terminate the MPP policy. The government sought relief from the U.S. Fifth Circuit Court of Appeals and later the U.S. Supreme Court to stay the District Court order, but those petitions were denied. Therefore, even though the case is currently pending before the Fifth Circuit Court of Appeals, the protocols remain in place.
U.S. Government sues Texas
Texas Governor Abbott issued an order granting authority to law enforcement in Texas to intercept anyone suspected of transporting undocumented noncitizens across the state with the reasoning that the state is attempting to curtail the spread of COVID-19. In July of 2021, the Biden administration sued the governor arguing that "In our constitutional system, a State has no right to regulate the federal government's operations." There is another similar lawsuit filed by Texas against the U.S. government alleging that the U.S. government is encouraging the spread of the virus by allowing undocumented noncitizens into the United States. These cases are pending.
This lawsuit actually stems from before the Biden administration, where in recent developments, a federal judge in the Southern District of Texas permanently enjoined the U.S. government in granting new applications for DACA relief. DACA stands for Deferred Action for Childhood Arrivals which is a form of discretion created under the Obama administration that allowed certain undocumented noncitizens, who entered as children into the United States, to live and work on a temporary status in the United States for a period of two years which could also be renewed every two years. The injunction halted the approval of any new applications but did allow renewals to continue. This case is expected to be appealed by the U.S. government, so it is another developing story.
This article is meant to communicate the Biden administration's efforts to enforce immigration laws more effectively and humanely while also communicating the concerted efforts by anti-immigrant forces within state governments, more specifically the state of Texas to oppose the Biden administration changes. This situation demonstrates that little can be taken for granted within the world regulated by U.S. immigration laws. Immigration laws are extremely complex and therefore easily subject to differing interpretations that allows for such litigation. This is why it is important to stay as up to date as possible with current immigration laws and policies which is the commitment that our attorneys have undertaken.
If you have an immigration case, even if it seems like the laws are clear on your issue, it is never a bad idea to consult with an immigration attorney to at least confirm the state of law and policy relevant to your immigration issue if not provide you with the advice and guidance you need to determine the path your immigration case should take.
For a dedicated one-on-one consultation with one of our lawyers, click on the button below to schedule your consultation.
FREE Visa Resources
Click on the buttons below in order to claim your free Visa Guide (E-1, E-2, TN, EB-5, H-1B, L-1, PERM, NIW, EB-1, O-1, E-3), sign up for our free Webinar, join our Facebook Group, or watch our videos.
Download FREE Visa Guide
Sign Up For Our Webinar
Join Our Facebook Group
Watch Our Videos
Set up a Visa or Green Card Consultation
For a dedicated one-on-one consultation with one of our lawyers, click on the button below to schedule your consultation.
Schedule a consultation
This website and blog constitutes attorney advertising. Do not consider anything in this website or blog legal advice and nothing in this website constitutes an attorney-client relationship being formed. Set up a one-hour consultation with us before acting on anything you read here. Past results are no guarantee of future results and prior results do not imply or predict future results. Each case is different and must be judged on its own merits.