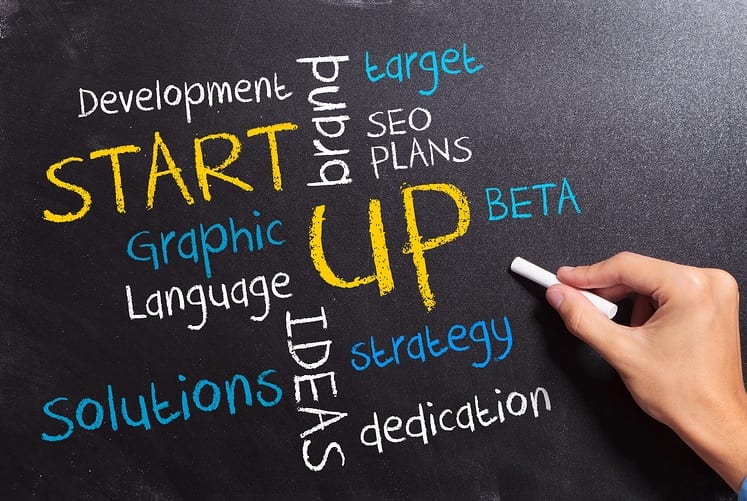 If you want to raise capital by issuing stock, convertible notes or any other security in the United States you will quickly realize that you fall into a complicated web of securities regulations.  To make matters even worse, you must comply with federal Securities Exchange Commission's (SEC) requirements as well as the State requirements in every State where an investor resides.
The Government's requirements have been set up to protect investors and generally require any company who wants to attract investors to "register" the securities.  Registering securities is a complicated process and involves providing the investors with information such as financial statements, offering documents, prospectuses and other information so that an investor can make an informed decision.  For small companies though, the SEC allows companies to file for a number of exemptions from registering the securities and each exemption has requirements that must be met.  Failure to follow these requirements can result in dire consequences.  This article summarizes some of the considerations when deciding on which exemption to select.  This is a brief summary of a complicated area so you should seek out legal counsel if you are issuing securities.
Most start-up business that issue securities file based on federal exemption Regulation D which consists of Rules 504, 505, and 506. For reasons that we will go over, Rule 506 is the most commonly used exemption in private offerings and accounts for more than 90% of offerings.
Rule 504
This Rule was created for companies that do not mind limiting the amount of capital they raise in a 12-month period to one million dollars.  It allows you to get this capital from an unlimited number of investors and the investors can be accredited (a sophisticated investor or one with a great deal of money) or non-accredited.  While not advised, this exemption allows you to sell to all of these investors (even non-accredited) without providing them with any specifically mandated information.
While this exemption may appear appealing, it has a significant draw back. That is, while an offering relying on Rule 504 does not require a federal registration it is still subject to state law and the state's possible registration requirements.  Moreover, if you are selling to investors in different states, you would have to comply with requirements in every state.  For this reason, this exemption is rarely used.
Rule 505
Rule 505 is similar to Rule 504, in that it limits the amount of capital that can be raised under this exemption.  That is, capital raised cannot exceed five million dollars.  Another restriction of this Rule is that it only permits an issuer to offer securities to 35 non-accredited investors. This rule also prohibits general solicitation or advertising to potential investors.  Rule 505 also requires that strictly prescribed information must be given to the non-accredited investors which is similar to the information that would be provided to an investor if the securities were to be registered.  Like 504, this exemption is rarely used.
Rule 506
Most issuers rely on Rule 506 and for good reason.  This exemption allows a company to offer securities to an unlimited number of accredited investors and up to 35 non-accredited investors.  While sales can be made to non-accredited investors, you must provide them with information that is the same as if the securities were to be registered.  (eg. Private Placement Memo).  Given the potential liability associated with selling to non-accredited investors, most use this exemption and only sell to accredited investors.
The key reason that almost everyone (over 90% of issuers) select Rule 506 is that it preempts any other state requirement.  This is a significant advantage because it means that an issuer will not have to register in the various states (or find any state exemption.)  The preemption means that Congress has mandated that states cannot impose additional requirements on issuers and can only require that the issuers submit a notice filing with the state and impose filing fees.  In New York, this filing fee can be $1,200 for offerings greater than $500,000.  This may be a small price to pay though as if another exemption was used some states would require that the securities be registered or subject issuers to other onerous requirements.  The same "no solicitation" rules apply to this exemption.
Another key advantage of Rule 506 is you will not have to provide investors with any specifically mandated information if you sell only to accredited investors.  Notwithstanding the fact that you do not have to provide specific information to accredited investors, it is always highly recommended that a private placement memorandum (PPM) be prepared by a qualified attorney to protect the company from litigation and SEC or state sanctions.  The private placement memo also serves as excellent marketing material for an offering and provides investors with additional comfort.
Other Exemptions
In addition to the exemptions discussed above, you should ask your lawyer about Rule 147 Intrastate Exemption, Blue Sky Laws – State Exemptions, Regulation S – Sales to Foreign Investors, & Small Corporate Offering Registration (SCOR) Offerings.
Also, click here to obtain a free chart that summarizes a number of things to consider when selecting a business entity in an easy to read and understandable format.
FREE Visa Resources
Click on the buttons below in order to claim your free Visa Guide (E-1, E-2, TN, EB-5, H-1B, L-1, PERM, NIW, EB-1, O-1, E-3), sign up for our free Webinar, join our Facebook Group, or watch our videos.
Download FREE Visa Guide
Sign Up For Our Webinar
Join Our Facebook Group
Watch Our Videos
Set up a Visa or Green Card Consultation
For a dedicated one-on-one consultation with one of our lawyers, click on the button below to schedule your consultation.
Schedule a consultation
This website and blog constitutes attorney advertising. Do not consider anything in this website or blog legal advice and nothing in this website constitutes an attorney-client relationship being formed. Set up a one-hour consultation with us before acting on anything you read here. Past results are no guarantee of future results and prior results do not imply or predict future results. Each case is different and must be judged on its own merits.