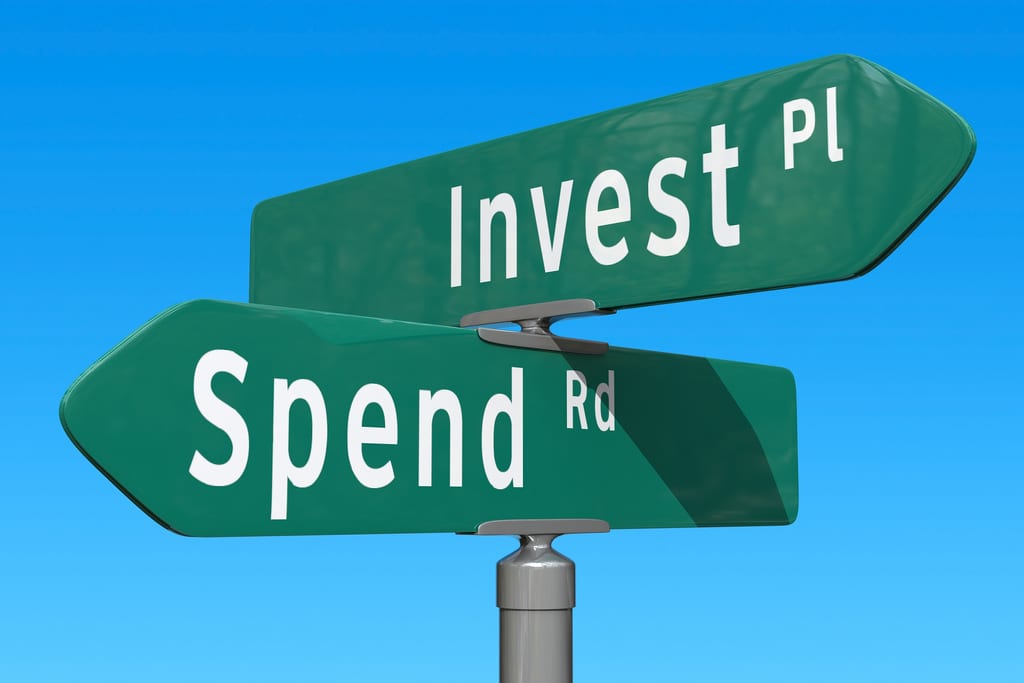 Cuando empieza un negocio y quiere atraer su primera ronda de financiación, la Deuda Convertible es un producto que se le es ofrecido a Inversores. Mientras algunos consideran la Deuda Convertible una gran alternativa para vender equidad, otros son grandes críticos del producto. Scott Legal, P.C. representa con regularidad a Fundadores de empresas emergentes y muchos Fundadores nos han pedido que les expliquemos qué significa "Convertible" en este contexto, y si es conveniente que emitan Deuda Convertible o Acción Preferente a los Inversores. Este artículo resume algunas de las preguntas y respuestas más comunes de nuestros clientes respecto de Deuda Convertible, incluyendo alguna de las ventajas y desventajas del producto. Las ventajas y desventajas que están enumeradas son de la perspectiva del Fundador, trataremos este tema desde la perspectiva de los Inversores en otro artículo. Favor de notar que las preguntas y respuestas en este artículo son simples respuestas a preguntas complejas y deben ser solo consideradas como información base para entablar una conversación mas profunda con un abogado empresarial con experiencia en el tema.
¿Qué es la Deuda Convertible?
La deuda convertible es un producto financiero que es deuda (como un préstamo) que se convierte en equidad (generalmente a acciones preferentes) basado en algún evento desencadenador (generalmente un Capital de Riesgo u otra ronda de financiación). La deuda generalmente acumula interés, pero ese interés no es pagado hasta que el evento desencadenador ocurra. Una vez que el evento desencadenador ocurre, el poseedor de la deuda puede convertir el dinero prestado, y el interés acumulado, en acciones preferentes y generalmente pueden obtener las mismas acciones que las del fondo de Capital de Riesgo. Adicionalmente, los poseedores de Deuda Convertible pueden comprar acciones preferentes a un descuento. Hay otras provisiones que gobiernan posibles escenarios, pero estos son los básicos. Se suele referir a la deuda convertible como un puente elegante, ya que conecta a la compañía con su futuro financiamiento.
¿Es la Deuda Convertible "Security"? ¿Debo Seguir las Regulaciones de la SEC (Securities Exchange Commission) Si la Uso para Recaudar Capital?
Si y si. A diferencia de un préstamo regular, la Deuda Convertible es "security" y si la vende a los Inversores debe cumplir con las complejas regulaciones de SEC y del Estado. Puede encontrar más información al respecto haciendo click aquí .
¿Cuáles son Algunas de las Ventajas de la Deuda Convertible sobre Equidad desde la Perspectiva del Fundador?
Hay tres ventajas claves asociadas con la Deuda Convertible. Son las siguientes:
Más Simple, Más Barato y Más Rápido
La hoja de términos de la Deuda Convertible y la documentación asociada es mucho mas corta y fácil de compilar que la documentación de acción preferente. Adicionalmente, no suelen haber muchos términos que negociar y esto puede reducir las idas y vueltas entre fundadores e inversores. Como la documentación es más fácil, las tarifas legales asociadas también son mas baratas. Cuánto más barato es debatible, pero una "ligera" oferta de acciones preferentes cuesta aproximadamente el doble que una oferta de Deuda Convertible.
Debido al grado de complejidad, la Deuda Convertible también es más rápida. Una vez que los inversores están listos para hablar sobre los términos, puede negociar la hoja de términos en una semana y cerrar el trato una semana después ya que la documentación es corta y simple y por lo tanto no hay tanto que discutir al respecto. Esto es comparado a un financiamiento de equidad que puede llegar a tomar dos semanas en negociarse y otras 4-6 semanas en cerrar el trato.
 Puede Posponer La Valoración de la Compañía Hasta Más Adelante
La deuda convertible le permite a un nuevo negocio obtener el fondo necesario de inversiones sin tener que establecer una valoración de la compañía antes de que los inversores institucionales sean parte del escenario. Si acciones preferentes son emitidas a inversores, los fundadores e inversores deben acordar en la valoración de la compañía para que se pueda establecer el precio de las acciones. Otro potencial problema es que los dueños del negocio pueden sobrevaluar lo que vale el negocio y la deuda convertible puede eliminar el riesgo de una situación en la cual el fondo de Capital de Riesgo más adelante compra acciones a un precio menor del precio previsto o pagado por los inversores originales. Por otra parte, en las primeras etapas de la compañía, la mayoría de la tecnología de la compañía, los modelos de negocios, y el flujo de efectivo no son sometidas a ensayo ni a demostración (en algunos casos ni siquiera existen), lo cual dificulta la efectiva valoración de la empresa.
Capacidad del Fundador de Mantener Control
Si se emite Deuda Convertible a los Inversores, los Fundadores generalmente continúan controlando la compañía después de que la deuda es emitida. Este puede ser el caso con Acciones Preferentes también, pero solo si las Acciones Preferentes no tienen ningún derecho a votación. Es importante para un Fundador mantener control para poder actuar de inmediato si el Fondo de Capital de Riesgo u otro inversor decide invertir, e Inversores suelen dictar que las Acciones Preferentes que compran tengan disposiciones beneficiales (ej. votación y elecciones a la directiva), lo que puede forzar al Fundador a entregar cierto control.
¿Cuáles son Algunas de las Desventajas de la Deuda Convertible?
Aquí enumeramos tres de las desventajas claves de la deuda convertible.
El Inversor Puede No Entender el Producto, Por lo Cual Puede tener Complicaciones para Venderlo
Aunque el producto no es tan complejo y la gente sabe lo que es la deuda, algunos Inversores menos sofisticados pueden no entender completamente la característica de conversión que tiene el producto. En cambio, la gente suele saber qué es una acción lo cual facilita su venta a inversores (en particular a amigos y familiares).
Pagos de Interés Tienen que Hacerse a Través Suyo y Usted Tiene Deuda Pendiente
Los bonos convertibles acumulan interés desde la fecha en la que se emiten y aunque el monto no se paga hasta que el evento desencadenador ocurra, esto le cuesta dinero a la compañía. Además, no se confunda y recuerde que hasta que el producto se convierte es deuda, y si un evento de financiación no sucede, el monto (más interés) tiene que ser reembolsado. Dependiendo del lenguaje del contrato, un retraso en el Capital de Riesgo u otro financiamiento puede permitir que los poseedores de la deuda fuercen la quiebra de la compañía.
El Inversor No Obtiene Control Por lo Cual Puede Encontrar el Producto Poco Atractivo
Mientras varias características pro-inversores se pueden agregar a las Acciones Preferentes, la deuda convertible es deuda hasta que el evento desencadenador ocurre. Por ende, el Inversor no puede votar por miembros directivos u opinar sobre la dirección de la compañía. Esto puede ser poco atractivo para inversores quienes pueden buscar otros lugares donde invertir su dinero.
¿Cuáles son Algunos de los Productos Financieros Que Se le Pueden Emitir a Inversores?
Cuando un fundador quiere acumular capital para su compañía, hay un numero de productos financieros que se le pueden ofrecer aparte de la Deuda Convertible. Primero, la compañía puede obtener un simple préstamo. Esto es impráctico ya que la mayoría de los prestamistas (generalmente bancos) no extienden fondos a compañías nuevas y las compañías nuevas muchas veces no pueden proporcionar la devolución del dinero. Segundo, Acciones Preferentes pueden ser emitidas. Las Acciones Preferentes son generalmente acciones sin derecho a voto donde un dividendo es otorgado y los Inversores reciben tratamiento especial si la compañía es liquidada. Adicionalmente, las Acciones Preferentes pueden ser adaptadas para tener cualquier característica que el fundador desee. (ej. votación, derecho a designar directivos, etc.). Otro producto son las Acciones Preferentes Convertibles. Este producto es similar a la deuda convertible con excepción de las características de préstamo (ej. interés) que son eliminadas.
¿Debería un Fundador Emitir Deuda Convertible o Equidad?
Depende. No es posible dar una respuesta sobre qué instrumento (acciones preferentes vs. deuda convertible) es "mejor" y usted debe sentarse con su abogado para entender totalmente las diferentes opciones para evaluar cual es mejor para usted de acuerdo con sus metas. De hecho, muchos en la industria tienen diferentes perspectivas respecto de cual producto es el mejor para compañías emergentes. Hable con un abogado de Scott Legal Services, P.C. para que le expliquen con detalle sus opciones.
FREE Visa Resources
Click on the buttons below in order to claim your free Visa Guide (E-1, E-2, TN, EB-5, H-1B, L-1, PERM, NIW, EB-1, O-1, E-3), sign up for our free Webinar, join our Facebook Group, or watch our videos.
Download FREE Visa Guide
Sign Up For Our Webinar
Join Our Facebook Group
Watch Our Videos
Set up a Visa or Green Card Consultation
For a dedicated one-on-one consultation with one of our lawyers, click on the button below to schedule your consultation.
Schedule a consultation
This website and blog constitutes attorney advertising. Do not consider anything in this website or blog legal advice and nothing in this website constitutes an attorney-client relationship being formed. Set up a one-hour consultation with us before acting on anything you read here. Past results are no guarantee of future results and prior results do not imply or predict future results. Each case is different and must be judged on its own merits.