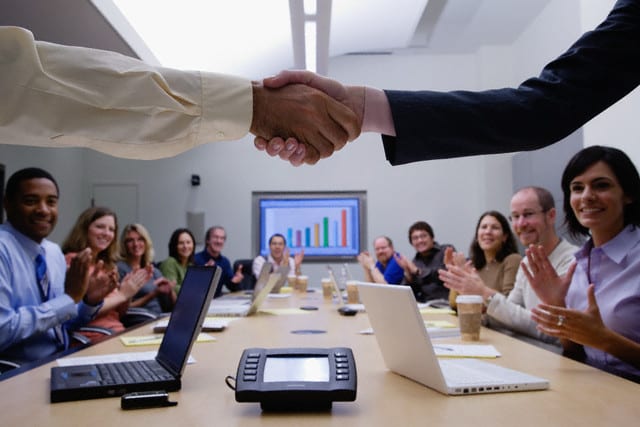 Key Considerations of Buying a Business
Buying an existing business can eliminate some of the risks associated with starting a business from scratch.  This is especially the case if the existing business has a good track record and/or an established client base.  While there are significant benefits associated with buying a business (eg. strong revenue base and ability to obtain financing), the comfort comes at a price.  The purchase price of a business is generally based on the past performance of the company and the expectation of future performance and a good track record can increase the price.   When assessing these elements, the buyer must perform due diligence to make sure he or she is getting exactly what they paid for.   This article summarizes the steps associated with buying a business in the U.S. and describes some of the key due diligence considerations associated with buying a business.
Select a Business
The first step associated with buying a business is an obvious one but many are unsure what they want to buy or even the industry type they wish to enter.  We regularly work with clients who one day talk about buying a coffee shop and the next day talk about buying a gas station.  Familiarity with an industry and or type of business will always serve you well and will assist you with the due diligence process as well as running the business.  Matching your skills with the type of business you want to purchase is an essential element of the process and will contribute to your success.  There are many sources to find businesses for sale including newspapers, the internet and local chambers of commerce.  You can also contact a business broker to find businesses for sale but they will charge a commission for their services.  This fee may be worth it though as a broker can pre-screen a business for you, visit the site, negotiate key terms and assist with keeping the whole process moving forward.
Determine Whether You are Buying the Assets or the Business
When you purchase a business you can simply buy the assets of the business (both tangible and intangible) or you could actually buy the equity associated with a corporation or LLC.  The decision is one that should be made in conjunction with legal counsel and we have written more about this topic in a related article.  Click here to access this article.  Whether you are buying the assets or buying the company, you will have to execute and draft company operating documents.  These include a certificate of incorporation or organization, an operating or shareholder agreement and other business entity documents.
Find Key Professionals
As described above, a broker is one professional that can assist with finding a business. Once you have a business or two in mind, you should assemble a number of other professionals. These include a banker, an accountant and a lawyer.  These advisors are essential throughout the due diligence process and they should be familiar with several different aspects that will protect your interests.  A lawyer for example may be aware of certain licenses that are required for the business.  An accountant can review the financial data and determine the best tax strategy for you.  A banker can provide certain financing options to you.  Once these key professionals are in place, you can perform due diligence.
Perform Due Diligence and then Perform Due Diligence Again
Due diligence means reviewing and verifying all of the data that you have been given regarding the business.  This is an essential part of the business buying process as due diligence validates that the business is worth what you are paying for it and allows you to really look at the financial and other information of the vendor.  We have compiled a list of basic due diligence documents that should be reviewed.
Company Formation Documents. You should check that the company is registered with the local State Department as well as obtain all corporate documents (For example, certificate of incorporation, bylaws, etc.). You should also obtain any operating and/or shareholder agreements that exist.
Tax returns for last 5 years. Keep in mind that many business owners indicate that the business is a "cash" business.  Your purchase price should be based on verifiable information and not "puffing" that a vendor will never be held to. Many vendors communicate to buyers that they run a "cash" business and as such the tax returns do not reflect the "true" revenue.  This should raise red flags.
Audited financial statements. These may not be available but audited financial statements have been verified by an external third party. Self-generated financial statements are not as valuable but if they are supported by tax returns this may add to their credibility.
Breakdown of Accounts Receivable and Accounts Payable. You have to see who owes the company money and who the company owes.  You should also obtain a complete list of company liabilities including any debt disclosure. (eg. bank loans, outstanding notes, etc.).
Customer Lists
Projected financial information or business plan. Projections should be in line with the past unless there are valid reasons why expansion will occur.
Lease documents. You should be aware of any of the financial commitments and your rights and obligations under the lease.
Representations and Warranties from seller. You should get the seller to write down everything that they claim and all of their representations and add them to the purchase sale agreement.  This way the seller is held to what they are claiming and you can sue for breach of contract if something is not true.
Inventory and Fixed Asset List. Get a complete list of all assets that the company owns and the cost and value.  We worked on one deal where there were a number of vehicles that were included in the asset list at a price the vehicles were purchased at 6 years prior.
Copies of all Contracts and Legal Documentation. You should be aware of any financial and/or other contracts or obligations the company may have.
Breakdown of salaries and personnel information including a list of current employees and an organizational chart. You should also ask for any employment contracts outstanding. You should understand what the employees do and which are essential. You should also investigate any salaries that are out of line with market parameters and obtain an explanation of the reason.
Details related to any insurance and/or licenses or requirements.
Details related to any pending or potential law suits.
This is just some of the information to obtain in the due diligence process.
How is the Price of a Company Determined?
During the due diligence process, the proposed purchase price may change and the review gives the buyer a much better understanding of what they are buying.  Sellers always think that their company is the best thing since sliced bread so be prepared for arbitrary, emotional and irrational pricing.  Most businesses are priced based on a multiple of the net cash flows or net income and there are accepted logical methods of coming up with a price.  For example, if a business has had net income for the last 5 years of $100,000 then the valuation may be done using a multiple of 5 times earnings and the company value could be set at $500,000.  The value of the tangible and intangible assets may also factor in to the equation.
Drafting of Legal Agreements
After the buyer and seller have come to terms with the key parts of the agreement (price, deposit, etc.), a purchase sale agreement must be drafted so that the sale can take place. The purchase/sale agreement is the agreement that describes the terms and arrangement between the buyer and seller and has a number of key components.  You can find out more about purchase sale agreements by clicking here.  To find out more about the content of a purchase/sale agreement click here.  It is essential to have a lawyer draft and/or review these documents to protect your interests. We recently represented a client who was going to buy a company for over $1,000,000 and the company was perhaps worth $200,000.  The buyer ended up backing out of the deal after some sound advice from our firm. 
---
RELATED CONTENT:
FREE Visa Resources
Click on the buttons below in order to claim your free Visa Guide (E-1, E-2, TN, EB-5, H-1B, L-1, PERM, NIW, EB-1, O-1, E-3), sign up for our free Webinar, join our Facebook Group, or watch our videos.
Download FREE Visa Guide
Sign Up For Our Webinar
Join Our Facebook Group
Watch Our Videos
Set up a Visa or Green Card Consultation
For a dedicated one-on-one consultation with one of our lawyers, click on the button below to schedule your consultation.
Schedule a consultation
This website and blog constitutes attorney advertising. Do not consider anything in this website or blog legal advice and nothing in this website constitutes an attorney-client relationship being formed. Set up a one-hour consultation with us before acting on anything you read here. Past results are no guarantee of future results and prior results do not imply or predict future results. Each case is different and must be judged on its own merits.