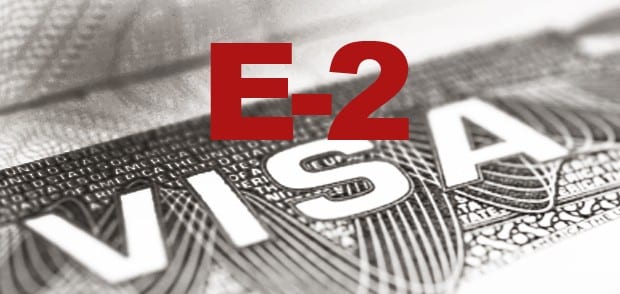 An E-2 visa application must be filed at a Consulate if you are not in the U.S.  If you are in the U.S. and did not enter under the Visa Waiver Program (ESTA), you could file an E-2 visa application at a Consulate abroad or apply for a change of status through USCIS.  Even though USCIS may be an option for some, most E-2 visas are filed at U.S. Consulates abroad.  There are several reasons for this which are listed below.
USCIS filings are more expensive.  They require filing fees for each petition and these fees far exceed consular processing filing fees.  For example, the current USCIS premium processing fee is $1,440.  The current Consular processing filing fee is $205.
While premium processing (15 days) is available in the U.S., the normal processing time at some (not all) Consulates is not that much longer. This is especially the case if the USCIS petition receives an RFE as described below. For example, prior to the pandemic, normal processing times in Toronto were around 3 weeks.
USCIS has an extreme focus on source of funds and the investment schedule. This makes the USCIS file more time consuming to prepare, and USCIS is extremely exacting with source of funds.  A USCIS petition requires an extensive tracing of the funds and in some cases you must show an accumulation of savings over time.   At times, files run hundreds of pages, and RFEs (Request for additional evidence) are common with USCIS filings. Consular filings normally have very limited information on source of funds and Consulates rarely focus on this.
The I-797 USCIS E-2 status change approval is not a Visa.  While the E-2 change of status can be granted for 2 years, as soon as you leave the U.S., you must go the Consulate and apply for the visa again from scratch.  This is not a visa stamp but a brand-new application.   Consulates do not consider the USCIS approval at all, and we have seen instances where a Consulate will deny a file that was previously approved by USCIS. Both applications are separate, and each Government body wants the data presented differently.  Finally, unless you plan on staying in the U.S. without ever leaving, processing a visa at a Consulate abroad will be inevitable.
When one files a change of status application, one must also demonstrate to USCIS that the beneficiary has maintained status while in the U.S.  This means that USCIS will have a much harsher focus on making sure that the beneficiary has maintained status.  In some cases, USCIS has questioned whether someone in B-2 status is permitted to perform company set up activities.   Proving that you maintained status is not a formal requirement for Consular filings.
While Consular processing is preferred, the pandemic has pushed Consular processing times out substantially and this delay increases as time passes.  Given the delay with Consular processing due to this unprecedented pandemic, a USCIS filing is may be a last resort to those who are in the U.S. and want to start their business.
There are some other limited instances where filing an E-2 visa through USCIS makes sense. You can find out more about when it makes sense to file an E-2 visa petition through USCIS by clicking here.
You can find out more about the E-2 visa requirements by clicking here.
This website and blog constitutes attorney advertising. Do not consider anything in this website or blog legal advice and nothing in this website constitutes an attorney-client relationship being formed. Set up a one-hour consultation with us before acting on anything you read here. Past results are no guarantee of future results and prior results do not imply or predict future results. Each case is different and must be judged on its own merits.