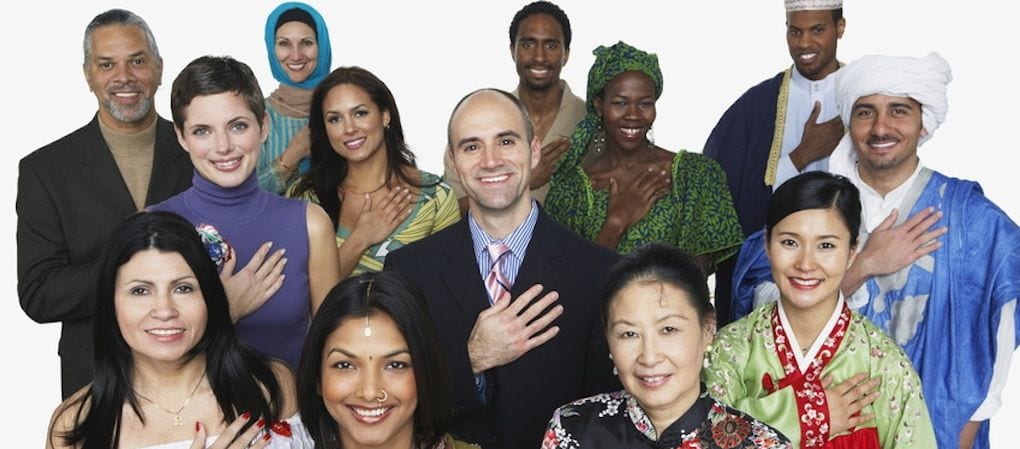 An E-2 visa is a visa that is available for entrepreneurs, investors and business owners who wish to live in the U.S. to develop and direct the operations of a business.  The visa is perfect for those who want to start a business and one can obtain the visa with an investment amount as low as $50,000.  The full set of requirements for an E-2 visa are outlined in an article you can access by clicking here.
One key question that must be determined as a first step is where to file the application.  That is, should one file while in the U.S. or at a U.S. Consulate.  Unlike many other visas, this question takes on added significance as the decision of where to file has significant implications.  First let us describe the two options.
Applying for an E-2 Visa While in the U.S. (Change of Status)
If you are in the U.S. on a visa (eg. H-1B or F-1), you can file a petition to change status to an E-2 Visa with the United States Citizen and Immigration Service (USCIS).  The I-129 form you file is the same form that you file for many other non-immigrant visas (eg. H-1B) and you would also complete the E-2 visa supplement.  This petition is a document intensive application and you must provide documentation to support all of the elements outlined in the E-2 visa requirements.   If your petition is granted, it is best to think of yourself as "in E-2 Status" rather than having an E-2 "visa" as the change of status does NOT permit you to reenter the country the way an E-2 visa would.  E-2 status is typically granted for a 2-year period.  Finally, if you have dependents that are also in the U.S. that are dependants on your visa (eg. H-4) where you want to change their status, you must also file an I-539.
Applying for an E-2 Visa at a Consulate (An E-2 Visa)
If you are outside of the U.S., you must file a DS-160 and this long application is completed online.  You must also complete a DS-156E supplement.  The exact instructions of how you apply for the visa are usually outlined on the website of the relevant consulate and the documentation that you must provide is generally the same as the documentation you would provide if you were filing in the U.S..  That being said, the consulate may impose some additional specific procedural requirements.  The visas are typically granted from between 2 & 5 years and you are permitted to leave and enter the U.S. whenever you like.  If you have dependents, separate DS-160 applications must be completed for them.
A Few Things To Consider When Deciding:
If you have been granted a change of status and leave the U.S., you must qualify for an E-visa at a consulate before reentering. This does NOT mean that you simply show the consulate your I-797 approval notice like with most visas but rather you must reapply for the E-2 from scratch and submit all supporting documentation as if the application were to be a new one.  If your application is approved, an E-2 Visa is added to your passport and you will be able to leave and reenter the U.S. at will.
If you are in E-2 status as a result of a change in status, it will not speed up adjudication or otherwise expedite your E-visa application at a consulate.  In fact, many consulates believe that these adjudications should exclusively be done at consulates and as such completely discount any USCIS findings.  There are cases where visas that were approved by USCIS were denied when the applicant applied or sought a renewal at a consulate.
Consular E Visas can be issued for 5 years where USCIS will only issue E-2 status for 2 years.  If a business is a start-up business and a change of status is issued for 2 years, the marginality requirement of an E-2 visa will primarily be assessed based on the business plan.  Also, later if you changed status and leave the country, as outlined above  you will have to apply for the visa at the consulate and in this situation the consulate will have 2 years worth of actual business data that could be used against you if your business has not taken off as fast as you thought it would.  This problem could be avoided if a 5-year E-2 visa was issued as you may have more time to get the business up and running.
Even though the standard for E-2 visas is the same worldwide, some consulates are easier than others to get E-2 visa approvals.  For example, even though there is no set amount of money that an investor must spend, some consulates will not approve E-2 visas unless over $100,000 is spent.  For others the threshold amount is even higher.  Also, most attorneys agree that USCIS applies the standards fairly consistently (in a relative sense) and some argue that USCIS approval is easier than consular approval.  At the end of the day though, a business owner is going to have to apply at a consulate at some point.
Which Option Should You Select?
The decision really depends on your personal situation but in most cases we advise applicants to apply at the consulate.  This is primarily because of the need to reapply if the applicant leaves the country and the fact that the visa can usually be issued for a longer period.  This is a tricky area though so you should sit down with a qualified immigration attorney to discuss your options.
This website and blog constitutes attorney advertising. Do not consider anything in this website or blog legal advice and nothing in this website constitutes an attorney-client relationship being formed. Set up a one-hour consultation with us before acting on anything you read here. Past results are no guarantee of future results and prior results do not imply or predict future results. Each case is different and must be judged on its own merits.