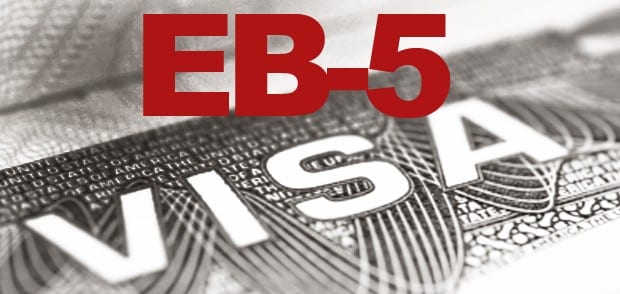 An EB-5 investor visa is a green card option that is available to foreign nationals who wish to invest $800,000 or $1,050,000 in a business that will ultimately create 10 full-time jobs.  You can find out more about the EB-5 program by clicking here.
The first step in the process is filing an I-526 petition and once it has been approved, the applicant must then apply for the green card.  If you are in the U.S., you will file an I-485 form to adjust status to that of a green card.  If you are outside of the U.S.  you will file the DS-260 online form and go through a process called Consular processing to obtain the green card.   Click here to review the 6 steps required for applying for an EB-5 green card.
For both Consular processing and adjusting status, the applicant is required to attend an interview and this blog posts describes the EB-5 interview process and what to expect.
What is the Purpose of the EB-5 Interview?
The main purpose of the EB-5 interview is to verify supporting documentation in the underlying petition and to make sure that the investor is not subject to any grounds of inadmissibility. While USCIS has already adjudicated the petition, the interviewer could ask anything about the petition that he/she wishes. That being said, the officer will usually focus on your general familiarity of the project, inadmissibility grounds, and your civil documents.
What are some Inadmissibility Issues? What are Some Reasons I will not get a Green Card?
If an applicant is found to be inadmissible, he/she will not be able to get the green card unless they qualify for a wavier.  There are a number of reasons applicants can be found inadmissible, including criminal violations, past unauthorized entry to the U.S., fraud, misrepresentation of immigration facts, health reasons and other reasons.  Even relatively minor crimes (eg. shoplifting) can make someone inadmissible as they are considered crimes of moral turpitude. Find out more about crimes of moral turpitude by clicking here.
While inadmissibly issues can present problems, they are not always fatal.  Where an applicant is found inadmissible, there is an option to file a waiver but this is a very complex area that often has a high bar to overcome.  It is imperative that any inadmissibility issues be raised with a qualified immigration attorney as quickly as possible.
EB-5 Project Familiarity.  How Familiar Should I be with by EB-5 Project for my EB-5 interview?
Generally, an officer will not re-adjudicate an application as USCIS has already made a determination that the applicant has invested money and has satisfied the source of funds requirement. An officer will however expect the applicant to be familiar with the project they invested in. A review of the business plan is essential and the applicant should also obtain a comprehensive update of the current status of the project.  You are not required to be an expert but you should have familiarity with the project details. Details you should be expected to know include the nature of the project, how many jobs it has created and how many it is projected to create, total project amount, total EB-5 loan amount, and occasionally officers will ask if you know what your funds were used for.
What are the Key Documents to Take to my EB-5 Interview?
Please note that you must bring original documentation to the interview (not copies) and this applies to all documents including police reports, civil documents.
You should also bring the following to the interview:
The cover letter for your I-526 petition
The business plan for the project
A copy of the I-526 petition that was filed
All original documents submitted to NVC, including original birth certificates, marriage certificates etc.
Bank statements to show that funds were transferred out of escrow to EB-5 project or other proof (eg. a letter from the bank)
Information provided by the regional center project (certificate, K-1, project updates)
What Should you be Prepared to Discuss During the EB-5 Interview?
The applicant should be prepared to discuss the following:
The name and description of the new commercial enterprise that they invested in
Relevant dates related to the filing and approval of the petition
The current status of the project
The source of funds for the investment (where did the money come from)
Documentation that funds were released from escrow
Any responses to any of the security questions in the DS-250
Any factor that may make the applicant inadmissible
This website and blog constitutes attorney advertising. Do not consider anything in this website or blog legal advice and nothing in this website constitutes an attorney-client relationship being formed. Set up a one-hour consultation with us before acting on anything you read here. Past results are no guarantee of future results and prior results do not imply or predict future results. Each case is different and must be judged on its own merits.