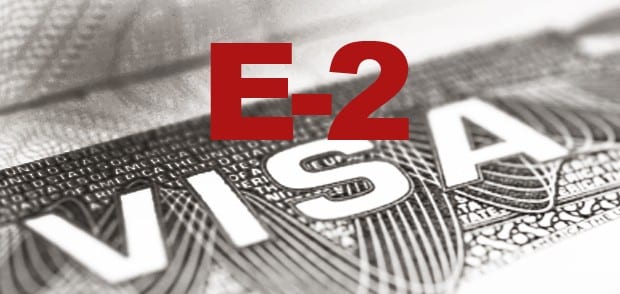 There are a number of steps associated with obtaining an E-2 visa.  This document summarizes the various steps as they relate to the E-2 visa requirements. You can find out more about the E-2 visa requirements by clicking here.
Step 1:  You will receive a questionnaire that asks for information related to a number of different areas. While some of the requests are informational (For example. name and address), other parts of the questionnaire require that you perform certain acts (For example. sign a lease, set up a website, set up a bank account, etc.).  If documents are not in English, they may have to be translated.  You will also have to set up a business entity, and if the business is a new business you will need a business plan. (these are both services we offer so please contact us if you need assistance with an entity set up or drafting a business plan).  You should review the "next steps" document to complete the tasks listed in that document.   If you have any questions regarding the E-2 visa questionnaire during the process, you should contact us.
Step 2:  You will complete a questionnaire or questionnaires.  During this process, you can upload documents that require our review. For example, before you sign any document (eg. a lease), you should send the document to us for review.   You can find out more about the lease requirement by clicking here.  We should also review a purchase/sale agreement for E-2 compliance prior to signing.  You should pay particular attention to the investment schedule and the source of funds sections of the E-2 visa questionnaire.   The U.S. government requires that you provide invoices and proof of payment for all expenditures made.  We have provided a sample investment schedule with your welcome email.  You must also provide a description of where the money came from and an audit trail that traces the money from origination to the U.S. business bank account.   You can find out more about source of funds by clicking here.  Most clients take 1-2 months (or more) to complete the questionnaire.  You will also complete a questionnaire for the Business Plan and/or Business entity set up should you hire us to complete those.
Step 3: You will upload all of the requested information to MyCase.  MyCase is our practice management software and all of your documents will be saved there. You will have access to these documents and our lawyers will also be able to see them. You will also upload the completed questionnaire when done.  Please send us an email once the questionnaire and all documents have been uploaded to MyCase.  Remember we are available for questions during the process.
Step 4:  We will review the questionnaire and the related documents. During the process, we may ask you for additional documents and/or clarification. To the extent you answered any of the security questions "yes" you should contact our office immediately.  To the extent you have been arrested for any crime, you should include complete police reports and court disposition documents.
Step 5: Once we have all of your data and documents, we will prepare the E-2 Visa petition.  The petition will take us at least 15 business days to complete and it could be longer.  We offer a 5 day expedited processing for an additional fee.  During this process we will send you documents to sign and will also send you a completed DS-160 to review and submit.  We will also continue to ask questions during this preparation process and may ask for additional documents.
Step 6:  The DS-160 and supporting documents will be sent to the Consulate (USCIS filings are not common). This is normally an electronic submission and the Consulates usually notify the applicant when they are ready for the applicant to set up an interview. Some Consulates (For example, the U.S. Consulate in Toronto) will call or email the applicant after they receive the E-2 visa submission and ask some procedural questions.  The Consulate may also ask for additional information on the file prior to the interview.
Step 7:  The applicant will go to the interview and a decision is usually made on the case right away.  (You can find out more about the interview process by clicking here) To the extent the case is approved, the Consulate will take the applicant's passport and will add the E-2 visa to the passport. This usually takes 5 business days but could be longer.  If the case is denied, the applicant will usually be given a letter that specifies the reasons for denial.  In rare cases, the Consulate may ask the client for additional information at the interview.
Step 8: If approved, the applicant will use the visa to enter the U.S. and start running the E-2 business.
This website and blog constitutes attorney advertising. Do not consider anything in this website or blog legal advice and nothing in this website constitutes an attorney-client relationship being formed. Set up a one-hour consultation with us before acting on anything you read here. Past results are no guarantee of future results and prior results do not imply or predict future results. Each case is different and must be judged on its own merits.