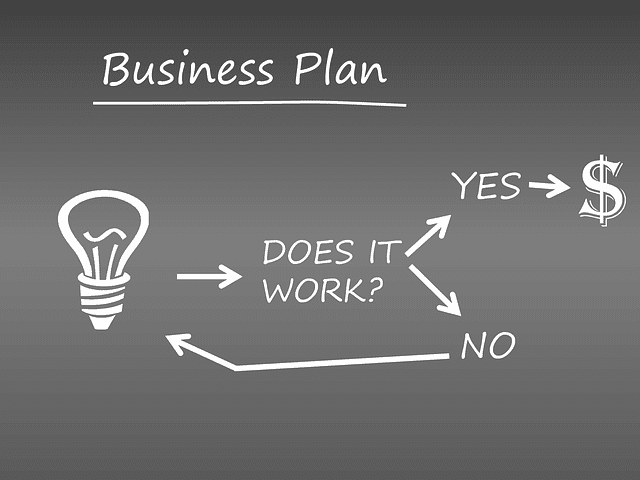 A business plan is a very important part of an E-2 visa application and is required in certain instances.  The plan sets out a description of the business as well as important financial data including an income statement, balance sheet and cash flow statement.  The Business Plan also includes a personnel table that shows who will be hired and when.  You can find out more about the key things that are included in an E-2 business plan by clicking here.
Do I need a Business Plan for an E-2 Visa?
A business plan is required if the business is a start-up, and the plan is the key way that an examiner can assess whether the business will ultimately be able to hire U.S. workers.  If E-2 visa is based on the purchase of an existing business, a business plan would only be required if the revenue and/or profits for the business were poor.  In this instance, the plan should show how the applicant plans to bring the company back to profitability.   For business purchases where the company is profitable, the E-2 visa application should include the last two years of tax returns instead of a Business Plan.
While business plans are normally needed for start-ups, we are aware of at least one Consulate (the U.S. Consulate in Belgium) that explicitly states that they do not want a business plan included in the file.
How Long Should an E-2 Business Plan Be?
A good plan is usually around the 25 to 30 page mark but it does not have to be that long.  The key is that the plan conveys the important information about the business. In one case, we have a client that used a power point business deck that was around 8 pages and this had all of the information required for the Consulate.
What is the Most Important Part of an E-2 business Plan?
The Executive Summary is arguably the most important part of the Business Plan.  This is usually a short summary (one to two pages) that has all of the key information regarding the company. (What they do, Who they sell to, financial snapshot, Employee snapshot).  This is usually the first thing an examiner will look at and at times will be the only thing read.  You can find out more about the executive summary by clicking here.
The personnel plan is also very important as an E-2 visa is all about jobs. Finally, the income statement is important as it shows whether or not the business will be profitable.  You can find out more about drafting the employee section of a Business Plan by clicking here.
What do Examiners Look for in an E-2 business Plan?
The Business Plan gives an examiner a financial outlook over a 5-year period and he/she will use these projections to assess the viability.  The examiner will also review the employee hiring table and make sure that the company has adequate cash flow.
A loss in year 1 is acceptable (not desired but acceptable), but a trend of profit and positive cash flow over time would be needed to counter losses in year 1.  Ideally, a business plan that shows even a small profit in year 1 is desired.
An examiner may also look at the assumptions you made to come up with your figures and assess whether they are reasonable.  Some applicants include unrealistically high revenue figures, and this can be a sign to an examiner that the plan is not well thought out.  You can find out  more about financial projections for business plans by clicking her.
Should you hire an E-2 lawyer to Draft the Business Plan?
An E-2 lawyer is aware of what examiners are looking for and the Business plan is an essential part of an E-2 visa application.  You can find out more about Why Hiring a Lawyer to Draft Your Business Plan Can Increase Your changes of an Approval for an E-2 visa by clicking here.
This website and blog constitutes attorney advertising. Do not consider anything in this website or blog legal advice and nothing in this website constitutes an attorney-client relationship being formed. Set up a one-hour consultation with us before acting on anything you read here. Past results are no guarantee of future results and prior results do not imply or predict future results. Each case is different and must be judged on its own merits.