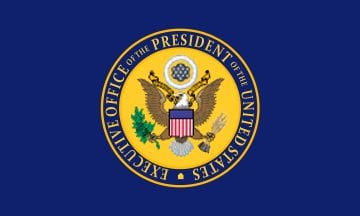 [fusion_builder_container hundred_percent="no" equal_height_columns="no" hide_on_mobile="small-visibility,medium-visibility,large-visibility" background_position="center center" background_repeat="no-repeat" fade="no" background_parallax="none" enable_mobile="no" parallax_speed="0.3″ video_aspect_ratio="16:9″ video_loop="yes" video_mute="yes" border_style="solid" padding_top="20px" padding_bottom="20px"][fusion_builder_row][fusion_builder_column type="1_1″ layout="1_1″ spacing="" center_content="no" hover_type="none" link="" min_height="" hide_on_mobile="small-visibility,medium-visibility,large-visibility" class="" id="" background_color="" background_image="" background_position="left top" background_repeat="no-repeat" border_size="0″ border_color="" border_style="solid" border_position="all" padding_top="" padding_right="" padding_bottom="" padding_left="" margin_top="" margin_bottom="" animation_type="" animation_direction="left" animation_speed="0.3″ animation_offset="" last="no"][fusion_text columns="" column_min_width="" column_spacing="" rule_style="default" rule_size="" rule_color="" hide_on_mobile="small-visibility,medium-visibility,large-visibility" class="" id=""]
On August 2, 2017, two Republican Senators introduced the Reforming American Immigration for a Strong Economy (RAISE) Act with the endorsement of the President. This bill, if passed, would effectively eliminate how immigration law currently operates and reduce the number of people admitted as lawful permanent residents drastically. While proposed as a reform to strengthen the U.S. economy, these changes would on the contrary hurt U.S. businesses and disincentive lawful immigration to the U.S. due to the drastic proposed changes to family based immigration.  The bill also goes against deeply embedded idea of family reunification that the current law is based on.  The bill also eliminates the diversity lottery system and reduces the number of refugees admitted annually.
How would the RAISE Act alter family based immigration?
Currently, U.S. citizens are able to submit petitions for their spouses, children under 21 years of age, adult children (whether married or unmarried), parents (if they are over 21 years of age), and siblings. Legal permanent residents (Green Card Holders) can petition for their spouses, children under 21 years of age, and unmarried adult sons and daughters. The Department of Homeland Security is authorized to issue 480,000 visas annually. In spite of this number, there is an enormous backlog in some categories with individuals waiting for years to reunite with their families. For example, siblings can wait for 12-14 years to get a green card.
The RAISE Act seeks to limit family based immigration to only spouses and children under the age of 18. Every other family-based visa category would be eliminated. (So you would no longer be able to petition for a parent or your 19 year old child).  The bill also proposes to reduce the number of visa issued annually from 480,000 to 88,000. Spouses and children under 18 of U.S. citizens would be considered immediate relatives and not be subject to a backlog; any remaining visas not used would be issued to spouses and children under 18 of Legal Permanent Residents.
Parents of U.S. citizens over the age of 21 would not be eligible for green cards. They would be eligible for a renewable nonimmigrant visa, provided their U.S. citizen adult child are living in the U.S. This nonimmigrant would not enable them to work and they would not be eligible for any health care. All other family based visa categories would be effectively eliminated. These proposed changes cannot be seen as anything other than drastic and run in total contrast to the U.S. immigration policy of family unity.
How would the RAISE Act alter employment based immigration?
There are currently a number of different visa categories which attempt to suit the various needs of U.S. businesses. There are visas for people of extraordinary ability, for people with advanced degrees, for skilled workers, and for entrepreneurs investing in U.S. businesses creating jobs. There are visas for individuals with job offers and also for individuals who are creating their own jobs that would substantially benefit the United States. While there are certainly difficulties with the current employment based system, to some degree it takes an individualized approach to each case and recognizes that there is no key metric like education level or age that is dispositive of whether a person will contribute to the U.S. economy in a meaningful way.
The RAISE Act proposes to make every person a number by using a merit based point system. Employment based will be a points system where people seeking to immigrate are placed into an eligible applicant pool and ranked based on the following metrics: English proficiency as measured by exams like the TOEFL, education level, whether someone majored in a STEM discipline, the age of the applicant (with 25-30 given the most points), the receipt of an Olympic medal, Nobel prize, or similar achievement, a high salary from the job offer, and investments over $1.35 million dollars in the U.S. enterprises. Every six months, the highest ranked would receive an invitation to apply for an immigrant visa based on visa availability.
The RAISE Act does not understand that businesses have varied needs and the generic metrics which the bill favors are not necessarily those that a given business favors, and individuals without advanced degrees would likely be shut out of employment based immigration altogether. The Act also does not provide the flexibility in allowing a business to immediately petition for an individual that they have extended a job offer to; rather, the person must enter a pool and wait to be called based on their ranking. The bill would make it substantially more difficult for businesses to hire the immigrant workers they choose to for their business needs.
We will track the progress of the bill as it makes its way through the Senate. As immigration practitioners, we are deeply concerned about how this bill might affect our clients if it is passed. As private individuals living in the U.S., we are deeply concerned about how this bill will affect our friends, neighbors, and communities.  The Bill represents one of the most drastic and substantial changes to immigration law that we have ever seen.
To find out more about the new rules or other investor visas, contact Scott Legal, P.C.

Ian E. Scott, Esq. is the Founder of Scott Legal, P.C. He can be reached at 212-223-2964 or by email at info@legalservicesincorporated.com.
---
This website and blog constitutes attorney advertising.  Do not consider anything in this website or blog legal advice and nothing in this website constitutes an attorney-client relationship being formed.  Set up a one-hour consultation with us before acting on anything you read here. Past results are no guarantee of future results and prior results do not imply or predict future results.  Each case is different and must be judged on its own merits.
[/fusion_text][/fusion_builder_column][/fusion_builder_row][/fusion_builder_container]