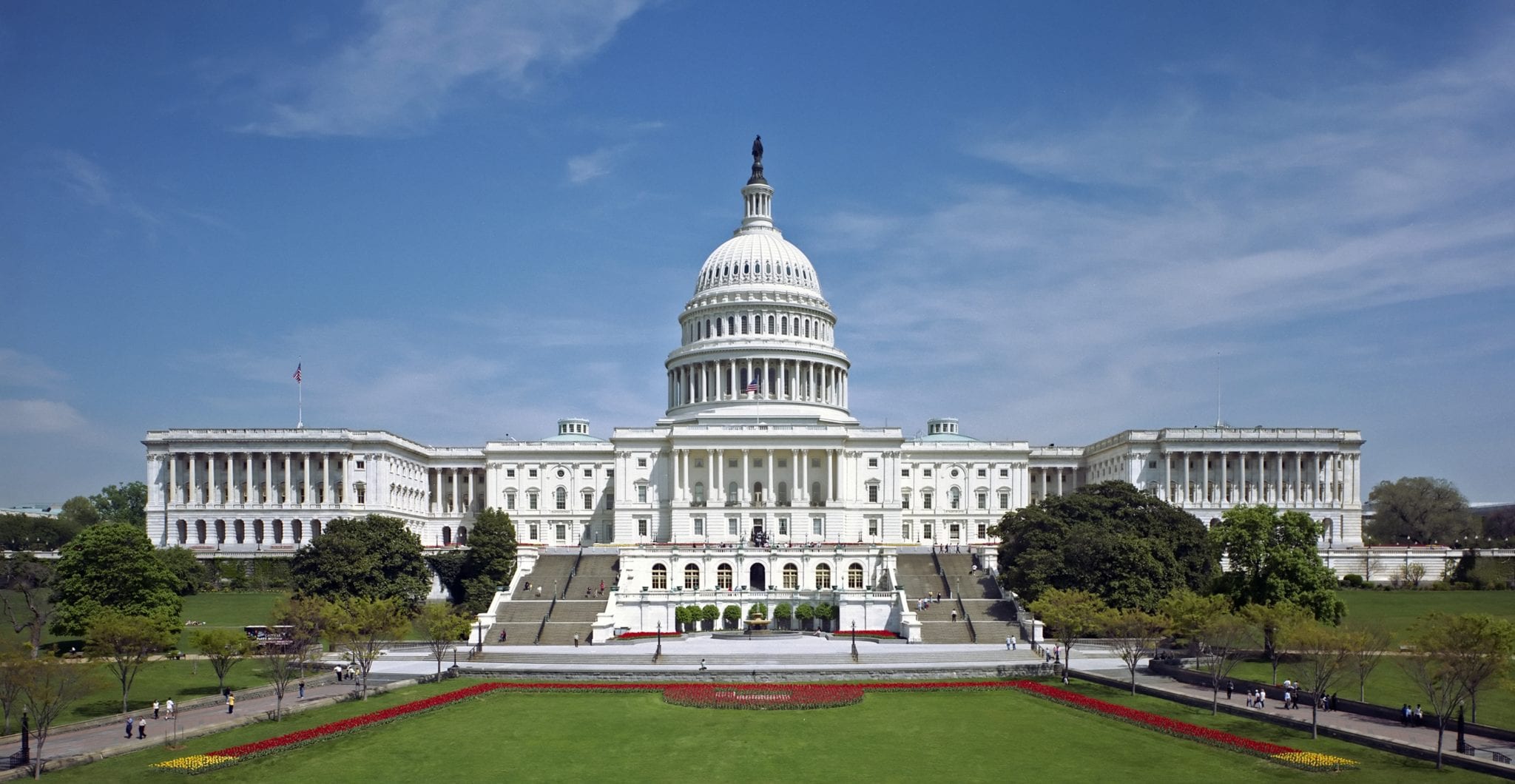 Every year, after Congress passes the budget resolution, it must pass bills that apportion this money to different government programs. This is done through 12 separate appropriations bills, each generated by a specific subcommittee, covering either individual or groups of federal agencies.
With so many bills and areas of possible disagreement between the House and Senate, it is often difficult for Congress to pass each bill in regular order. As we have seen this year and the years past, as the fiscal year end approaches, leadership in both chambers will often enact a series of continuing resolutions, which are short-term spending bills to maintain the same funding levels while they negotiate, in order to prevent a complete government shutdown, which happens when Congress fails to provide appropriations.
---
Click here to learn more about the federal budget and appropriations process.
---
During this process, when Congress is unable to produce separate bills in a timely fashion, it will roll many of the separate appropriations bill into one combined package, known as an omnibus bill.
This year was no different. Several stop-gap measures, in the form of continuing resolutions, had to be passed before the final approval of the omnibus spending bill, H.R. 2029, Consolidated Appropriations Act, House Amendments 1 and 2 to Senate Amendment published as Rules Committee Prints 114-39 and 114-40 on December 18, 2015.
The bill increases funding for national defense and important domestic priorities, and includes policy provisions to stop waste and abuse, increase transparency and accountability at federal agencies, and halt administrative overreach that hinders economic growth.
It also contains some key immigration provisions which will affect the lives of immigrants and foreign visitors to the United States. Here's a summary of the relevant provisions:
Changes to Visa Waiver Program (VWP) and E-Passport Requirement: Nationals of Iran, Sudan & Syria and those who traveled to these and any other country designated by the secretary of state as a state sponsor of terrorism, as of March 2011, or any other country designated as a country or "area of concern" or "high-risk," would be barred from using the VWP. Instead, they would be required to appear for a personal interview and obtain a visa in their passports at a consulate overseas before traveling to the United States for business or tourism. In addition, all VWP travelers must present a valid, unexpired passport that is machine-readable, and beginning April 1, 2016, the passport must be electronic and fraud-resistant. These requirements shall not apply to certain military personnel and government employees.
---
Read the American Immigration Lawyers Association's (AILA) take on the Visa Waiver Program here.
---
EB-5 Regional Center Program and E-Verify: The bill extends the EB-5 Regional Center and E-Verify pilot programs in their current formats through September 30, 2016. In its current format, EB-5 investors are eligible for green cards if they invest $500,000 to $1,000,000, depending on location, and create 10 permanent full-time jobs for qualified US workers. E-Verify is a web-based system that compares information from an employee's Form I-9, Employment Eligibility Verification, to data available to the US Department of Homeland Security to confirm employment eligibility.
---
Click here to learn more about the EB-5 Regional Center Program.
---
CONRAD 30 J-1 Waiver and Special Immigrant Religious Worker Programs: The bill also extends the CONRAD 30 J-1 Waiver and the Special Immigrant Religious Worker (SIRW) programs in their current formats. The CONRAD 30 program allows eligible J-1 medical doctors placed in underserved areas to apply for a waiver for the 2-year residence requirement upon completion of the J-1 exchange visitor program, allowing them to seamlessly adjust into H-1B status. The SIRW program allows ministers and non-ministers in religious vocations and occupations to immigrate or adjust status in the U.S. for the purpose of performing religious work in a full-time compensated position.
Increase in H-1B and L-1 fees: The bill also provides for an increase in the combined filing and fraud prevention & detection fees required for L-1 and H-1B visa filings for companies with more than 50 employees that employ 50% or more employees in L-1 and H-1B status. For such companies, the filing fee for L-1 visas is now $4,500 and for H-1B visas, it is now $4,000. Such increase will fund the implementation of the biometric entry and exit data system and 9/11-related programs.
---
Follow these links to learn more about the H-1B and L-1 Visas.
---
H-2B Program: The bill now allows for the use of private wage surveys in wage determinations and exempts returning H-2B workers from the annual 66,000 cap. In addition, the term "seasonal" is now defined as 10 months and the bill provides flexibility for employers in the seafood industry with regards to employment start dates.
---
RELATED CONTENT:
FREE Visa Resources
Click on the buttons below in order to claim your free Visa Guide (E-1, E-2, TN, EB-5, H-1B, L-1, PERM, NIW, EB-1, O-1, E-3), sign up for our free Webinar, join our Facebook Group, or watch our videos.
Download FREE Visa Guide
Sign Up For Our Webinar
Join Our Facebook Group
Watch Our Videos
Set up a Visa or Green Card Consultation
For a dedicated one-on-one consultation with one of our lawyers, click on the button below to schedule your consultation.
Schedule a consultation
This website and blog constitutes attorney advertising. Do not consider anything in this website or blog legal advice and nothing in this website constitutes an attorney-client relationship being formed. Set up a one-hour consultation with us before acting on anything you read here. Past results are no guarantee of future results and prior results do not imply or predict future results. Each case is different and must be judged on its own merits.