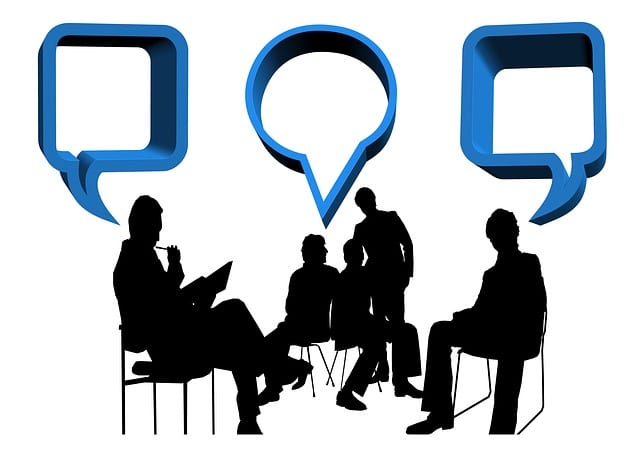 In order to obtain a green card through an employer, in most instances your employer must go through a labor certification process through the Department of Labor to certify that there are not any U.S. workers qualified to perform the minimum job requirements for the position your employer seeks to hire you for.  This labor certification process is called the PERM process.
---
To find out more about the steps to obtain a green card through an employer click here.
---
One exception to the labor certification requirement is the EB-1 visa which is for people who can demonstrate extraordinary ability and this category permits the applicant to self-petition without an employer. A second and less commonly used exception is an EB-2 visa combined with a National Interest Waiver (NIW). The EB-2 visa is for people holding advanced degrees or for people who can prove exceptional ability, which is lesser standard than the EB-1 extraordinary ability. The EB-2 classification requires a labor certification when it is not combined with the NIW, but with the NIW, you may self-petition for EB-2 classification without a job offer.
The National Interest Waiver has historically been very difficult to obtain due to a stringent and confusing analysis that Immigration had been using to adjudicate cases. The U.S. Citizenship and Immigration Services recently acknowledged these difficulties and has newly implemented a more flexible standard in adjudicating National Interest Waivers that may open this path to a green card for many more qualified individuals seeking Legal Permanent Residency in the United States.  In particular, the recent changes open the doors for an easier path for entrepreneurs and investors that have good start-up business ideas that will support the U.S. economy and create U.S. jobs.
What is the new National Interest Waiver standard?
The new standard requires evidence that can demonstrate three criteria which we will look at in turn below:
The proposed endeavor has both substantial merit and national merit
The proposed endeavor, meaning the job which the intending immigrant plans to perform in the United States, must have a significant type of impact that benefits some part of the United States. This impact can be economic but that is not required.  For example, a job that furthers human knowledge will also be considered to have substantial merit. This impact must be shown to positively affect a certain region of the United States, but it does not have to impact the United States as a whole. In the new precedent case which recently changed the National Interest Waiver standard, the intending immigrant was an aeronautic researcher who demonstrated that his work benefited the U.S. in terms of national security interests, scientific knowledge, and U.S. competitiveness in the civil space sector.  An entrepreneur could also argue that their tech or other start-up will benefit the U.S. both in terms of an innovative new idea and also the economic impact of hiring U.S. workers.
The intending immigrant is well-positioned to advance the proposed endeavor
You must demonstrate that you will actually be able to accomplish the job that you propose. Your ability to do so can be demonstrated by a combination of your education, a track record of success, a comprehensive model or plan for your future activities, demonstrated progress you have already made towards this endeavor, and demonstrated interest from potential customers, users, investors, or other relevant entities or individuals. In the precedential case, the USCIS took into account the applicant's graduate degrees, past experience doing research, expert letters describing interest in his work, documentation from investors interested in his work, and documentation showing that the applicant had played a significant role in the past in grants from NASA. This evidence taken as a whole satisfied adjudicators that the intending immigrant was in a position where he could do the job he proposed he would do.  Similarly, an entrepreneur may show the government that they have a track record of innovation and success with expanding a company.  Significant interest from other investors may also show the government that the entrepreneur has what it takes to advance the endeavor.
On balance, it would be beneficial to the United States to waive the requirements of a job offer and thus of a labor certification
Here, the USCIS asks a number of questions to see if it would benefit the U.S. to allow the intending immigrant to work in the United States. Some questions include whether it would be impractical to secure a job offer given the proposed endeavor, whether the U.S. would benefit from the intending immigrant working in the U.S. even if there were other qualified U.S. workers, and whether the contribution of the proposed endeavor is sufficiently urgent to warrant forgoing the labor certification process.  One way that an entrepreneur can show this is by demonstrating that the start-up will have a significant benefit to the U.S. economy by creating jobs.
This last criteria is the least defined which in turns allows adjudicators to approach the question with flexibility and discretion.  It is worth noting that the previous standard that dealt with this area was almost impossible to satisfy and the new precedent case provides for a significant relaxation of this standard making this category an attractive one for entrepreneurs and business owners.
While the National Interest Waiver standard has become significantly more flexible to enable more people to qualify, it is nonetheless for individuals who do work that is out of the ordinary and it is expected that the visa will still be a difficult one to secure.  That being said, the changes make the National Interest Waiver a particularly good visa option for entrepreneurs and self-employed inventors to work in the United States, as well as individuals working in fields of particular value to U.S. interests such as national security.
---
RELATED CONTENT:
This website and blog constitutes attorney advertising. Do not consider anything in this website or blog legal advice and nothing in this website constitutes an attorney-client relationship being formed. Set up a one-hour consultation with us before acting on anything you read here. Past results are no guarantee of future results and prior results do not imply or predict future results. Each case is different and must be judged on its own merits.