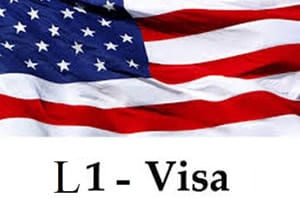 On June 22, 2020, the issuance of Presidential Proclamation 10052 suspended the entry of people in the following visa categories through December 31, 2020: H-1B, H-2B, J (applying to interns, trainees, teachers, camp counselors, au pairs, or summer work travel programs), L & accompanying dependent visas in those categories. The suspension only applies to people who were outside the U.S. on June 24, 2020 (the effective date of the proclamation) and did not already have a visa or other travel document at the time of the proclamation. Exceptions also apply to anyone who is the spouse or child of a U.S. citizen and to anyone whose entry involves providing temporary services essential to the U.S. food supply chain or anyone whose entry is in the national interest.
This proclamation had the immediate effect of severely limiting an applicant's ability to get a new visa in any of these categories unless they met one of the narrow exceptions. In August 2020, the Department of State provided updated guidance on what counts as an exception in the national interest.
There are multiple exceptions for L-1A and L-1B applicants, primarily focused on applicants whose work fills a critical infrastructure need in the U.S. or those who are working on public health efforts to alleviate the COVID-19 pandemic. Additionally, if an applicant already had an L-1 visa that expired and needs to resume ongoing employment with the same employer in the same role, they may qualify for an exception.
Another notable development is a recent court order from a federal district court in the case National Association of Manufacturers v. Department of Homeland Security (NAM). On October 1, 2020, the court issued a preliminary injunction which prevents the government from enforcing section 2 of Presidential Proclamation (PP) 10052. However, this ruling only applies to the plaintiffs in the lawsuit and members of the plaintiff associations. Plaintiffs in this lawsuit include the National Association of Manufacturers, the U.S. Chamber of Commerce, the National Retail Federation, TechNet, and Intrax, Inc. This means that anyone seeking an H-1B, H-2B, J or L who is being sponsored by one of these organizations, or petitioned for by one of these organizations or has a petitioner who is a member of one of the plaintiff organizations is not subject to the entry restrictions. For example, if a U.S. employer is a member of the U.S. Chamber of Commerce (or becomes a member), an L-1 applicant should be able to take proof of the employer's membership in the U.S. Chamber of Commerce to the L-1 interview and may be granted an L-1 visa notwithstanding Presidential Proclamation 10052.
The Department of State issued additional guidance on October 9, 2020 providing more information on how applicants will be affected by this court order. As described in the guidance, applicants will need to work with their individual Embassies or Consulates to try to get a consular appointment. Although Consulates are slowly reopening for visa services, most posts are not yet operating at full capacity. If you are an L-1 applicant and you do not meet any of the exceptions described above and are not being petitioned for by a plaintiff or member of a plaintiff organization, you will not be able to apply for the L-1 visa at a Consulate until after December 31, 2020 when the Presidential Proclamation expires.
This website and blog constitutes attorney advertising. Do not consider anything in this website or blog legal advice and nothing in this website constitutes an attorney-client relationship being formed. Set up a one-hour consultation with us before acting on anything you read here. Past results are no guarantee of future results and prior results do not imply or predict future results. Each case is different and must be judged on its own merits.