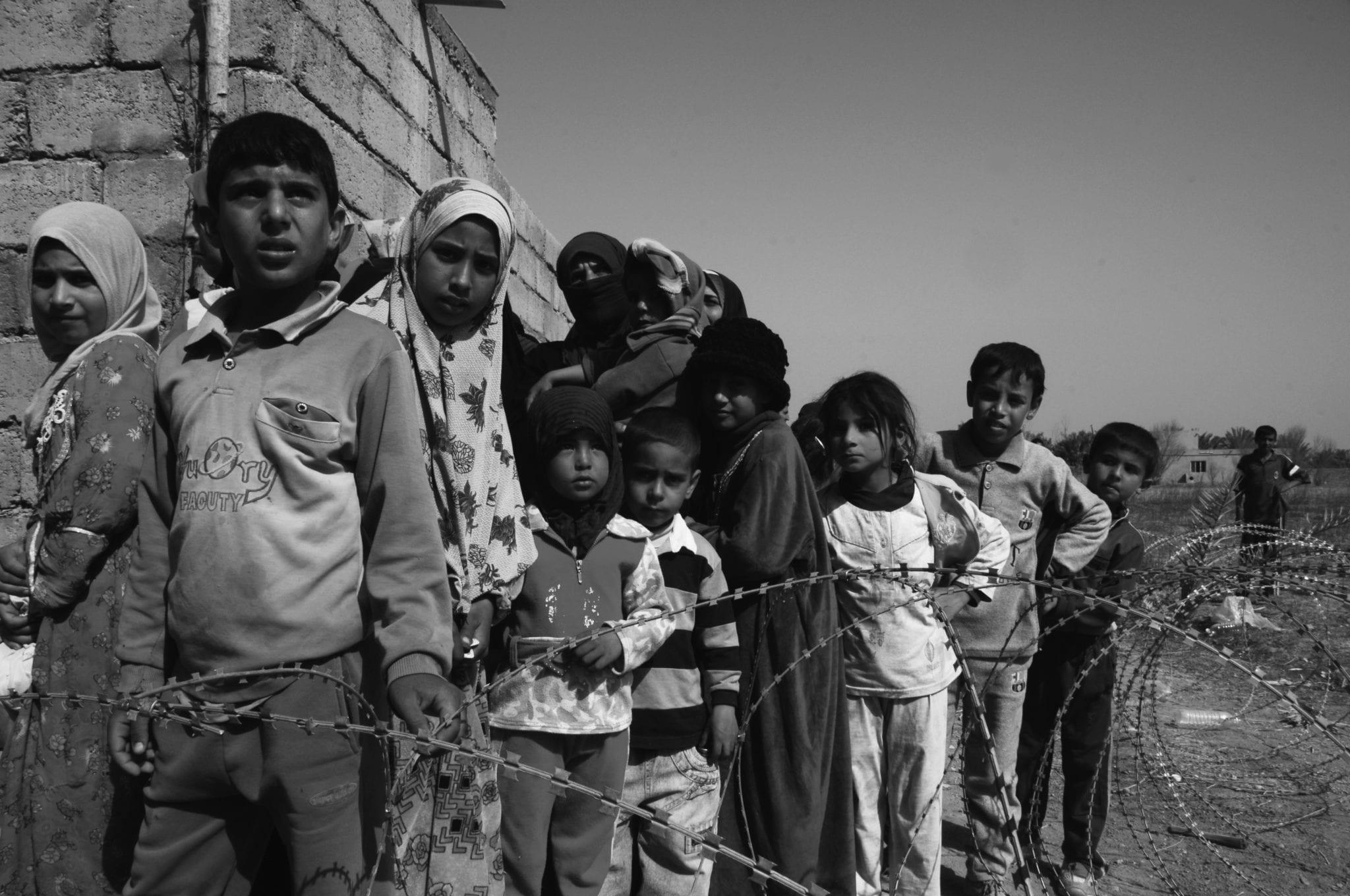 On September 18, 2017, the Acting Secretary of Homeland Security announced that it would be ending its designation of Temporary Protected Status ("TPS") for eligible nationals of Sudan. The termination of Sudan's TPS will come into effect on November 2, 2018 after a 12-month winddown period. Shortly thereafter, it was announced that TPS for South Sudan was extended for 18 months, through May 2, 2019. This blog post aims to provide an explanation of Temporary Protected Status, recent developments with TPS, and alternative options for individuals currently on TPS.
What is Temporary Protected Status?
TPS was created by Congress in the Immigration Act of 1990 to provide a temporary immigration status to nationals and other eligible individuals in the U.S. (individuals without nationality who last resided in the designated country) of countries due to temporary conditions that make the return of its nationals untenable, such as ongoing armed conflict, an environmental disaster or epidemic, or other extraordinary and temporary conditions. Those awarded TPS may not be removed from the United States, can obtain work authorization, and may be granted travel authorization. There are currently more than 400,000 people in the United States on TPS.
The Secretary of Homeland Security has discretion to decide when a country should receive a TPS designation. As seen earlier this week, the Secretary also has discretion to remove a country's TPS designation based on the conditions of the foreign country. A TPS designation is issued for 6, 12, or 18-month intervals. There are currently ten foreign countries designated for TPS status: El Salvador, Haiti, Honduras, Nepal, Nicaragua, Somalia, Sudan (expiring November 2018), South Sudan, Syria and Yemen.
While TPS beneficiaries cannot be detained by DHS on the basis of their immigration status in the United States, it is a temporary benefit that does not lead to a green card. However, TPS beneficiaries may avail themselves of several benefits, including permission to live and work lawfully while in the US, legally travel with advance parole, and are immune from deportation proceedings for the duration of the TPS status. TPS beneficiaries may also apply for nonimmigrant status, file for an adjustment of status (green card) based on an immigrant petition (if they are otherwise eligible for a green card), and may other apply for other immigration benefits or protection for which they are eligible (such as a work permit).
Recent Developments in TPS Designations
As discussed above, Sudan and South Sudan have recently received modifications to their TPS designations, with Sudan losing its TPS on November 2, 2018, and South Sudan receiving an extension of their TPS for 18 months, through May 2, 2019. At least 60 days prior to the expiration of TPS, the Secretary of Homeland Security must decide whether to extend or terminate a designation based on the conditions of the designated country.  If an extension or termination is not published within the 60-day period, the TPS designation is automatically extended for six months. There are several TPS designated countries that are due for extension or termination in November, including Haiti, Honduras, and Nicaragua.
Alternative Options for TPS Beneficiaries
TPS beneficiaries may have various options available to them depending on their eligibility. As stated above, TPS beneficiaries may apply for immigration benefits such as asylum, apply for a nonimmigrant status, and adjust status as long as they are eligible for each of these benefits. Below is a brief list of immigrant and nonimmigrant visa options that TPS beneficiaries may be apply for:
E-2 Visa
TPS Beneficiaries who are also nationals of Honduras qualify for an E-2 investor visa. The E-2 visa classification is available to certain foreign nationals who wish to live in the U.S. to develop and direct the operations of a business. The visas are issued for up to five years (depending on the country you are from) and may be renewed indefinitely if the underlying E-2 company remains E-2 compliant. For more information on the E-2 visa, please click here.
H1-B Visa
The H-1B visa is a non-immigrant visa that permits a company to hire workers in specialty occupations.  This visa category requires that the beneficiary (the foreign worker) have a Bachelor's degree, and the Petitioner (the U.S. company) can employ the worker for up to six years.  This is a very popular visa because unlike many other non-immigrant visas that make applying for a green card very difficult and require foreign workers to maintain a residence in their home country, the H-1B visa permits for "dual intent."  This dual intent allows one to apply for a green card while in the U.S. without running into problems. TPS Beneficiaries may have an H1-B petition filed on their behalf if they are otherwise eligible. For more information on the H1-B Specialty Occupation visa, please click here.
O-1 Visa
TPS beneficiaries may apply for an O-1 visa while on TPS. The O-1 visa is for individual who possesses extraordinary ability in the sciences, arts, education, business, or athletics, or who has a demonstrated record of extraordinary achievement in the motion picture or television industry and has been recognized nationally or internationally for those achievements. There are several categories of O Visas: O-1A: individuals with an extraordinary ability in the sciences, education, business, or athletics (excluding the arts, motion pictures or television industry); O-1B: individuals with an extraordinary ability in the arts or extraordinary achievement in motion picture or television industry; O-2: individuals who will accompany an O-1, artist or athlete, to assist in a specific event or performance; O-3: individuals who are the spouse or children of O-1's and O-2's. For more information on the O-1 visa, please click here.
National Interest Waiver
TPS beneficiaries who are who are members of professions holding an advanced degree who have exceptional ability may be eligible to apply for a National Interest Waiver (NIW). (note this is different from extraordinary ability EB-1 and EB-1 is also an option for this group). National interest waivers are usually granted to those who have exceptional ability and whose employment in the United States would greatly benefit the national.  Those seeking a national interest waiver may self-petition (they do not need an employer to sponsor them) and may file their labor certification directly with USCIS along with their Form I-140, Petition for Alien Worker. For more information, please click here.
FREE Visa Resources
Click on the buttons below in order to claim your free Visa Guide (E-1, E-2, TN, EB-5, H-1B, L-1, PERM, NIW, EB-1, O-1, E-3), sign up for our free Webinar, join our Facebook Group, or watch our videos.
Download FREE Visa Guide
Sign Up For Our Webinar
Join Our Facebook Group
Watch Our Videos
Set up a Visa or Green Card Consultation
For a dedicated one-on-one consultation with one of our lawyers, click on the button below to schedule your consultation.
Schedule a consultation
This website and blog constitutes attorney advertising. Do not consider anything in this website or blog legal advice and nothing in this website constitutes an attorney-client relationship being formed. Set up a one-hour consultation with us before acting on anything you read here. Past results are no guarantee of future results and prior results do not imply or predict future results. Each case is different and must be judged on its own merits.