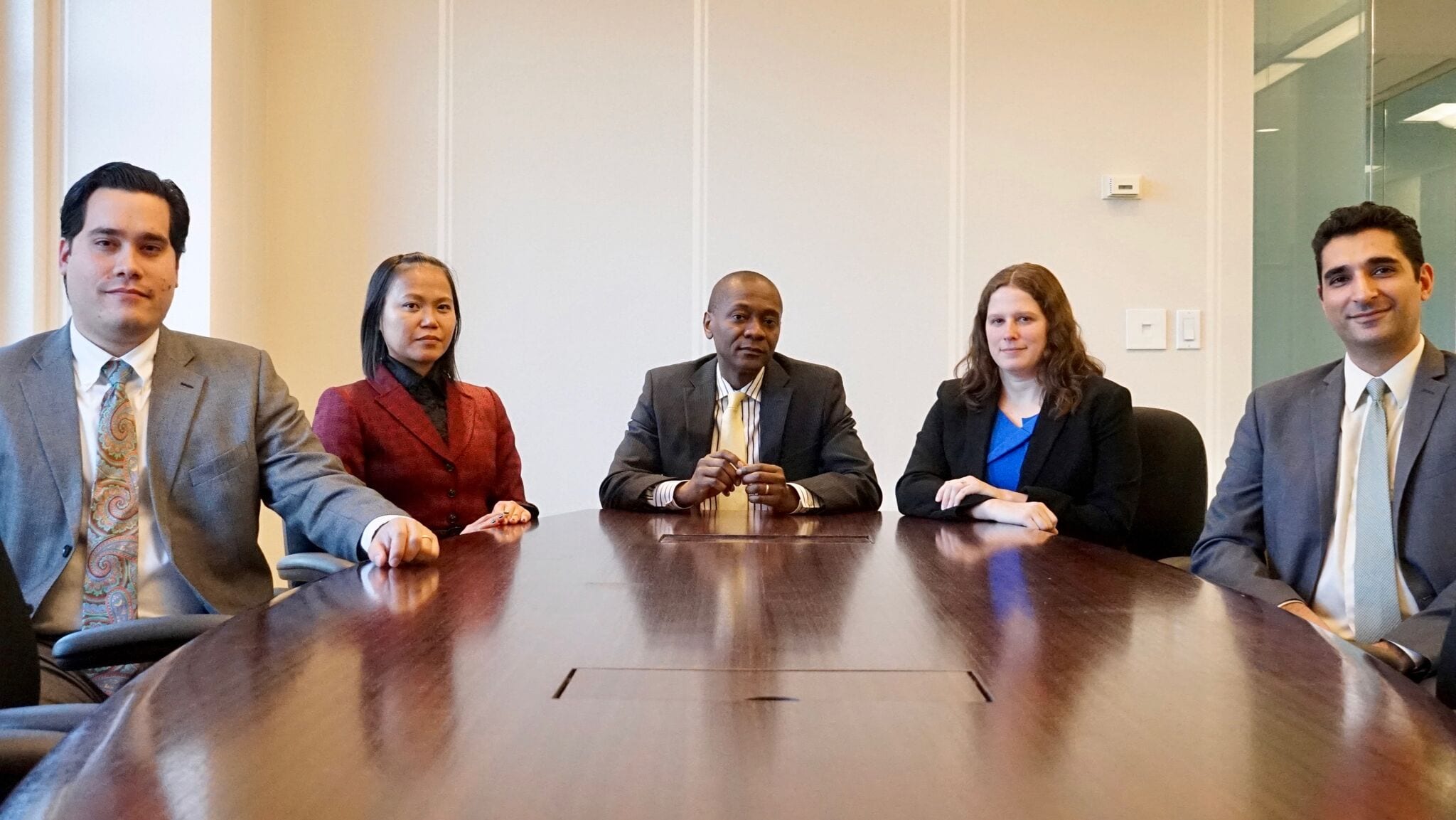 The EB-5 investor visa is a green card option for an entrepreneur that would like to buy or start a business (Direct Investment) or an investor who wants to invest in a job creation project such as the building of a railway (Regional Center). The EB-5 Investor visa requires a minimum investment of $800,000 and can require up to $1,050,000 depending on where the business or project is located. For each green card granted, 10 full-time jobs must also be created. To find out more about the EB-5 requirements click here.  To review the six steps required to file an EB-5 application click here.
Over 90% of the EB-5 applicants invest in Regional Centers (a much more passive investment where the investor provides cash and the project is run by another party) rather than buying or starting a business.  To find out more about regional centers click here.  Regional centers are a relatively new addition to the EB-5 program and were initially introduced as a "pilot" program that required regular renewal. On September 30th, 2015, by operation of law, the regional center program will terminate unless Congress acts to renew it. While it is unlikely that a longer term or comprehensive renewal will occur prior to September 30th, proposed Bills have shed some light on what the EB-5 regional center program will ultimately look like. This all comes at a time when for the first time in history, the EB-5 program is over-subscribed (only 10,000 visas are given out each year and this year China hit the quota level and applicants from China must wait for at least 2 years to get their green card).
What is Expected to Change in the EB-5 Program?
The most significant change to the EB-5 program will likely be a change to the investment amount required. Based on proposed Senate Bills and comments from legislators, the minimum investment amount will likely increase from $500,000 to $800,000 and the $1,000,000 amount will increase to $1,200,000. It is also possible that the program will be changed from temporary to permanent such that the renewals will no longer be required. Other possible changes relate to clarification and restriction in some areas. For example, one proposal eliminates the possibility to use funds from a gift unless the gift came from an immediate close family member.  See more about receiving EB-5 investment from a loan or a gift by clicking here.   Another proposal requires the enhancement of the documentation needed to prove the legitimacy and source of the funds. (eg. providing 7 years of tax returns).   See more about source of funds documentation by clicking here.  Also, job creation requirements could be modified with a focus on creation of direct jobs instead of indirect jobs. Also, the definition of a Targeted Employment Area (TEA) may change. None of these changes have been finalized and they are all still being discussed.
You should note that while any Congressional changes (eg. increased investment amount) will impact the direct investment program also, that program is a permanent program and is not up for renewal.
What Will Happen On September 30th, 2015 and Beyond?
It is probable that a comprehensive EB-5 Bill will not be passed by September 30th so an interim measure will likely be adopted. One possibility is that a short term extension will occur (eg. an extension of the EB-5 program to December) and this would give the legislature more time to work on a final Bill. It is unclear whether any short term measure would require an immediate increase in the investment amount. It is also unclear what effective date the Bill will have or whether or not there will be a grace period before implementation. Equally unclear is whether the 13,000 petitions currently outstanding will be impacted or whether the changes will just apply to new petitions filed. Normally when laws like this are changed, the change is not applied retroactively but this is not a certainty. That being said, many law firms and applicants are frantically rushing to file their I-526 petitions by September 30th with the hope that this will keep the investment amount at $500, 000 for those applications.
Conclusion
It is not clear at this point what will happen with the EB-5 program. What is clear though is that the changes will make the EB-5 green card more difficult to get. Moreover, current projects will have to spend significant time and effort to modify their offering and contract documentation to comply with the new requirements. Regional Centers are already extremely risky investments so the added burden that is being proposed in the current draft Bills will not do much to encourage more investment in the U.S.. As the EB-5 program clearly stimulates investment in the U.S. and creates jobs it seems like it is a program that we should strive to enhance rather than make more difficult.
This website and blog constitutes attorney advertising. Do not consider anything in this website or blog legal advice and nothing in this website constitutes an attorney-client relationship being formed. Set up a one-hour consultation with us before acting on anything you read here. Past results are no guarantee of future results and prior results do not imply or predict future results. Each case is different and must be judged on its own merits.