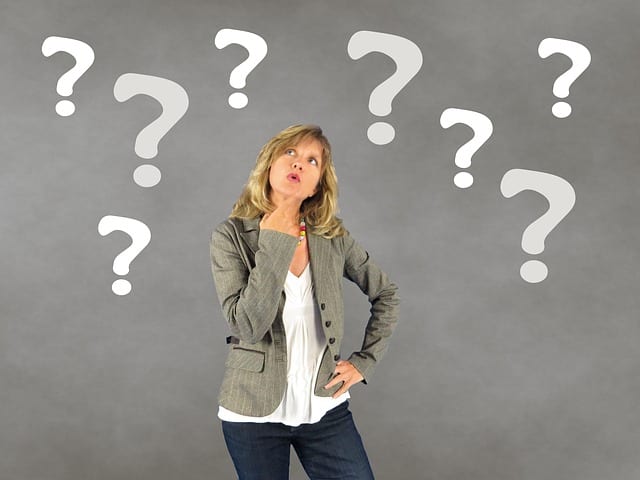 In spite of a doctrine in immigration law that courts do not review consular officers' immigration decisions, courts are able and willing to compel consulates to make a decision when they have failed to. As a result, you can sue a consulate that has unreasonably delayed issuing a decision on your immigration petition.
What is consular nonreviewability?  
Consular nonreviewability is a doctrine in U.S. immigration law that visa decisions made by consular officers (Dept. of State Foreign Service Officers representing the United States in other countries) cannot be appealed to U.S. courts. It applies broadly to consular decisions – whether those decisions apply to foreign individuals who are denied entry by the consulate, or to U.S. citizens and residents who receive a decision from the consulate (a couple examples of the latter are provided in the cases described below). Remember that consular nonreviewability does not apply to decisions made by USCIS (for a blog post on that topic, click here. It only applies to decisions made by consular officers.  
Does consular nonreviewability bar me from suing the consulate for an unreasonable delay or for failing to reach a decision?  
In short, no – consular nonreviewability does not bar you from suing the consulate for an unreasonable delay or for failing to reach a decision. Consular nonreviewability applies once the consulate has reached a decision, not when the consulate has either failed to reach a decision or has delayed doing so. In such situations, you may be able to file a mandamus action against the consulate.  
What is a mandamus action?  
As explained in an earlier post about mandamus actions here, a mandamus action asks a court to order the government to do a specific thing that it is obligated to do by law. In the context of immigration law, there are many things consulates are required by law to do. When they fail to do those things or take an unreasonably long time to do them, we can typically ask a district court to command the consulate to do them. It is important to understand that a mandamus action only compels the government to act – it does not command the government how to act. If you would like to learn more about options to challenge how USCIS has decided your application, click here.  
At what point does the government's delay become "unreasonable," thus justifying a mandamus action?  
There are a number of considerations that go into answering this question. To start, check whether the government has posted processing times for the specific application you have filed. Sometimes the consulate or Department of State will explicitly state how long an application should take. If no agency processing times have been posted, there might be timelines established by law. The best approach, however, is to speak with a qualified immigration lawyer if you believe your petition has been unreasonably delayed. For more information on mandamus actions, click here.  
What are examples in which courts have ordered consular officials to act?  
Two cases – one from the Ninth Circuit and the other from the New Jersey District Court – are helpful in illuminating the facts that lead to a court ordering a consulate to act, and how courts think about those facts. Patel v. Reno, 134 F.3d 929 (9th Cir. 1997) The Ninth Circuit Court of Appeals, in 1997, considered a case in which Mohanbi Patel, a naturalized U.S. citizen, sought visas for his wife and her two daughters in India. The visa applications had been pending at the U.S. consulate in Bombay for eight years with no action by the government. The Patels filed an action "to force the consulate to make a decision." The court first acknowledged the doctrine of consular nonreviewability, writing that "ormally a consular official's discretionary decision to grant or deny a visa petition is not subject to judicial review." However, it then noted that the problem was not the decision the official reached, but whether the official had to reach a decision at all. As the court put it, the court has jurisdiction "when the suit challenges the authority of the consul to take or fail to take an action as opposed to a decision taken within the consul's discretion." In the case of the Patels, the court found that consular officers are "required by law to act on visa applications." The result? The Ninth Circuit ruled that the lower district court must "order the consulate to either grant or deny the visa applications" within 30 days. Assad v. Holder, 2013 WL 5935631 (D.N.J. Nov. 1, 2013)
In 2008, Nichola Hemawattie Assad, a U.S. citizen, married Neil Reyas Assad, a citizen of Guyana. She then applied for an immigrant petition in his behalf. Mr. Assad's I-130 petition was approved in January 2011, and he attended his interview at the U.S. Embassy in Georgetown, Guyana, in June 2011. One year later, the Embassy still had not issued him a visa. So, on January 7, 2013, Mrs. Assad filed a mandamus action "to compel the government to make a final decision on the visa application." The district court explicitly disagreed with the government's argument that "the doctrine of consular nonreviewability deprives this court of jurisdiction to review the acts of the U.S. Embassy." The court then quoted the Ninth Circuit's decision in Patel v. Reno (above), stating, "hile consular nonreviewability deprives the federal courts of jurisdiction to review the substance of a consul's decision, the court does have jurisdiction over suits that challenge 'the authority of the consul to take or fail to take an action.'" In other words, judicial review is permitted "where a consular officer has a nondiscretionary duty to act and refuses to do so." And, the court reasoned, "andamus relief compelling the consulate to make a final decision is available in such circumstances." The court found that the U.S. Embassy had "clearly failed to execute its nondiscretionary duty to issue a visa or a final refusal" and granted the Assads' request that the Embassy be ordered to act.
The consulate has reached a decision and denied my petition, so mandamus seems inappropriate. Do I have any other options?
Once the consulate has reached a decision, your options for challenging the decision are limited as a result of the consular nonreviewability doctrine. However, options may still exist. First, re-application might be an option, though you would likely need to pay applicable fees again and, since the government will see your prior denial, show how the circumstances of your application have changed in a way that strengthens your application. There might also be an opportunity for appealing to U.S. courts if the consular decision infringes on the constitutional rights of a U.S. citizen. However, such cases are rare and very challenging to win. For example, in the 2015 Supreme Court case Kerry v. Din, the Court considered a challenge to a consular decision that, in effect, denied a U.S. citizen the ability to live with her spouse, who was a citizen of Afghanistan. The plurality decision left us with several takeaways: first, consular nonreviewability is generally preserved where a consular decision is being challenged; second, that, nonetheless, the Court was willing to review a consular decision insofar as it threatened to deny a U.S. citizen her due process rights; and third, that the consular decision was ultimately preserved by the Court, thus denying the U.S. citizen's spouse a visa.
I've been waiting a long time for the consulate to decide my application. What do I do now? Should I work with a lawyer?  
Yes, it is critical that a lawyer not only assist with navigating federal court litigation, but also that they assess whether your case is a good one to sue on. There are many cases that seem like good candidates but are actually not. We can help you make that determination.
FREE Visa Resources
Click on the buttons below in order to claim your free Visa Guide (E-1, E-2, TN, EB-5, H-1B, L-1, PERM, NIW, EB-1, O-1, E-3), sign up for our free Webinar, join our Facebook Group, or watch our videos.
Download FREE Visa Guide
Sign Up For Our Webinar
Join Our Facebook Group
Watch Our Videos
Set up a Visa or Green Card Consultation
For a dedicated one-on-one consultation with one of our lawyers, click on the button below to schedule your consultation.
Schedule a consultation
This website and blog constitutes attorney advertising. Do not consider anything in this website or blog legal advice and nothing in this website constitutes an attorney-client relationship being formed. Set up a one-hour consultation with us before acting on anything you read here. Past results are no guarantee of future results and prior results do not imply or predict future results. Each case is different and must be judged on its own merits.