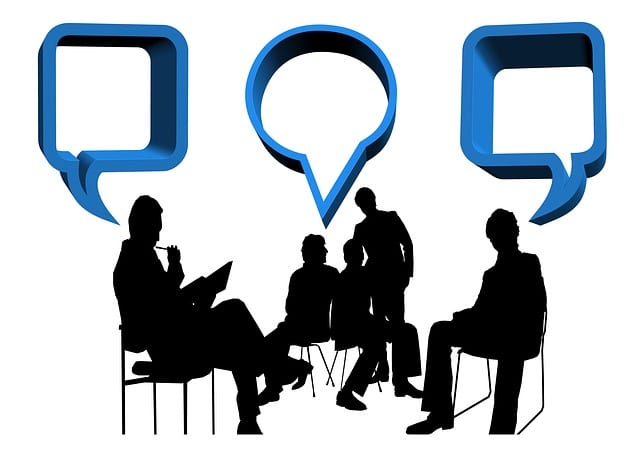 What impact will this election have on immigration? What are some of the changes we expect to occur under a Biden-Harris administration?
The past four years have seen dramatic changes in U.S. immigration policy under the Trump administration. The arrival of the Biden-Harris administration to the White House promises to usher in not only similarly dramatic reversals in immigration policy, but also potential advancement toward policies that have been pursued for years as part of a comprehensive immigration reform package. While the specific actions that will be taken by the Biden-Harris administration remain to be seen, we do have a fairly clear sense of what the incoming administration has in store, both through Joe Biden's prior actions as vice president, and through the promises he has made over the course of his campaign.
Where do things currently stand, and what do we already know about Joe Biden's past positions on immigration?
Broadly, the Obama-Biden administration implemented heavy immigration enforcement that was focused on addressing threats to national security and public safety while preserving family unification. The administration also worked to reduce mass workplace raids and enforcement activities at sensitive locations, including schools, hospitals, and places of worship. The Obama-Biden administration oversaw a dramatic rise in the number of deportations, exceeding the administrations of both George W. Bush and, perhaps surprisingly, Donald Trump in terms of total deportations.
While vice president, Biden supported bipartisan comprehensive immigration reform, which passed the Senate but not the House in 2013. Nonetheless, the Obama-Biden administration used its executive power to enact a number of reforms, including the creation of the DACA program (providing protection from deportation to undocumented individuals who were brought to the U.S. as children), the DAPA program (for undocumented parents of U.S. citizen or permanent resident children), and the Central American Minors program (allowing Central American parents with legal status in the U.S. to bring their children to the U.S. to live with them). The Obama-Biden administration also worked to address the root causes of migration by, for example, securing an aid package to help Central American countries implement reforms.
The Trump administration took a number of steps to stop or rewind many of these policies, while also reducing legal immigration by, for example, foreign students and skilled workers. A recent Forbes article estimates that, by 2021, Trump will have reduced legal immigration by almost 49% since entering office — and he has done so entirely through executive action and without legislative action. He has, for example, issued proclamations suspending entry of foreign nationals on H-1B and L-1 visas, and on those entering on employment-based immigrant visas. Trump has also attempted to end DACA (an effort that was ultimately unsuccessful due to the Supreme Court's decision in Trump v. NAACP (2020)), rescinded the DAPA program, and focused on family separation, increased home and workplace raids, and restricting access to asylum as key tools for reducing immigration to the United States. Where the Obama-Biden administration used its discretion to focus the country's enforcement resources on threats to national security and public safety, the Trump administration deliberately worked to sow fear in an effort to deter individuals from entering the country.
How does the Biden-Harris administration plan to directly address the Trump administration's immigration policies?
In some ways, the Biden-Harris administration will reverse Trump administration policies by reverting back to Obama-era policies. Biden has pledged, for example, to direct enforcement resources and efforts toward threats to national security and public safety, to end workplace raids, and to end immigration enforcement activities in sensitive locations such as schools and places of worship. Biden also plans to reinstate the Obama-era Task Force on New Americans, which will coordinate federal efforts to provide local support to immigrants, from language learning and workforce training to entrepreneur incubators. Also echoing Obama-era policies, Biden has stated that he will immediately convene a meeting of leaders from Central America and Canada to develop a comprehensive plan to address challenges in the Central American region, and couple this effort with a $4 billion aid package for the region.
Importantly, Biden also emphasizes the need to rebuild trust between the immigrant communities and the federal government. He has proposed working closely with local governments and ending use of Immigration and Nationality Act (INA) section 287(g) agreements (which deputize local law enforcement to perform immigration enforcement functions) in order to, among other things, reverse the chilling effect Trump administration policies have had on reporting domestic violence and public safety threats. Regarding the shift in tone between the Trump and Biden administrations, a recent article in Forbes puts the contrast as follows: "Immigration and Customs Enforcement (ICE) plastered the faces of dark-skinned immigrants on billboards in swing states. Building a wall to keep out foreigners remained one of the federal government's top priorities. That will change in a Biden presidency: The ICE billboards will come down, and construction crews on the border wall will go home."
There are additional and specific ways in which the Biden-Harris administration plans to reverse Trump's immigration policies:
Family Reunification. Biden has announced that he will end policies intended to result in family separation (specifically, the prosecution of parents for minor immigration violations) and will prioritize reunifying children with their families.
Asylum. Biden has pledged to unwind a number of Trump's policies regarding asylum, including Trump's prosecution of asylum seekers for illegal entry, restrictions on access to asylum for members of the LGBTQ community as "members of a particular social group," and efforts to expel to Mexico asylum seekers who have pending cases. Biden also supports restoring asylum eligibility to survivors of domestic violence. Biden has also pledged to end the Trump administration's practice of "metering," or limiting the number of asylum applications reviewed each day in an effort to restrict the number of asylum seekers entering the U.S. Biden also supports ending for-profit detention centers for asylum seekers. Finally, Biden has pledged to increase the number of asylum officers and immigration judges, court staff, and interpreters, while also setting the global refugee admissions limit to 125,000 individuals (which he plans to raise over time). For reference, Trump has set the limit in fiscal year 2021 to 15,000 — which is down from 110,000 in the last year of the Obama administration.
Child Detention. Biden will shift resources away from detaining children and toward community-based case management programs that facilitate social services and school enrollment.
Reverse Enforcement of the Public Charge Rule. Biden has pledged that he will reverse Trump's enforcement of the public charge rule, thereby more broadly allowing immigrants to receive government services such as SNAP benefits and Medicaid without fear of reprisal.
Shift Resources Away from the Wall and Toward "Smart" Enforcement Efforts. Biden has pledged to focus federal resources on "smart border enforcement efforts," including investing in modern cameras, sensors, x-ray machines, and general improved screening infrastructure at ports of entry, rather than the building of a wall.
Reinstate DACA. Biden is expected, upon entering office, to immediately issue an executive order that would officially reinstate the DACA program. Biden also plans to make federal student aid available to DACA recipients.
Rescind the Travel and Refugee Bans (aka the "Muslim bans"). Upon entering office, Biden is expected to immediately issue an executive order that would rescind these bans, which restricted travel from Iran, Libya, Somalia, Syria, Yemen, North Korea, and Venezuela.
Immediately Review Temporary Protected Status (TPS). Biden has pledged to review TPS to ensure that those threatened by violence or disaster in their home countries are not returned there and have access to protection in the U.S.
Increase Training and Oversight Over ICE and CBP. Biden has pledged to increase training, transparency, and oversight at U.S. Customs and Border Protection (CBP) and U.S. Immigration and Customs Enforcement (ICE), and to involve the Senate in confirmation of individuals leading those agencies in particular.
Parole Deported Veterans. Biden will create a parole process in order to reunite with their families those veterans who were deported under the Trump administration.
Streamline the Naturalization Process. Biden will reduce fees and improve processing times in an effort to reduce the green card application backlog.
How does the Biden-Harris administration plan to move beyond reversing Trump's policies and implement new improvements to the immigration system?
Biden has proposed a number of legislative changes as part of his comprehensive immigration reform program, which he has pledged to send to Congress on his first day in office. If the Biden-Harris administration were to face a divided Congress, we may see the new administration borrow a page from the Obama administration (and the Trump administration) and pursue some of these proposals unilaterally by executive order. While Biden may well face a divided Congress, the high degree of public support for his proposed immigration platform may enable and encourage him to pursue them aggressively nonetheless. As highlighted by recent polls conducted by Gallup and the Pew Research Center, "Biden is assuming office at a time when the public has never been more sympathetic to the pro-immigrant cause." (Read more about public support for Biden's immigration platform here).
Biden has proposed to pursue, through legislation, the following:
Create a Path to Citizenship for Undocumented Individuals. Biden supports a clear path to legal status and citizenship for the estimated 11 million undocumented individuals who reside in the U.S. These individuals would be required to register with the government, be up-to-date on their taxes, and pass a background check.
Provide Increased Flexibility and Safeguards to Seasonal Workers in Select Industries. Biden supports allowing seasonal workers in select industries to move between employers while protecting these workers' right to join a union. He also supports providing a path to legalization and citizenship for agricultural workers based on prior work history in the United States.
Expand the Number of Visas for Skilled, Temporary Workers after Implementation of a Wage-Based Allocation Process. Biden supports the establishment of a wage-based process for allocating visas to skilled, temporary workers. After implementation of this process, he would support expanding the number of visas available and eliminating the per-country limits on employment-based visas.
Supporting Family-Based Immigration. Biden proposes that approved applicants for a family-based green card receive a temporary, non-immigrant visa until the green card is processed. He also supports legislation that would characterise the spouses and children of legal permanent residents as "immediate relatives," thus making them exempt from caps.
Improve the Employment-Based Green Card Program. Specifically, Biden proposes increasing the current cap of 140,000 employment-based visas while implementing a mechanism that would reduce the number of visas available during times of high domestic unemployment. Biden has also proposed that foreign graduates of a domestic doctoral program receive a green card with their degree, and that graduates of PhD programs in STEM fields (science, technology, engineering, and math) be exempt from caps.
Create a New Local Government Visa. Biden supports a new visa category that would allow local government leaders to petition for additional visas in order to support their local economies.
Extend Labor and Employment Protections to Undocumented Immigrants. Biden supports legislation that would extend legal protections to undocumented individuals who experience or report any workplace violation under federal, state, or local labor law.
Expand Visa Availability for Victims of Crime. Biden supports tripling the current cap on U-visas (which are granted to individuals who work with law enforcement to prosecute crimes).
Provide Access to Counsel in Immigration Court. Biden has stated that he will work with civil society organizations to ensure that those in immigration court receive legal representation.
What immigration issues has the Biden-Harris administration left uncertain or unanswered?
There are a number of immigration issues that the Biden-Harris administration will need to resolve. For example, it is unclear how the new administration will address processing of employment authorization documents for H-4 visa holders, or how the administration will respond to Trump's limitation on the period of permissible stay for international students.
It also remains to be seen how quickly the new administration will be able to implement its policies. It is important to remember that, with few exceptions, the Biden-Harris administration will need time to implement any changes. Particularly while the Covid-19 pandemic remains a substantial risk, any modification to travel restrictions will require extensive and thoughtful deliberation. Also, the Trump administration's policies have resulted in huge backlogs at USCIS and the Dept. of State. It will take time to work through these backlogs, regardless of those policies that may eventually be instituted. One thing we do know is that the U.S. immigration is enormous, complex, and bureaucratic — it takes time for even the simplest change to trickle through to the many offices, ports of entry, and consulates that comprise it.
However, we are optimistic that, with time, these changes will encourage the United States to increasingly reflect an openness and even an eagerness to welcome foreign nationals who arrive at its borders, whether they are seeking protection or opportunity, or both.
FREE Visa Resources
Click on the buttons below in order to claim your free Visa Guide (E-1, E-2, TN, EB-5, H-1B, L-1, PERM, NIW, EB-1, O-1, E-3), sign up for our free Webinar, join our Facebook Group, or watch our videos.
Download FREE Visa Guide
Sign Up For Our Webinar
Join Our Facebook Group
Watch Our Videos
Set up a Visa or Green Card Consultation
For a dedicated one-on-one consultation with one of our lawyers, click on the button below to schedule your consultation.
Schedule a consultation
This website and blog constitutes attorney advertising. Do not consider anything in this website or blog legal advice and nothing in this website constitutes an attorney-client relationship being formed. Set up a one-hour consultation with us before acting on anything you read here. Past results are no guarantee of future results and prior results do not imply or predict future results. Each case is different and must be judged on its own merits.