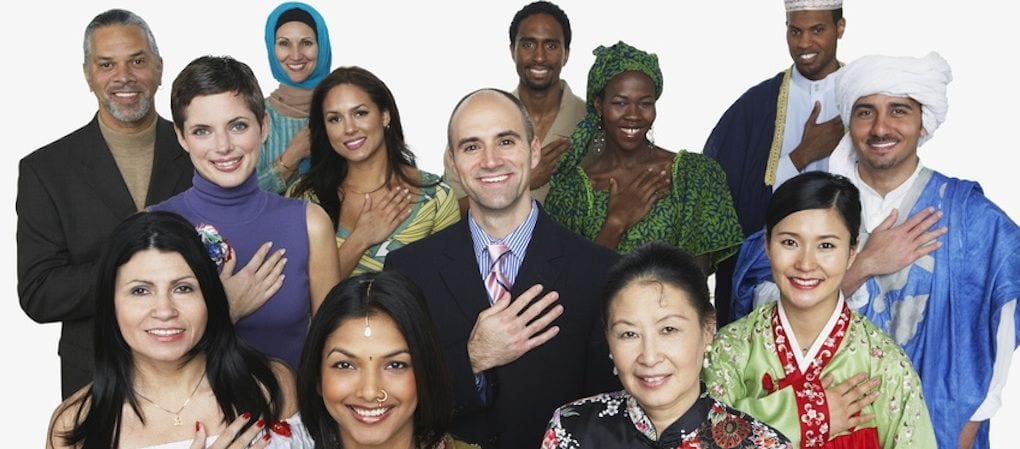 "Crimes of Moral Turpitude" (CMT) is one of the most important legal concepts for anyone who has had run-ins with law enforcement and who wants to apply for a visa, or obtain or keep a green card. A conviction of a CMT can block an application for a visa or green card, and it can even cause someone who already has a U.S. visa or a green card to be deported. Such serious consequences may occur because in order to be successful when applying for a U.S. visa, green card, or citizenship, the applicant must show "good moral character".
What are Crimes of Moral Turpitude?
A CMT is a legal concept in the United States that refers to "an act or behavior that gravely violates the sentiment or accepted standard of the community". The term "moral turpitude" has existed in U.S. immigration law since the beginning of the 19th century. There is no precise definition of the term, but it is accepted that a CMT is an "act of baseness, vileness, or depravity in the private and social duties which a man owes to his fellowmen, or to society in general, contrary to the accepted and customary rule of right and duty between man and man." The person committing the CMT must be shown to have either had an "evil intent" or been acting recklessly. The term is highly subjective, as it requires the immigration officer or judge to determine what should be considered "evil". In a case determining whether a person should obtain a visa or be deported, a crime will most likely be deemed to be a CMT if the immigration officer or judge thinks the crime sounds morally wrong, or perhaps even mean and nasty. Even some minor crimes (e.g., shoplifting) are deemed to be CMTs.
What are some Examples of Crimes of Moral Turpitude?
Crimes of moral turpitude are based on the perpetrator having an evil intent: committing fraud, larceny, and having an intent to harm property or things. Specific examples include: murder, rape, robbery, theft, arson, shoplifting, assault, kidnapping, fraud, embezzlement, burglary, transporting stolen property knowingly, extortion, blackmail, forgery, receiving stolen property knowingly, perjury, willful tax evasion, passing bad checks, bribery, counterfeiting, contributing to the delinquency of a minor, lewdness, or attempts to engage in any of this behavior. CMTs also include any attempts or conspiracies to commit the above crimes.
Conversely, crimes of an administrative or regulatory character are not considered CMTs. These may include drunk driving, disorderly conduct, immigration violations, gambling, alcohol violations, firearms violations, receiving or transporting stolen property without intent, taking another's property without intent to permanently deprive, simple assault, libel, and customs violations. CMTs also exclude crimes committed when the person was under the age of 18, so long as the person was released from jail more than 5 years prior to applying for the immigration benefit.
What happens if you have been convicted of a potential crime of moral turpitude and you want to apply for a visa? What happens if you have been convicted of a crime of moral turpitude and you want to apply for a green card?   
If a person has been arrested or convicted, or has admitted to committing an act that "constitutes the essential elements of a CMT", then he is inadmissible to the United States and will not be granted a visa. The U.S. is generally very strict with criminal records, no matter how minor or how long ago it has been since the crime was committed. Furthermore, U.S. immigration law does not contain concepts of "spent" or "pardoned" convictions, meaning that an applicant must truthfully answer any questions about criminal convictions even if they were spent or pardoned in his country. For citizens of any country who would normally be eligible for the Visa Waiver Program, being convicted or any crimes, having proceedings pending, or even having a previously refused visa would make potential applicants ineligible for the program.
Even if a person already has a visa or green card, he could lose his status by being convicted of a CMT. Further, a noncitizen is deportable if he has been convicted of two or more CMTs. The crimes could have occurred at any time after entry into the U.S. on any visa, or even after adjustment of status. There is no time limit or expiration for when the two crimes are committed to be deemed a CMT for immigration purposes.
What is the Petty Offense exception? 
Even if a CMT has been committed, an immigrant may still be eligible for a visa if the CMT qualifies as a "petty offense". A CMT is considered a petty offense if both of the following are true: 1) the maximum penalty possible does not exceed imprisonment for one year, and 2) if convicted, the alien is not sentenced to a term of imprisonment exceeding six months, regardless of the amount of time actually served. It should not be automatically assumed that a misdemeanor will likely qualify as a petty offense, but a felony will not. No matter how the crime is classified, all crimes must pass the two-part test described above. To further complicate the matter, State laws vary as to how they classify and assign maximum sentences to crimes.
For example, in Colorado, theft of an item worth less than $500 is a Class 2 misdemeanor, punishable by up to one year in jail. If the applicant were convicted of this offense and only had to pay a fine, he would meet the petty offense exception. However, if he were sentenced to seven months imprisonment, he would not meet the petty offense exception, even if he only served five months of his sentence.
The petty offense exception applies only to CMTs. Many other offenses, including controlled substance violations, cannot be excused by the petty offense exception. It is also important to note that the petty offense exception can only apply to one offense. If you have committed two or more crimes involving moral turpitude, you will not be able to benefit from the petty offense exception regardless of the maximum sentence and the amount of time served.
In cases involving a foreign conviction, the sentence imposed by the foreign jurisdiction does not govern. Rather, U.S. standards govern in determining whether the offense meets the petty offense exception.  Specifically, the foreign offense is examined in light of the maximum punishment imposable for an equivalent crime according to the U.S. Code or, if there is no federal counterpart, a comparable offense in the District of Columbia Code.
Could I be deported for Shoplifting?  Will shoplifting impact my Green Card application?
Almost all shoplifting convictions will be classified as a CMT under immigration laws. A conviction or admission involving shoplifting can make you inadmissible to the U.S., which also plays a role when applying for a visa, adjustment of status, or a change of nonimmigrant status. You may qualify for an exception to inadmissibility if you were under the age of 18 at the time of the crime, or you meet the petty offense exception. Otherwise, you will face removal or deportation.
If you are in the United States on a visa or are a legal permanent resident and you are worried about a CMT, it is vital to contact a qualified immigration lawyer immediately to discuss your options.
FREE Visa Resources
Click on the buttons below in order to claim your free Visa Guide (E-1, E-2, TN, EB-5, H-1B, L-1, PERM, NIW, EB-1, O-1, E-3), sign up for our free Webinar, join our Facebook Group, or watch our videos.
Download FREE Visa Guide
Sign Up For Our Webinar
Join Our Facebook Group
Watch Our Videos
Set up a Visa or Green Card Consultation
For a dedicated one-on-one consultation with one of our lawyers, click on the button below to schedule your consultation.
Schedule a consultation
This website and blog constitutes attorney advertising. Do not consider anything in this website or blog legal advice and nothing in this website constitutes an attorney-client relationship being formed. Set up a one-hour consultation with us before acting on anything you read here. Past results are no guarantee of future results and prior results do not imply or predict future results. Each case is different and must be judged on its own merits.