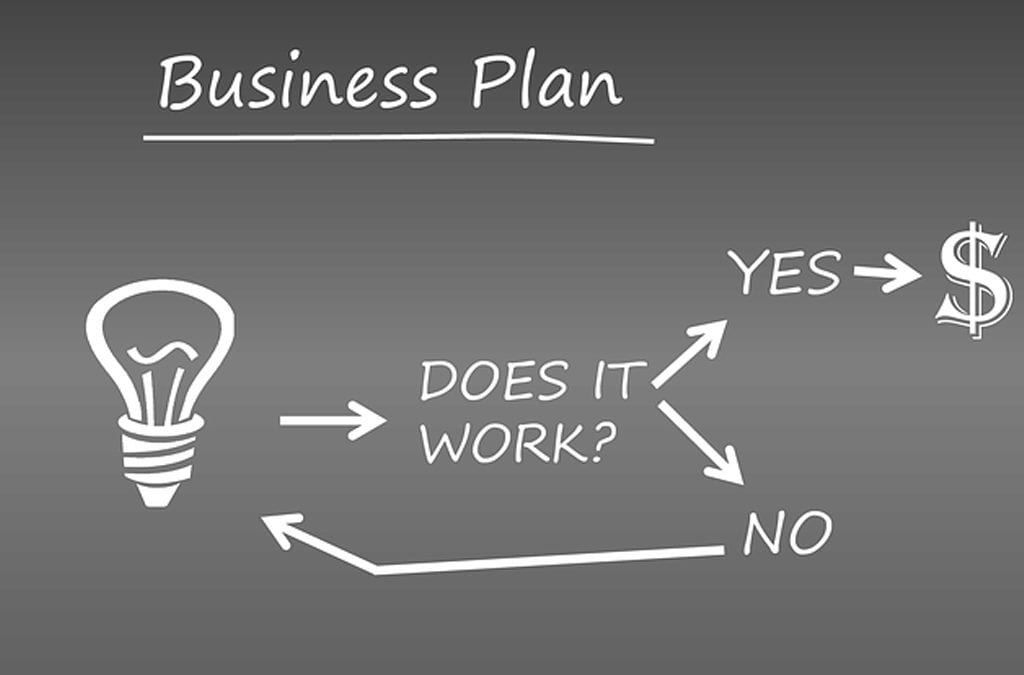 The E-2 visa can be granted to certain foreign nationals who want to invest in and start a business in the US that would hire US workers. For most applications, a business plan is required to illustrate key aspects of the E-2 company, including what the business is going to do, how it is going to do it, and when it will accomplish its goals. While developing a business plan may seem like an intimidating idea for most people, it is a crucial step to assembling a strong E-2 application. Also, a business plan is the best method for cultivating your business idea and developing a deep understanding of what your business is and how it will grow. E-2 visas are often granted or denied based on the quality of your business plan, as many reviewing officers (and especially USCIS) examine the plan to determine whether your business is viable and whether you are serious about running it.  A business plan is also required for an L-1 Visa.  This post describes some of the key sections of an E-2 or L-1 compliant business plan.
To find out more about an E-2 visa click here.
To find out more about an L-1 visa click here.
Description of the Business & Executive Summary
A strong business plan should contain an executive summary which introduces the company, its key products and/or services, and the target market for the company's products or services. The details of the company, such as where and when it was founded, should be included here, as well as the highlights of the company's key projected metrics. For E-2 purposes, it is important to focus on data points that prove your company will qualify for the visa, such as how much money it makes and how many employees it will hire (the company should make enough to hire at least three to five employees in a five-year period).
The Executive Summary provides the examiner with a snapshot of your company, and if done properly, will emphasize why you and your company qualifies for the E-2 visa.  It is an essential part of the plan and it will be the first (and in some cases the only) thing the examiner reviews.
Market Analysis
An E-2 or L-1 compliant business plan should contain a detailed market analysis that studies the conditions of the local market in which your company will compete, identify your company's competitors, and provide an explanation as to why your company will successfully compete in the local market. As the data cited in the market analysis section often forms the foundations for your financial projections, it is crucial that you thoroughly develop this section, identifying competitors by name, comparing the relative strengths and weaknesses and comparing the products and business models. This demonstrates to a reviewing officer that you understand the market that you will be competing in, as well as provides an opportunity for you to further develop an understanding for your company and the marketplace in which it will operate.  The market analysis section should also contain a detailed analysis on your target market and prospective customers or clients. The key is providing as much relevant detail as possible.
Execution & Personnel Plan
Each plan should include a comprehensive marketing plan that describes how the company will make itself known to its target market, and how it intends to engage this market to purchase its products and services. The marketing plan can include standard methods of marketing such as print advertisements commercials, as well as online marketing and the use of a website. The important thing is that each marketing plan should be tailored to your specific business. If your consulting agency does not use ads to get clients, then it is important to describe how your company secures customers (through networking or referrals, for example).
A crucial part of an E-2 or L-1 compliant business plan is a comprehensive hiring plan for the next five years of the E-2 company's operations. The E-2 visa requires that the company hire US workers and provides for more than just a living for the treaty investor and his/her family. The plan should include a description of each position the company intends to employ, how many employees the company intends to hire, and when they intend to hire them. While there is no exact number of how many employees the E-2 company must hire (unlike the EB5 visa), we recommend that the Company hire no fewer than three, and strive to hire at least three by the company's third year of operation.
The Financial Plan
The company's financial plan contains the business's projected financial statements as well as an explanation that provides a basis for the assumptions and figures in the statements. A company's financial statements consist of a balance sheet, the profit and loss statement, and a cash flow statement. These statements quantify the company's history (or in this case, the company's future) in monetary terms. They provide information that can be useful in making a determination regarding the company's financial health and future, and are the primary means through which financial information is communicated to the reviewing officer. It is absolutely crucial that the business plan contain a credible (one that is well thought out and believable) financial plan, as the plan's strength depends on realistic fiscal plan. Again, the key is providing as much detail as possible as to how the financial plan was developed. This helps to strengthen the plan and also helps an examiner to better understand your business.
Developing a good business plan takes a particular expertise and you should hire a qualified professional to develop your plan. This is particularly the case if you are seeking bank financing and/or applying for an immigration petition.
At Scott Legal, P.C., has developed hundreds of business plans for various types of businesses.
FREE Visa Resources
Click on the buttons below in order to claim your free Visa Guide (E-1, E-2, TN, EB-5, H-1B, L-1, PERM, NIW, EB-1, O-1, E-3), sign up for our free Webinar, join our Facebook Group, or watch our videos.
Download FREE Visa Guide
Sign Up For Our Webinar
Join Our Facebook Group
Watch Our Videos
Set up a Visa or Green Card Consultation
For a dedicated one-on-one consultation with one of our lawyers, click on the button below to schedule your consultation.
Schedule a consultation
This website and blog constitutes attorney advertising. Do not consider anything in this website or blog legal advice and nothing in this website constitutes an attorney-client relationship being formed. Set up a one-hour consultation with us before acting on anything you read here. Past results are no guarantee of future results and prior results do not imply or predict future results. Each case is different and must be judged on its own merits.