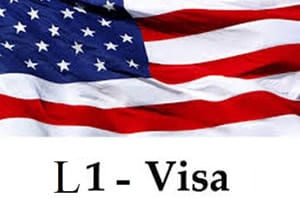 The L-1 visa is used by U.S. employers to transfer employees from a company abroad to the U.S. The company abroad must have a qualifying relationship with the U.S. company (parent, branch subsidiary or affiliate). The employee being transferred must have worked for the company abroad for at least one year out of the past three years in a managerial, executive or specialized knowledge role. The L-1A visa is used for managers and executives and the L-1B visa is used for specialized knowledge workers.
The results of the U.S. election show that Joe Biden and Kamala Harris will be the next President and Vice President of the United States.  Many clients are wondering whether the change in administration will impact L-1 visas. Although the Biden/Harris administration has not made any specific proposals on L-1 visas, we have described some potential impacts below.
Current Ban on Issuance of New L-1 Visas (Presidential Proclamation 10052)
On June 22, 2020, the issuance of Presidential Proclamation 10052 suspended the entry of people in several visa categories, including L-1s & accompanying dependents. The reasoning provided by the Trump administration was that it was necessary to protect the U.S. labor market in a time of high unemployment due to COVID-19. Since this proclamation was passed several exceptions have been added to allow certain people to obtain L-1 visas if they can show it is in the national interest of the United States to grant these visas. Additionally, litigation in the case National Association of Manufacturers v. Department of Homeland Security (NAM) resulted in a preliminary injunction which prevents the government from enforcing section 2 of Presidential Proclamation (PP) 10052 against plaintiffs in the lawsuit and members of the plaintiff associations. Plaintiffs in this lawsuit included the National Association of Manufacturers, the U.S. Chamber of Commerce, the National Retail Federation, TechNet, and Intrax, Inc.
This proclamation is set to expire December 31, 2020 but could be extended. If it is extended, Joe Biden could rescind the Executive Order unilaterally once he is inaugurated on January 20, 2021. The decision to do so may depend on the current state of U.S. unemployment & discussions with business leaders and industry organizations to determine whether a suspension of these visa categories is helpful or detrimental to the U.S. labor market.
Change in L-1 eligibility criteria
The Department of Homeland Security has proposed a plan to change the L-1 eligibility criteria. The proposal includes plans to redefine specialized knowledge for L-1B visas, change the definition of employer/employee relationships, restrict offsite placement of L-1 employees & implement wage requirements. This rule was initially proposed for publication in September 2020 but was then moved to a long-term action list, meaning this regulation will likely not be published during the remaining days of the Trump administration.
Joe Biden's immigration platform calls for working with Congress to reform temporary visas and establish a wage-based allocation process. His platform does not specifically mention L-1 visas. However, in crafting any new regulations a Biden administration is likely to take a different approach than the Trump administration, which has openly sought to restrict all types of legal immigration despite numerous studies demonstrating the value of the immigrants to the U.S. labor market.
Will the change in Government impact L visa approvals? Will L-1 visas be easier to get? 
Initial denial rates for L-1s increased by 32% between FY 2018 and Q1-Q3 of FY 2019. Additionally, in FY 2019, Requests for Evidence were issued for more than 50% of L-1 petitions. Denial rates for L-1s were on the rise prior to the Trump administration taking office and have risen significantly in the past few years. Policy changes under the Trump administration, such as the lack of deference granted to prior approvals, have likely impacted the denial rates and led to larger number of RFEs being issued for L-1 applications. Under a Biden administration, USCIS policies may shift away from the Trump administration's focus on restricting all immigration. Potential changes such as reinstating the memo on deference would allow immigration officers to defer to the decisions of past officers when reviewing L-1 renewal applications. Despite the possibility for changes, there is unlikely to be a fast or drastic shift in the way L-1 are adjudicated.
This website and blog constitutes attorney advertising. Do not consider anything in this website or blog legal advice and nothing in this website constitutes an attorney-client relationship being formed. Set up a one-hour consultation with us before acting on anything you read here. Past results are no guarantee of future results and prior results do not imply or predict future results. Each case is different and must be judged on its own merits.