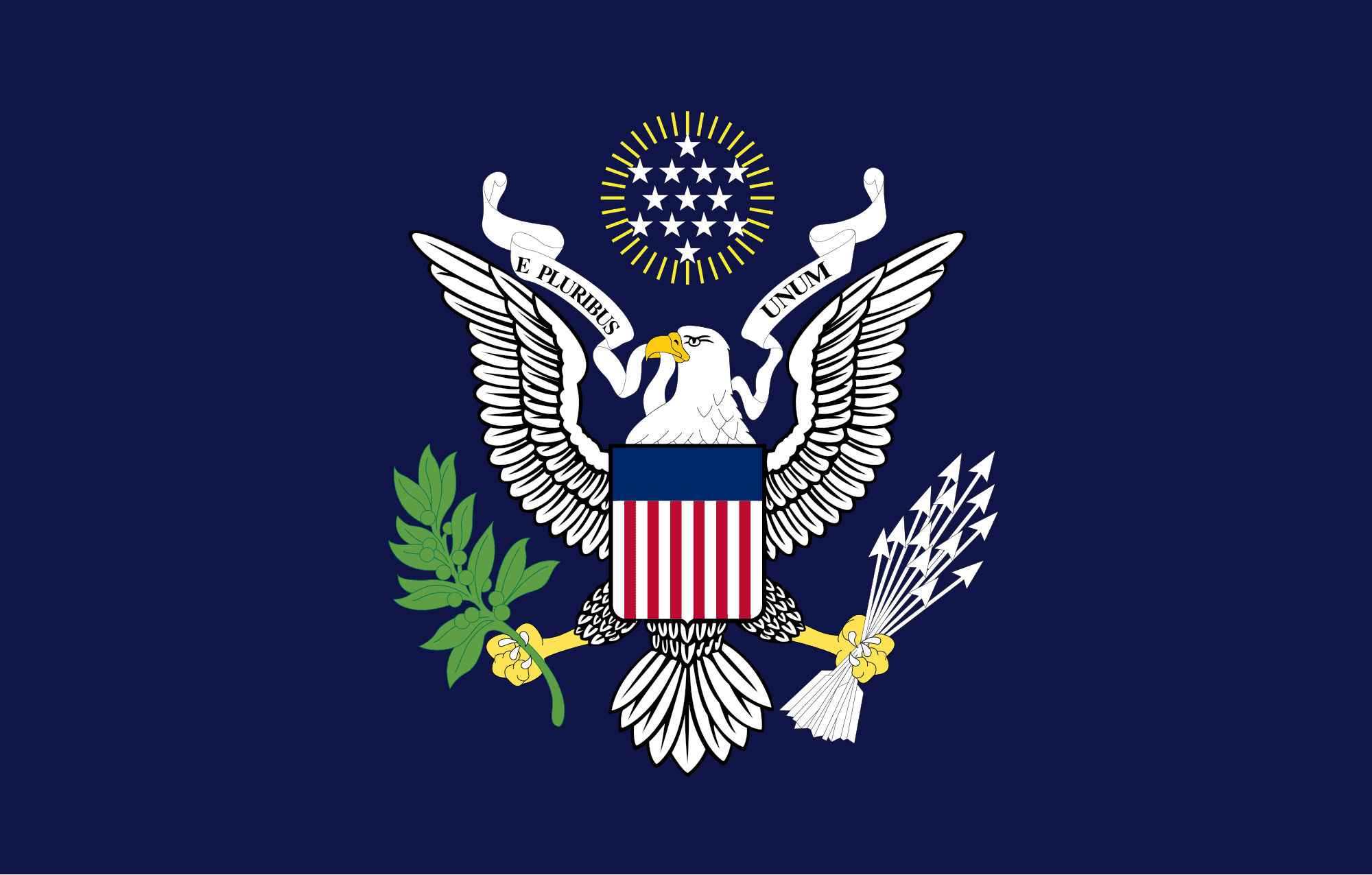 On November 7, 2020, Joseph R. Biden Jr. became the President-elect of the United States & Kamala Harris became the United States Vice President-elect. For the past four years President Trump's administration has made a series of drastic changes to immigration policy through Executive Orders, changes to internal policy memos & procedures and regulatory reform. Below we have described some of the changes we have seen under the Trump administration and the possible impacts of a Biden/Harris administration on those changes.
Presidential Proclamation 9645 (The Muslim Ban)
On January 27, 2017, President Trump signed an Executive Order that prohibited refugees from entering the country for 120 days, indefinitely suspended the entry of Syrian refugees and banned people from Iraq, Iran, Libya, Somalia, Sudan, Syria, and Yemen (seven predominantly Muslim countries) from entering the U.S. for 90 days. This ban was blocked in several courts and heavily litigated, although the third version of the Executive Order was ultimately upheld by the Supreme Court in June 2018. The ban that went into effect impacts nationals of Iran, Libya, North Korea, Somalia, Syria, Venezuela and Yemen by suspending issuance of most nonimmigrant and immigrant visas for nationals of these countries. A chart summarizing the impacts to each country can be found here.
President-elect Biden has stated that he would end the Muslim ban on day one of his presidency. Since this ban was put in place through an Executive Order, President-elect Biden would have the ability to unilaterally revoke the Executive Order once he is inaugurated.
"Remain in Mexico" Program
This program (called the Migrant Protection Protocols (MPP) or "Remain in Mexico" program) was implemented by the Trump administration on January 25, 2019 and allows border officials to send non-Mexican asylum seekers back to Mexico while they wait for their asylum claim to be heard in a U.S. immigration court. This change was the result of an internal policy change rather than any change in U.S. immigration laws. This program has been criticized by multiple human rights groups & immigration advocates due to the serious dangers faced by asylum seekers as well as the ways in which this program limits access to legal representation, which is essential for most asylum seekers to make an effective case for asylum. Critics state that this program also violates U.S. asylum law, due process and international legal obligations. Under this program, asylum seekers are at risk of being kidnapped by criminal organizations operating in Mexico and there are also serious health risks due to COVID-19, as asylum seekers attend hearings in crowded camps and shelters where they are unable to social distance.
President-elect Biden has stated that he will seek to end the Remain in Mexico program. The program is also being challenged in the Supreme Court. Ending this program would allow asylum seekers to pursue their asylum cases from within the United States.
DACA Program
DACA, or Deferred Action for Childhood Arrivals is a program that was put into place through an executive order signed by former President Obama on June 15, 2012. This program allowed some individuals who came to the U.S. before their 16th birthday, and who were born after June 15, 1981 to apply for work authorization and not be deportable for the duration of the grant. There are a number of other criteria necessary to qualify for DACA, and if eligible, work authorization was granted in two-year renewable increments. On September 5, 2017, The Trump Administration announced the end of the Deferred Action for Childhood Arrival ("DACA") program. The U.S. Supreme Court ruled on June 18, 2020 that the Trump Administration failed to provide an adequate justification for terminating the Deferred Action For Childhood Arrivals (DACA) program. This decision means that the DACA program will remain in place for the time being.  However, since the Supreme Court's decision, USCIS and the Trump Administration have refused to process any new DACA applications. Due to a federal court order USCIS is accepting requests to renew DACA but will not accept initial applications.
During his time as Vice President, Joe Biden worked with the Obama administration to implement DACA and he has committed to reinstating the DACA program. Given the court decisions preventing the Trump administration from terminating DACA, this program can be reinstated quickly.
Public Charge Rule (Wealth Test)
The Trump administration implemented a regulation with a new interpretation of what causes someone to be inadmissible to the U.S. on public charge grounds. This new regulation has frequently been referred to as the "wealth test." The rule changed the definitions of the terms "public charge" and "public benefit" and also makes certain nonimmigrant aliens in the United States who have received certain public benefits above the designated threshold ineligible for change of status and extension of stay in certain circumstances.
Additionally, the rule changed the public charge analysis by adding heavily weighted positive and negative factors meant to assist immigration officers with making a public charge determination based on the totality of the circumstances. The rule has been criticized by immigrant rights advocates as an attempt to primarily block family-based immigration by non-white immigrants.
This regulation has been heavily litigated and several nationwide injunctions from various courts blocked its implementation, including one case that blocked its planned initial implementation on October 15, 2019 until February 24, 2020. On November 2, 2020, the public charge rule was blocked by U.S. District Court for the Northern District of Illinois, however on November 3, 2020, the U.S. Court of Appeals for the Seventh Circuit issued an administrative stay of this order, meaning that as of the date of this post (November 9, 2020) the public charge rule is in effect.
President-elect Biden has stated that he will seek to reverse the public charge rule. Since this new rule was written into the regulations, it is harder to reverse than an Executive Order. His administration could stop defending the rule in the various court cases where challenges are pending and tell the courts the executive branch is no longer defending the rule's legality. He could also modify or reverse the regulation by issuing a new regulation. However, issuing new regulations takes time, as the regulations must go through procedures dictated by the Administrative Procedure Act.
Changes to the H-1B Eligibility Criteria & Changes to Prevailing Wage Levels
On October 8, 2020, the Department of Homeland Security (DHS) published a regulation meant to restrict who is eligible for an H-1B and add obligations for H-1B employers. The regulation is planned to take effect 60 days after the initial publication, meaning it will take effect on December 7, 2020. DHS has argued that it is justified in fast-tracking this regulation due to COVID. Although the public can provide feedback on the rule during the 60-day period, DHS will not consider the feedback before the rule goes into effect.
On the same day, the Department of Labor published a regulation that took immediate effect which drastically altered the way that prevailing wages are calculated for the H-1B program. The public was not given an opportunity to comment on this rule before it took effect.
The immigration platform of President-elect Biden does not specifically mention H-1Bs, however it does state that he would like to work with Congress to reform the temporary visa system through legislation. Given the other priorities in the Biden/Harris administration, it is possible that these regulations will remain untouched by the administration for now. However, there are also pending court cases challenging these new rules and a Biden/Harris administration could choose not to defend the legality of the rules.
This website and blog constitutes attorney advertising. Do not consider anything in this website or blog legal advice and nothing in this website constitutes an attorney-client relationship being formed. Set up a one-hour consultation with us before acting on anything you read here. Past results are no guarantee of future results and prior results do not imply or predict future results. Each case is different and must be judged on its own merits.