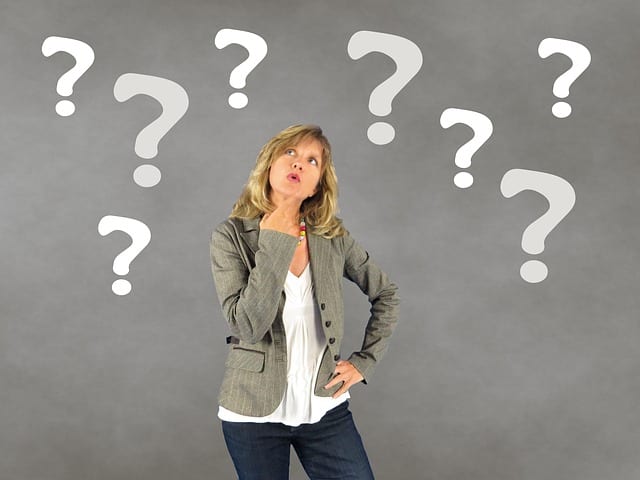 When an applicant submits an immigration petition to the U.S. government there are a number of different possible outcomes.  The best outcome is, of course, an approval but there are other possibilities.  The possibilities depend on a number of factors including whether you are applying for an immigration benefit at a consulate or through USCIS and are described below.
Our clients often ask the following; What are the possible government responses to my immigration petition?  What is an RFE? What is a NOID? What happens if my petition gets denied?  The blog post answers all of these questions.
Rejection of Petition
A petition can be returned to sender prior to adjudication if it is missing a fundamental piece of information or if it is filed in the wrong service center.  For example, when filing with USCIS, if you do not include the correct payment or forget to sign the petition, it will be returned to you.  Some consulates will also reject a petition if you do not follow the prescribed format for submission of the documentation.  For example, when applying for an E-2 visa, Consulates often require documentation to be submitted in a particular format and will reject the filing if the submission does not follow that format.  This type of rejection means that your petition has not been adjudicated and you are in the same spot that you were in before filing. As such, you can refile your petition after you remedy whatever issue existed.
Request for Evidence (RFE) – What is an RFE?
RFE stands for Request for Evidence and can be issued by USCIS or a Consulate (a consulate will not often call the request an RFE but it is in essence the same thing). An RFE is sometimes issued after an Immigration Officer initially reviews an application and determines there is insufficient evidence or other issues that may preclude the approval of an application.
Officers are also human and thus imperfect; therefore, in spite of our best efforts, an RFE is sometimes issued that misinterprets the law or asks for evidence that is not required or has previously been submitted.   Many times though, the officer points out weaker areas of a file and asks for more documentation.  When filing many of our E-2 Visa and EB-5 applications, we receive requests for evidence related to the legitimacy of the source of funds.
While an RFE is not a denial, it does delay the approval of an application and creates additional work and expense. Therefore, it is important to make every effort possible at the outset to send a clear, thorough, and well-supported application in order to avoid the possible issuance of an RFE.
If an examiner is not satisfied after you have answered an RFE, they can issue a NOID (described below) or deny the petition. In some rare instances, an examiner may issue an additional RFE after the first one has been answered.
Notice of Intent to Deny (NOID) – What is a NOID?
A notice of intent to deny (NOID) is a document issued by USCIS that describes a clear deficiency or deficiencies with your file. While an applicant has the ability to remedy the problem, a NOID is much more difficult to overcome as USCIS is making it clear that they intend to deny the petition. This of course is far worse than an RFE as an RFE just means that the government wants more information.
Denial – What happens if my immigration petition is denied?
A denial is self-explanatory and of course not a desired outcome.  If your case is denied at a consulate, the decision cannot be appealed and the only option you will have is to reapply.  When you attend your interview, you should try to get as much information from the officer regarding the reason for the denial (they will issue a letter but the letter is often vague and will often have a generic reason for the denial). The reason for this is that you can usually reapply and if you know what concern the officer had you can attempt to remedy it.
If your petition is denied by USCIS, it will almost always be after an RFE or a NOID.  If you think the denial was not just, you can appeal the application by filing a Motion to Re-Open.  This usually has to be filed within 30 days and can take months to be adjudicated.  In most cases, the preferred option is just to attempt to remedy any issues and refile the petition.
---
REATED CONTENT:
FREE Visa Resources
Click on the buttons below in order to claim your free Visa Guide (E-1, E-2, TN, EB-5, H1-B, L-1, PERM, NIW, EB-1, O-1, E-3), sign up for our free Webinar, join our Facebook Group, or watch our videos.
Download FREE Visa Guide
Sign Up For Our Webinar
Join Our Facebook Group
Watch Our Videos
Set up a Visa or Green Card Consultation
For a dedicated one-on-one consultation with one of our lawyers, click on the button below to schedule your consultation.
Schedule a consultation
This website and blog constitutes attorney advertising. Do not consider anything in this website or blog legal advice and nothing in this website constitutes an attorney-client relationship being formed. Set up a one-hour consultation with us before acting on anything you read here. Past results are no guarantee of future results and prior results do not imply or predict future results. Each case is different and must be judged on its own merits.