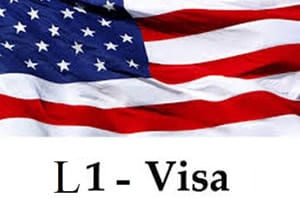 On June 22, 2020, Presidential Proclamation 10052 suspended the entry of people in the following visa categories through December 31, 2020: H-1B, H-2B, J (applying to interns, trainees, teachers, camp counselors, au pairs, or summer work travel programs), L & accompanying dependent visas in those categories. The suspension only applied to people who were outside the U.S. on June 24, 2020 (the effective date of the proclamation) and did not already have a visa or other travel document at the time of the proclamation. Exceptions also apply to anyone who is the spouse or child of a U.S. citizen and to anyone whose entry involves providing temporary services essential to the U.S. food supply chain or anyone whose entry is in the national interest.
This proclamation was set to expire on December 31, 2020, however, on that date, a new Presidential proclamation was issued that extended Proclamation 10052 (and Proclamation 10014) through March 31, 2021.
What does the new proclamation mean for my L-1 application?
The new proclamation means that most applicants will not be able to obtain a new L-1 visa at a U.S. Consulate until after the proclamation expires on March 31, 2021. However, the same exceptions apply, so people who already had L-1 visas prior to the effective date of the previous proclamation are not impacted. Additionally, in July 2020 the Department of State announced that certain L-1 applicants could qualify for a national interest exception to allow them to get an L-1 visa and enter the U.S. even while the proclamation is in place.
Moreover, the preliminary injunction in the federal court case National Association of Manufacturers v. Department of Homeland Security (NAM) prevents the government from enforcing section 2 of Presidential Proclamation (PP) 10052 for plaintiffs in the lawsuit and members of the plaintiff associations. Plaintiffs in this lawsuit include the National Association of Manufacturers, the U.S. Chamber of Commerce, the National Retail Federation, TechNet, and Intrax, Inc. This means that anyone seeking an H-1B, H-2B, J or L who is being sponsored by one of these organizations, or petitioned for by one of these organizations or has a petitioner who is a member of one of the plaintiff organizations is not subject to the entry restrictions. For example, if a U.S. employer is a member of the U.S. Chamber of Commerce (or becomes a member), an L-1 applicant should be able to take proof of the employer's membership in the U.S. Chamber of Commerce to the L-1 interview and may be granted an L-1 visa notwithstanding Presidential Proclamation 10052.
If I am in the U.S. can I apply to change status to L-1 status or apply to extend my L-1 status?
The proclamation only prohibits entering the U.S. on an L-1 visa, which means that if you are in the U.S. in a status that permits you to change your status, such as B-1 or B-2 status, your employer may submit an application to change your status to L-1 status. If you entered the U.S. on ESTA, you are not eligible to change status. If you are currently in the U.S. in L-1 status, your employer may submit an application to extend your status from within the U.S.
In order to change or extend your status, your employer will need to submit Form I-129 to U.S. Citizenship & Immigration Services (USCIS) along with supporting documents showing you meet the L-1 requirements. USCIS will process the L-1 application in 15 calendar days if you pay an extra "premium processing" fee (at the time of writing, the premium processing fee for L-1 visas is $2,500). You should keep in mind that the 15-day clock stops if you receive a Request for Evidence ("RFE"), which typically requires additional time to answer. Once you prepare the RFE response, you must send the answers back to USCIS; they will then take up to another 15 calendar days to give you a response. It is possible to receive another RFE, but at this point your application is usually approved or denied. Filing for a change of status allows you to start working once you get the approval. If you are filing an extension of status, you must file prior to your current status expiring. If you are extending your status with the same employer for the same job, you can continue working for up to 240 days while you wait for USCIS to make a decision on the application.
If I am outside the U.S. and none of the exceptions apply to my case, should I wait to submit my L-1 application until after March 31, 2021?
The first step in an L-1 application is to submit the application to USCIS. Once USCIS has approved the application, the applicant can go to a U.S. Consulate abroad to get the visa stamp. If you do not qualify for an exception to the presidential proclamation, you will not be able to get the L-1 visa stamp until after the proclamation expires on March 31, 2021. However, you may still submit the application to USCIS during this time. If you are applying for a new office L-1, you may want to wait until after March 31, 2021, as you will only be granted an approval for a one year period and it could take weeks or even months to get a visa appointment due to a slowdown in consular processing caused by COVID-19.
This website and blog constitutes attorney advertising. Do not consider anything in this website or blog legal advice and nothing in this website constitutes an attorney-client relationship being formed. Set up a one-hour consultation with us before acting on anything you read here. Past results are no guarantee of future results and prior results do not imply or predict future results. Each case is different and must be judged on its own merits.