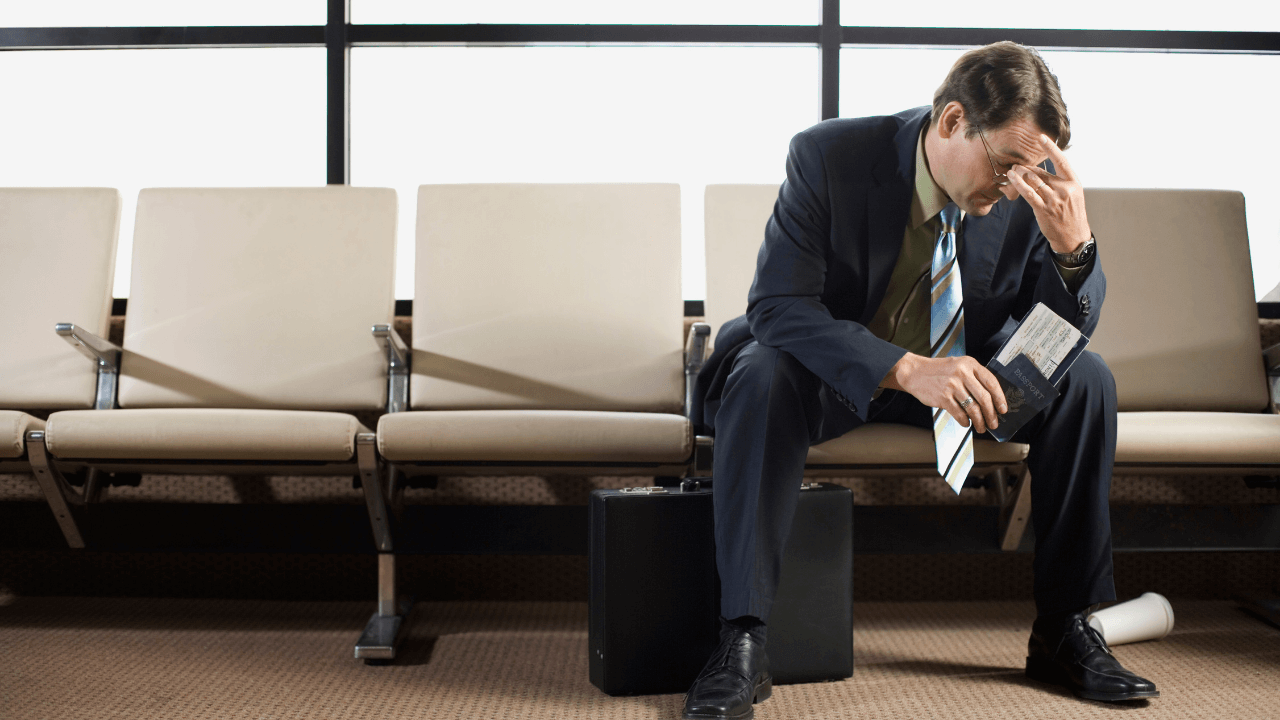 I am a Legal permanent resident applying for relief from deportation, what can I expect at a deportation trial?
An immigration trial is also known as an individual hearing or a merits hearing. At the individual hearing, you will be allowed to explain the circumstances that led to the immigration violation that placed you in proceedings as well as allow you an opportunity to express any remorse for committing the violation as well as the opportunity to convince the judge that you will not reoffend. In all cases requesting relief from deportation, the focus on your case will also depend in part on the documentary evidence you have provided in support of your claim where the judge will want to focus more on issues or facts that are not as strongly supported by the evidence submitted.
In all cases, it is strongly recommended that you hire an experienced immigration attorney as soon as possible to help you in the preparation of your case including the preparation of your application, submission of documentary evidence as well as preparing you to effectively testify in your case. Furthermore, although the immigration judge conducts the hearing, your immigration attorney will also have a significant influence on how the hearing is conducted primarily based on how the attorney prepared the presentation of the case.
The attorney will prepare a strategy based on the facts and supporting evidence available to address the weaker portions of your case to minimize its effects on your case as well as attempting to highlight and emphasize the strengths of your case. An immigration attorney accomplishes this at trial by implementing a combination of legal argument and questions also known as direct examination that will be made to you and any witnesses. Furthermore, the attorney will prepare you to address potential questions made by the judge or the government designed to diminish your claim by helping you better understand potential questions asked at the trial and to answer such questions in a manner that will serve to more support your claim rather than damage your claim. Finally, an attorney works in attempting to keep the hearing as focused as possible on the strengths of your case and from derailing into issues that may confuse the judge and potentially lead to denial of your case.
What can I expect at the individual hearing on my claim for Asylum and related relief?
In an asylum related case, the primary issues that will be addressed at the hearing are any acts of past persecution; likelihood of future persecution; individuals who had persecuted you or will persecute you; whether you can relocate to another part of the country; and in some cases why you filed your asylum application years after entering the United States. Furthermore, the government and judge will be probing for any inconsistencies on the record including statements made at the hearing inconsistent to what you may have said to an immigration officer in the past or to facts and statements made in your application.
As stated, the sooner you can hire an attorney in a deportation proceeding the better because the attorney will be able to prepare your application likely reconciling inconsistencies in your case before submitting the application to the court. In the event you may have made a statement to an immigration officer or in your application that is not consistent with the facts in your case, your attorney will be able to help you explain the nature of the inconsistent statement including explanations that may be based on a language miscommunication which led to a misunderstanding by an immigration officer of facts you were attempting to explain, or may have led to your misunderstanding of a question by an officer that resulted in the inconsistent statement.
Although having an attorney does not guarantee your case will be successful, always keep in mind that the judge and government attorney are not out to serve your best interests. Many judges will not seek clarification of potentially favorable critical factors to your case where the judge allows a government attorney to serve as the guide to your case steering focus away from any favorable factors in your case. Many cases have been lost where the government attorney asks questions derailing your case by asking questions to discredit your explanation of your case or to confuse the judge to the point where the judge finds an easier path to deny rather than to grant a case. Therefore, the help of an attorney is critical. The concept of the attorney is to help you keep the case focused at the hearing and in helping you make the best presentation possible while also mitigating the effect of weaker issues or facts in your case including the effects of past inconsistent statements that may exist on the record while also focusing on the favorable factors in your case.
What can I expect at the individual hearing on my claim for cancellation of removal?
Claims made based cancellation of removal are a balancing of the offense and past bad acts or criminal history against all positive aspects of your life. This means that primary issues to be addressed at an individual hearing based on request for relief based on cancellation of removal will be the number of years you have lived in the United States as a legal permanent resident; your family ties in the United States; your work history; any community involvement and any potential hardship to any family in the United States or to yourself if you are deported. Furthermore, the immigration judge will want to address any criminal history to determine whether you pose a danger to the community and to determine whether you will reoffend.
As previously discussed, the potential focus of the hearing will depend on how strong your documentary evidence is in addressing the primary issues in the case. Remember that the immigration judge and government attorney will also be probing just as in asylum claims for any inconsistencies in testimony with the documentary evidence and facts stated in your application. With respect to past criminal history, the judge will want to review reports of any crimes and will want an explanation by you as to why you committed a crime, the circumstances surrounding the commission of the crime and whether you feel any remorse for the crime committed. The judge will also need to be convinced that you have rehabilitated or can show that you will not commit the crime again in the future. Finally, as stated, an immigration judge will want to know of any positive aspects of your life such as work history, ties to the community, family ties and any other positive facts in your life to weigh against the immigration violation that placed you in proceedings.
Again, an immigration attorney will help you in preparing your testimony as well as preparing your application and presentation of documentary evidence to increase your chances of success in your case. An experienced immigration attorney will also be able to analyze your circumstances and the circumstances of your family member's life to help you focus on circumstances that may help in proving hardship. An attorney will be probing for all financial, physical health, mental health, learning issues and any issues that may debilitate you or a family member in some manner with your deportation. Many times, hardships that are not easily identifiable by a person without immigration experience can easily be identified by an experienced attorney and effectively presented at the hearing increasing the chances of a grant of the application for relief from deportation.
Again, it is not a guarantee that an attorney will win the case, but just as stated in our discussion of a trial in an asylum claim, the attorney serves effectively present your case while also keeping the case focused and not allowing the government attorney to control the case and focus on negative or weaker aspects of your case.
I was placed in proceedings because I was caught possessing marijuana. I obtained my green card from a petition by my US citizen wife and have been told that in these cases I can re-acquire my green card based on a new petition from my wife as a way to defend my case. What should I expect at my hearing?
Like the cancellation case, the immigration judge will weigh whether any positive equities in your life outweigh your past criminal convictions to warrant granting your green card case. Questions will also be asked regarding the circumstances that led to your arrest including what substance you possessed; whether there were any victims harmed by your actions; whether you had completed any treatment; whether you have a history of reoffending; whether you are likely to reoffend.
Again, the importance of an experienced immigration attorney is strongly emphasized. Many times, an attorney can help you in preparing your explanation of the circumstances leading to the offenses in such a manner where an immigration judge may view you as an individual who may have made questionable life decisions in the past, but has recognized the errors made and is now striving to course correct your life in order to avoid making more questionable decisions. Examples of how an attorney can be successful in helping you explain to the judge how you have changed your life is by the attorney helping you demonstrate that there has been a significant period of good behavior since your last offense or by helping you explain how the circumstances that led to the offenses no longer exist and that you are focused on avoiding such circumstances.
Finally, again you want to avoid inconsistencies such as inconsistent statements with your application and documentary evidence. A mere typo or misunderstanding of a question can lead to a fatal result in your case which is why again we emphasize the importance of an attorney to help you with preparing your application and preparing your testimony for the trial.
You can view our discussion on how removal proceedings work here. You can also view a more detailed discussion on potential claims for relief from deportation for legal permanent residents here.
I also have a past intoxicated driving related conviction, will that affect my case?
Possibly yes. A conviction for an intoxicated driving related offense will not disqualify you from any claims for relief from removal, but many cases have been lost where a judge denied a claim for relief based on the belief that the noncitizen will be a danger to the community because the judge is left with the impression that the noncitizen will drink and drive again and possibly kill a United States citizen. Understand that even if these are considered low level convictions, the fact that such an act can lead to a potential victim makes these convictions an issue that are significantly focused on by immigration judges.
At the hearing, an attorney will be able to present argument and elicit answers from you to attempt to convince the judge that you committed a once in a lifetime offense and/or that you have remorse for committing the offense and have demonstrated that you have learned from your mistake and will be able to avoid drinking and driving again. This can be accomplished by the attorney eliciting testimony from you explaining your state of mind when committing your offense and then testimony explaining how your manner of thinking has changed. Furthermore, if there is time, an attorney can help prepare for a presentation of a changed life leading to better decisions by guiding you in making life changing decisions months if not years before a hearing which will serve to impact the judge in such a manner that she is convinced that you your life changing actions demonstrate the necessary good will in avoiding drinking and driving again.
These strategies and more are what an attorney can help you with in preparing for your deportation hearing.
FREE Visa Resources
Click on the buttons below in order to claim your free Visa Guide (E-1, E-2, TN, EB-5, H-1B, L-1, PERM, NIW, EB-1, O-1, E-3), sign up for our free Webinar, join our Facebook Group, or watch our videos.
Download FREE Visa Guide
Sign Up For Our Webinar
Join Our Facebook Group
Watch Our Videos
Set up a Visa or Green Card Consultation
For a dedicated one-on-one consultation with one of our lawyers, click on the button below to schedule your consultation.
Schedule a consultation
This website and blog constitutes attorney advertising. Do not consider anything in this website or blog legal advice and nothing in this website constitutes an attorney-client relationship being formed. Set up a one-hour consultation with us before acting on anything you read here. Past results are no guarantee of future results and prior results do not imply or predict future results. Each case is different and must be judged on its own merits.