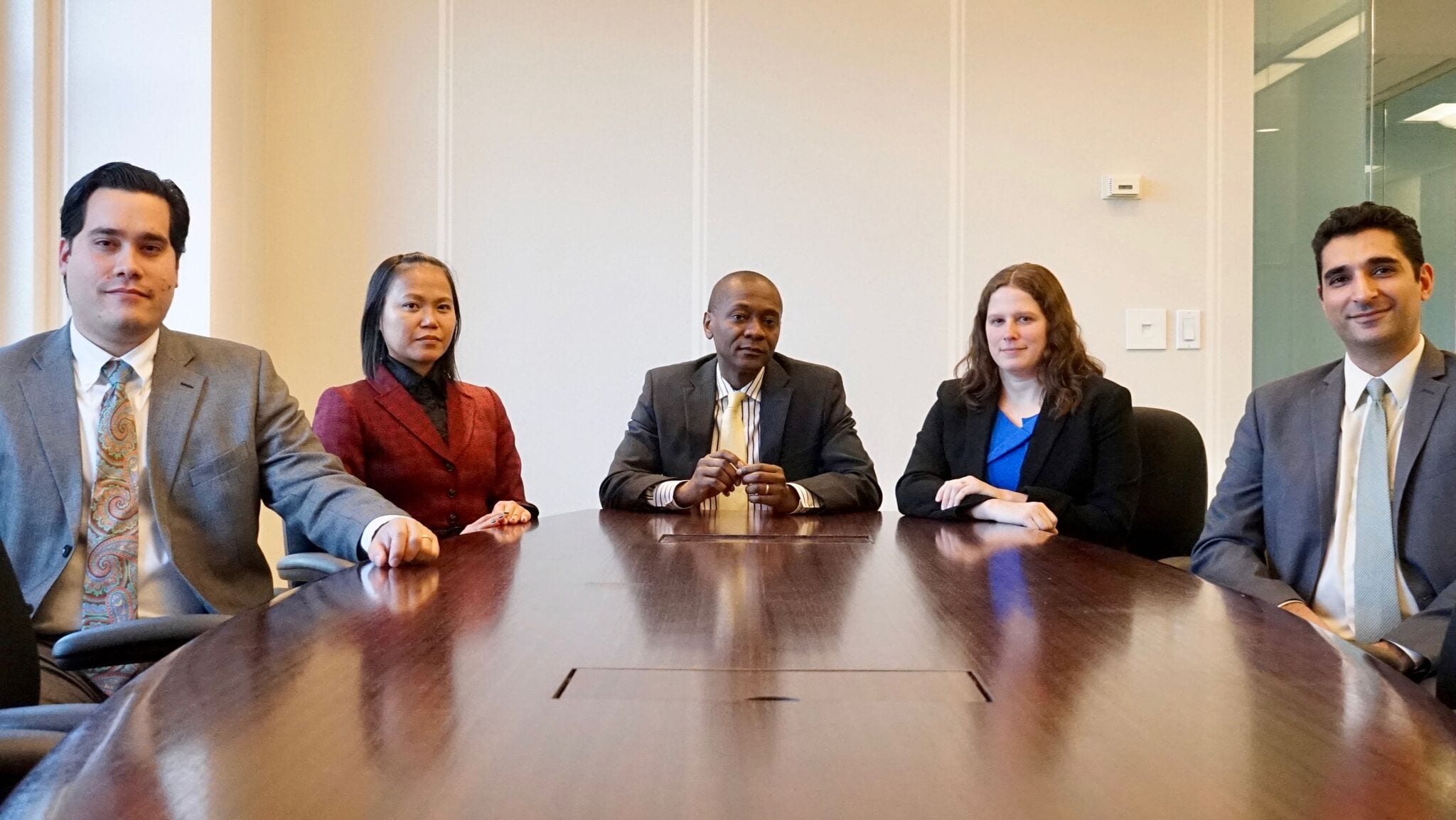 An E-2 visa is a visa that permits a foreign investor to start or purchase a business in the U.S. with a relatively low investment amount. The investor must be a citizen of one of the 80 Treaty countries and must fulfill a number of other requirements. You can find all of the key E-2 Visa requirements by clicking here. You can see our E-2 Visa Brochure that describes our E-2 Visa services and fees by clicking here.
At Scott Legal, we have worked on over 100 E-2 visas for investors from Canada, Mexico, South America, Korea, Japan, Thailand, Bangladesh, the Caribbean, Iran, Georgia, Australia and several countries in Europe. While our investors come from all over the world, many have similar E-2 visa questions. Here are the top 10 E-2 visa questions and answers that we have received from our clients.
1. How low can my E-2 investment amount be? How much do I have to Invest to get an E-2 Visa?
This is likely the number one E-2 Visa question that we receive and we receive this question daily. To obtain an E-2 visa, the investment must be "substantial" in relation to how much it costs to set up the business. If the total amount required to set up a business is low (eg. a service oriented business such as a consulting company) then you may be able to invest as low as $50,000 to obtain an E-2 visa. We have processed several E-2 visas with an investment amount of around $50,000 ($15,000 spent and $35,000 of working capital) but this is considered a very low investment amount so the application would need other strong factors to balance out the low investment amount. Please also note that past results do not predict future outcomes. If the cost to start a business is high (eg. a car manufacturing plant), then an investor would be required to invest hundreds of thousands of dollars to obtain an E-2 visa.
You should also keep in mind that investment amount requirements vary drastically by Consular posts and some posts would not accept an application with an investment amount of $50K. Some raise the bar to as high as $200,000 for any E-2 visa application.
Click here to see an article that further describes the E-2 investment amount requirement.
2. Can I use a home office for an E-2 visa or do I have to rent office space?
While a lease is not a requirement in the E-2 visa Statute, a commercial lease is a very important part of the E-2 visa and we almost always recommend that the investor obtain a commercial lease for office space. Generally speaking, as a rule a home office could jeopardize an application as a Consular officer may question the seriousness of the business. This is especially the case if the application is border-line or if your investment amount is low. The same rule applies to virtual offices. When selecting your office space, you do not need a closed door office but you should sign a lease where you have a fixed desk with enough space to seat all applicants and/or any employees.
3. What can be included in my E-2 investment amount?
You can include any legitimate business expense in your E-2 investment (even for expenses made outside of the U.S.) but some expenses are clearly better than others. Some standard good expenditures include; legal fees, lease payments (you can only include what you have actually paid and not the payments through the term of the lease), equipment, furniture, website set-up, staff, and inventory. You are also permitted to include a small amount of working capital (money in a business bank account) in the investment amount and usually up to $100,000 is acceptable depending on the nature of the business. You may also include the value of any intellectual property as long as you can objectively assign a value to it. Finally, you may also donate property that you had purchased before you started the business as long as you have receipts and proof of payment. Our firm almost never includes travel and/or meal costs as we believe they are largely ignored by the Consulates (and could look like one is reaching for expenses).
4. Do I have to spend money before the E-2 visa gets approved and what happens if the E-2 visa is not approved?
Yes. The E-2 visa is a visa for investors who are at the final stages of starting a business and who are ready to open the doors. While an E-2 investor takes a risk that the E-2 visa may not be approved, this cannot be avoided as the government will not issue a visa to those merely "thinking" about setting up a business. As such, in order to get the visa you must put funds at risk and spend money before you are approved. You will also be required to transfer funds (working capital) to a U.S. bank account. If you are buying a business or signing a lease, you can include a provision that indicates that you are not obligated under the terms of the agreement if the E-2 visa is not approved. If the E-2 visa is denied we always tell our clients to ask the Consular officer for reasons why the visa was not approved. An E-2 visa denial does not prevent the applicant from applying again at a later time once the issues causing the denial have been addressed.
5. Can my spouse work in the U.S. if I get an E-2 Visa? What about my kids?
Yes. Your spouse can work in the U.S. and is permitted to work anywhere or start his/her own business. Children can remain on an E-2 visa until they reach 21 and can go to school but are not permitted to work. To find out more about spousal E-2 visas, click here.
6. How long will it take for my E-2 visa to be processed?
It depends. Most clients take a couple of months to complete our questionnaire. Timing at a U.S. Consulate depends on the Consulate and the time of year. For example, the Consulate in London can take anywhere from one week to 90 days to review a file and call an applicant for an interview. The Consulate in Toronto has wait times down to around 2 weeks for much of the year. The Consulate in Paris usually takes a couple of months to call an applicant for an interview. Each Consulate has a different process and timing really depends on that process and how busy the Consulate is. Keep in mind that the summer is usually the busiest time for most Consulates. Find out more about timing for E-2 visas by clicking here.
7. How long will an E-2 visa be issued for?
An E-2 visa can be issued for up to 5 years but the actual amount of time that it is issued depends on the discretion of the consular officer that adjudicates your petition and the country reciprocity. Each country has a different maximum amount of time that an E-2 visa can be issued for. For example, an E-2 visa can be issued for 5 years for a U.K. or Canadian national but can only be issued for a maximum of 3 months for a national from Iran or Bangladesh. Where an E-2 visa can be issued for a longer period of time, an investor can increase the chance of being granted the maximum amount of time (eg. 5 years) by putting forth a strong application. Regardless of how long the visa is issued for, each time an E-2 applicant enters the U.S. he/she is granted two years in E-2 status. Find out more about how long an E-2 visa can be granted for by clicking here.
8. Does an E-2 Visa lead to a Green Card?
No. An E-2 visa is not a green card and it does not lead to one. Like any other visa though, if you are eligible for a green card based on one of the categories (eg. marriage or EB-5), you are permitted to apply for the green card. You should keep in mind that an E-2 visa is a non-immigrant visa so if you apply for a green card while on an E-2 visa, you may have difficulty reentering the U.S. on your E-2 visa. That being said, many investors use their existing business to apply for an EB-5 green card once they have the $500,000 or $1,000,000 to reinvest in the business. Find our more about E-2 visa transition to green card by clicking here.
9. Can I buy real-estate and apply for an E-2 visa? Does a real-estate investment qualify for an E-2 visa?
No. The E-2 Visa can be obtained by either purchasing an existing business or creating a new business in the United States and the business must be an "active" business. This excludes passive investments like real-estate or owning stock. If the buying and selling of real-estate is a business then you may qualify but you would have to have a large number of properties that you manage (eg. greater than 30).
10. Do I have to hire U.S. workers right away to obtain an E-2 Visa?
No. You will ultimately have to hire U.S. workers but this is not required in year 1 or year 2 (or even year 3) but rather your ultimate plan has to be to hire U.S. workers over time and prior to your next renewal. Most start-up E-2 visas are approved based on the business plan and we rarely see plans that suggest hiring in year one. For more detail on the business plan, click here.
This website and blog constitutes attorney advertising. Do not consider anything in this website or blog legal advice and nothing in this website constitutes an attorney-client relationship being formed. Set up a one-hour consultation with us before acting on anything you read here. Past results are no guarantee of future results and prior results do not imply or predict future results. Each case is different and must be judged on its own merits.