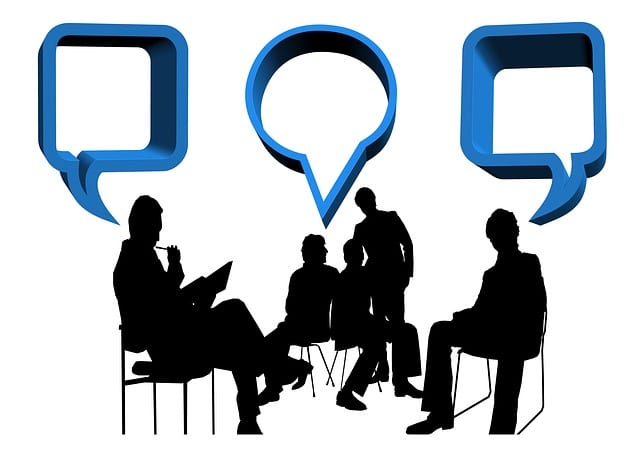 Am I allowed to work while I am in the U.S. on a B visa? What activities are appropriate for a visitor on a B visa? These are common and important questions for people who are thinking of visiting the U.S. before they obtain an employment or investor based visa. Many of our clients who are investigating an E-2 visa visit the U.S. on a B1/B2 visa to explore business possibilities so questions of permitted and prohibited activities regularly come up. It is important to understand the limitations of the B visa and avoid engaging in unauthorized work activities, which could negatively impact your stay in the U.S. and your ability to get a visa in the future.
B-1 visas (temporary business visas) can be obtained at a U.S. Consulate and are often issued as a B1/B2 visa, which allows a foreign national to visit the U.S. for purposes of tourism, vacation or temporary business activities. When you enter the U.S. through the visa waiver program, you also have a B1/B2 visa but you are restricted in terms of the length of stay (up to 3 months) and the inability to change or adjust status in the U.S.. For the purposes of this article though, a B visa is the same as entering through the visa waiver program. To clarify between the different types of B visas, a B-2 visa is a tourist visa. A B-1 visa is appropriate for a business visitor who is coming to the U.S. to engage in temporary business activities.
There is no definitive, bright-line test to determine what is considered unauthorized work activity, but there are immigration cases that provides some guidance as to what business activities are acceptable on a B visa. Any analysis should look at all of the relevant factors related to a visit to the U.S. and a comprehensive review of all factors must be conducted.
When looking at whether activities are permitted or acceptable under a B-1 visa, you should consider the following:
• Is the principal business located abroad? This is just one factor that can be relevant and can be important as there could be a presumption that someone in the U.S. is working if the principal business is located in the U.S. and the main activities of the business are conducted in the U.S..
• Are the profits ultimately received abroad? The reasoning here is similar to above and if the profits are received abroad, this may be one factor to support an argument that a foreign national is visiting the U.S. to conduct permitted activities.
• What is the purpose of the visit? For example, a clear indication to visit family or friends or attend specific business meetings or a conference would suggest that the foreign national is not entering the country to work in the U.S..
• Does the foreign national intend to return to his home country? In order to obtain a B visa, you must provide the consulate with compelling evidence of your ties to your home country. This same evidence can be used to evaluate whether a foreign national is working in the U.S.. The sale of a home abroad or wrapping up affairs in one's home country may suggest that a foreign national is working in the U.S..
• How often and over what period of time has the foreign national been in the U.S.? In one case, a Canadian national who regularly visited the U.S. for years for short durations was ultimately denied entry when he increased the number of times that he visited in a given year and the duration of the stays. There is not any magic number here but many foreign nationals are either warned or denied entry because their visiting pattern (many visits for long periods of time) suggest they are working in the U.S..
• Is the work being performed by the foreign national while in the U.S. secondary or supplemental to work that is being primarily performed in a foreign country? If a foreign company sells computers in their home country and they send a sales person to the U.S. to sell computers and meet with clients, there may be a strong argument that the sales person is working. If the sales person comes to the U.S. to attend meetings or attend a conference, these activities are supplemental to those of the foreign company. In one case, a tailor visited the U.S. and took customer measurements and orders, which were then sent back to Hong Kong where the clothing was produced. The fact that he was only taking measurements was considered supplemental to the company's main activity which was to produce clothes.
The bottom line is that B-1 visitors must be temporary visitors, meaning they live abroad and do not intend to settle permanently in the U.S. and the visitor must also be coming for legitimate reasons related to the business activities that do not involve what is traditionally considered work. The visitor should only plan to stay for as long as necessary to carry out those activities and making frequent visits increases the chance that a border official may question your entry to the U.S..
Some examples of appropriate B-1 business activities include;
• exploring investment opportunities,
• interviewing employees
• volunteering under limited circumstances
• entering into a lease agreement
• attending a meeting,
• attending conference or other business event,
• presenting products at a trade show or expo,
• lecturing at an event,
• performing independent research, and
• meeting with staff
The B-1 visa can also be extremely useful for investors and entrepreneurs. For example, an E-2 investor looking to start a business in the U.S. can engage in a range of activities, such as opening a bank account, scouting office locations, signing leases, and attending business meetings with their lawyers or potential clients. Although it can be difficult to determine exactly what is permitted, B-1 visitors should examine the totality of their activities. In most cases, any one factor will not be enough to conclude whether someone is working or not. (unless of course that person is obviously working ). If your ultimate goal is to work in the U.S., the B-1 visa can provide an avenue through which to explore business opportunities, but in the long-term you should apply for a visa that will allow you to work in the U.S., such as an E, H or L visa.
FREE Visa Resources
Click on the buttons below in order to claim your free Visa Guide (E-1, E-2, TN, EB-5, H-1B, L-1, PERM, NIW, EB-1, O-1, E-3), sign up for our free Webinar, join our Facebook Group, or watch our videos.
Download FREE Visa Guide
Sign Up For Our Webinar
Join Our Facebook Group
Watch Our Videos
Set up a Visa or Green Card Consultation
For a dedicated one-on-one consultation with one of our lawyers, click on the button below to schedule your consultation.
Schedule a consultation
This website and blog constitutes attorney advertising. Do not consider anything in this website or blog legal advice and nothing in this website constitutes an attorney-client relationship being formed. Set up a one-hour consultation with us before acting on anything you read here. Past results are no guarantee of future results and prior results do not imply or predict future results. Each case is different and must be judged on its own merits.