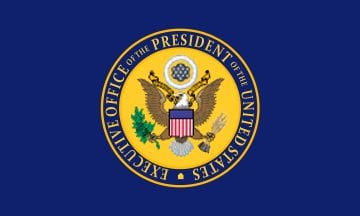 In short, yes, you can sue the government if your petition has been denied. Not only that, at a time when the government is denying or delaying decisions at a record frequency, a lawsuit might be your most promising option for success after filing an unsuccessful petition.
Are all denials good candidates for a lawsuit? What are examples of strong cases to sue the government on?
Some cases are better candidates for suing the government, and you should speak with a qualified immigration lawyer to assess the strength of your case if you are considering suing the government.
A few examples of good cases are the following:
Cases in which the government incorrectly cited the law, regulations, or government guidance
Cases in which the government changed the facts without reason, such as redefining your business or the position you are offering
Cases in which the government, without evidence, concluded that there is not sufficient work for the worker
On the other hand, some cases that seem like strong candidates for litigation are actually not. Again, it is important that you speak with a qualified immigration lawyer to assess the strength of your case before suing.
I'm not certain I want to sue the government. What other options are available to me?
Re-file the application. The petitioner whose application was denied can typically re-file their application. However, in some cases re-filing is not an option (such as when the beneficiary is in the U.S. and his/her nonimmigrant status has expired).
Appeal to the Administrative Appeals Office. Alternatively, a petitioner whose application is denied can typically appeal to the Administrative Appeals Office (AAO). The AAO is housed within USCIS and conducts administrative review of appeals of unfavorable decisions. Unfortunately, the success rate with the AAO tends to be low. In 2019, for example, out of 1,395 H-1B appeals, 1,068 were dismissed, 199 were sustained, and 128 were remanded. Also, the AAO process can take months, and the beneficiary risks accruing unlawful presence during that time if he/she stays in the U.S. while the appeal is pending.
If you prefer to fight the denial and do not want to appeal to the AAO, you have the option to sue the government in federal district court.
Will the government retaliate against me if I sue them?
This is a common concern for those thinking about suing the government. Our firm (which has former government lawyers on staff) has never seen any evidence suggesting that the government retaliates against petitioners who sue the government. There are a few reasons for this. First, the government is prohibited from retaliating. Second, there is little incentive for the government to retaliate. In fact, by suing, the petitioner shows the government that 1) they are someone who the government must take seriously and 2) the next time the petitioner files a petition it should be considered fairly and appropriately.
What are the disadvantages of suing the government?
There are some disadvantages to suing the government. Most notably, it can be more costly and time consuming than appealing through the AAO. That being said, it is frequently surprising how quickly these lawsuits reach a resolution, whether through a judge's decision or through settlement with the government. There is also typically little or no discovery, and no depositions. You might also be surprised by how affordable litigation is.
Finally, unlike with the AAO, suing in district court does provide the option of seeking an injunction that would prevent the beneficiary from accumulating unlawful presence during the lawsuit.
What are the benefits of suing the government?
There are a number of potential benefits to suing the government:
Your case will be reviewed by a federal judge who does not work for USCIS or the executive branch of government, and who is expected to view your case objectively.
By not suing, the government's denial may become precedent, potentially making it more difficult for your company to receive an approval of the same petition the next time around.
In some cases, suing in district court is the only option a petitioner has to receive a fair and timely decision from the government.
Finally, remember that the case is in your hands. If you decide not to move forward at any point, you can withdraw the case.
Should I work with a lawyer if I decide to sue the government?
Yes. It is critical that a lawyer not only assist with navigating federal court litigation, but also that they assess whether your case is a good one to sue on. There are many cases that seem like good candidates but are actually not. We can help you make that determination.
My case has not been denied, but has been delayed for a long time. What are my options in this case? There are options to sue the government in order to force it to act, such as through a mandamus action. See our post on this topic here.
FREE Visa Resources
Click on the buttons below in order to claim your free Visa Guide (E-1, E-2, TN, EB-5, H-1B, L-1, PERM, NIW, EB-1, O-1, E-3), sign up for our free Webinar, join our Facebook Group, or watch our videos.
Download FREE Visa Guide
Sign Up For Our Webinar
Join Our Facebook Group
Watch Our Videos
Set up a Visa or Green Card Consultation
For a dedicated one-on-one consultation with one of our lawyers, click on the button below to schedule your consultation.
Schedule a consultation
This website and blog constitutes attorney advertising. Do not consider anything in this website or blog legal advice and nothing in this website constitutes an attorney-client relationship being formed. Set up a one-hour consultation with us before acting on anything you read here. Past results are no guarantee of future results and prior results do not imply or predict future results. Each case is different and must be judged on its own merits.