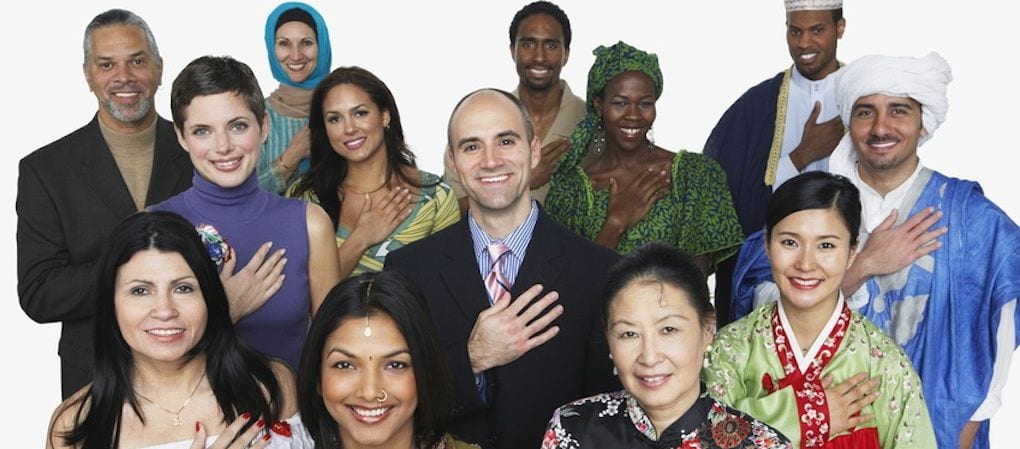 How Does Deferred Action Look a Few Months Out? Is it a Success?
The U.S. government released a second round of data on the Deferred Action and  since the implementation began in mid-August, nearly 180,000 applications have been accepted for consideration, and more than 4,500 eligible youth have received deferred action.  The policy is still relatively young but it is clear that so far it has been a great success.  After all, how many immigration policies get undocumented people to present themselves to the U.S. government so that their status can be evaluated and they can be given a fair chance to earn a living.  While a minor step, this is the first step in many years to immigration reform that is much needed.
Although the program has only been in place for a couple of months, the government has received and accepted for processing 179,794 applications.  That's 18.9 percent of the 950,000 people who are eligible.  Also, more than 158,000 appointments have been made for biometric (fingerprint/identification) interviews.  Those who have gone through the application process have indicated that it was "painless"  and in the first two months of the program, 4,591 requests for relief have already been granted.  Also, as of October 10 no one that has applied has received a rejection letter.
This successful program should send a strong message to policy makers that they should be considering how to ensure that the program's successes are taken advantage of as much as possible. These young people have the potential to contribute to our economy and society for many years to come and it would have been a shame to deport this future talent.  Here are the 6 top things you should know about Deferred Action.
1.What Is Deferred Action All About?
On June 15, 2012, President Obama announced a new Immigration policy that will allow some undocumented young people to apply for relief to avoid being deported from the United States.  This policy will even help those who are already in deportation proceedings or are in Immigration court. Those who apply and are found eligible will receive Deferred Action for a period of two years and after this time there is a possibility of renewal.  One of the key aspects of this new Immigration policy is that it gives the young people the ability to apply for work authorization in the United States.
While the relief is temporary, the administration hopes that this will give young people some time so that Congress can reconsider the Dream Act that it has not yet passed.  In the interim, the Government is recognizing that some young people are here without proper papers and is providing relief to them for a period of time.  You should note though that there are several requirements outlined below that must be met in order to be eligible and the landscape has already been inundated with con artists who are trying to capitalize on providing inaccurate advice to clients.  Do yourself a favor and seek legal advice from an experienced Immigration attorney as this is one area you do not want to get wrong.  At Scott Legal P.C., www.legalservicesincorporated.com, we can help you navigate through this complex area.  Call us at 1-888-(LAW)-2964 or email us at iscott@legalservicesincorporated.com.
2. What Do You Need To Qualify For Deferred Action?
In order to qualify for deferred action, you must meet the following criteria:
Were under the age of 31 as of June 15, 2012;
Came to the United States before reaching your 16th birthday;
Have continuously resided in the United States since June 15, 2007, up to the present time;
Were physically present in the United States on June 15, 2012, and at the time of making your request for consideration of deferred action with USCIS;
Entered without inspection before June 15, 2012, or your lawful immigration status expired as of June 15, 2012;
Are currently in school, have graduated or obtained a certificate of completion from high school, have obtained a general education development (GED) certificate; and
Have not been convicted of a felony, significant misdemeanor, three or more other misdemeanors, and do not otherwise pose a threat to national security or public safety.
3. When Can You Apply & What Should You Do While Waiting?
The U.S. Government made the immigration forms available on August 15th.  Until then you should not have applied anywhere and we hope you did not fall for the common scam of individuals claiming that they have access to a lottery system where all you have to do is pay a small fee to guarantee a spot.  Up until the time the applications are available, you should  have just ensured that you abided by all of the requirements outlined above and that you stayed out of trouble.  If you have not applied yet, you can also start collecting your documents. For example, you will need your birth certificate, proof regarding the schools you attended, documents showing you were present in the U.S. on June 15th, and details related to any absences from the U.S..  Another key thing to remember is that you should NOT leave the U.S..
4. Are There Risks Of Applying?
There are some risks and things you should be aware of prior to applying but a good Immigration attorney can ensure that you deal with some of these risks.
First, Deferred Action is not federal law that was enacted by Congress and as such Deferred Action can be terminated at any time. This means that the same way that President Obama enacted this, another President can revoke or terminate it.  While the current Presidential Opponent, Mitt Romney, has not said he would gut the provisions, he has not said he would support them either.  You should also note that right now, USCIS has stated that the information provided in the request for Deferred Action for childhood arrivals will be protected from disclosure to Enforcement Agency (ICE) or Customs and Border Patrol (CBP) for the purposes of immigration enforcement proceedings. You should keep in mind though that that policy could change at any time without notice.  Finally, if you have committed a criminal offense and your application is denied, you run the risk of being placed in deportation or removal proceedings.
5. What Will It Cost?
The total U.S. Government filing for a Deferred Action application is $465.  This will of course be in addition to any attorney fees you pay to an immigration lawyer to help you with your application.  U.S. Immigration forms can be deceptively simple and you are always better served to spend the extra money to get a qualified Immigration Attorney to assist you.
6. Should I Hire A Lawyer?
The largest Immigration organization in the nation says the answer to this question is Yes!  "Be careful! Do not endanger your chance to qualify for this action," said an American Immigration Lawyers Association (AILA) official. "Make sure to contact a licensed attorney for more information on applying for deferred action," the AILA official continued.
Given the importance of this application and the consequence of completing your petition incorrectly, you should get an experienced Immigration lawyer.  Also, Immigration is a tricky area and there are many things a good lawyer can point out to you that will ultimately save you far more than you will ever pay the lawyer.  Contact Scott Legal, P.C., www.legalservicesincorporated.com today and let us help you with your Deferred Action Application needs.  You can also call us at 1-888-529-2964 or email us at iscott@legalservicesincorporated.com.  You should also note that there are many agencies offering free services so you should try to take advantage of those.
Get Your Free Answers to Commonly Asked Questions Here
Get Your Free Document of Commonly Asked Questions and Answers about Deferred Action.  Click here to received your free document.  There is no obligation and this document will expand on some of the points outlined above so that you better understand this complicated area.  Free Deferred Action Common Questions & Answers.
Also, click here for your free White Paper that summarizes the top 10 Immigration Questions and Answers.
FREE Visa Resources
Click on the buttons below in order to claim your free Visa Guide (E-1, E-2, TN, EB-5, H1-B, L-1, PERM, NIW, EB-1, O-1, E-3), sign up for our free Webinar, join our Facebook Group, or watch our videos.
Download FREE Visa Guide
Sign Up For Our Webinar
Join Our Facebook Group
Watch Our Videos
Set up a Visa or Green Card Consultation
For a dedicated one-on-one consultation with one of our lawyers, click on the button below to schedule your consultation.
Schedule a consultation
This website and blog constitutes attorney advertising. Do not consider anything in this website or blog legal advice and nothing in this website constitutes an attorney-client relationship being formed. Set up a one-hour consultation with us before acting on anything you read here. Past results are no guarantee of future results and prior results do not imply or predict future results. Each case is different and must be judged on its own merits.