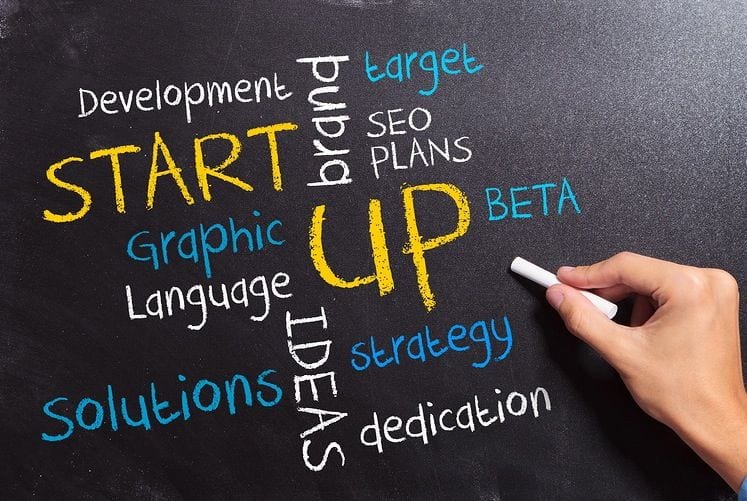 An E-2 visa is a perfect visa for a foreign national from an E-2 treaty country that wishes to purchase or start a business in the United States. The visa can be approved with a relatively low investment in the U.S. (we regularly process E-2 visas with as low as $50,000 invested) and the E-2 visa does not have a quota or cap. In addition to being a citizen of one of the countries listed here and investing money in the U.S., you must also show the U.S. government that your business will be viable and will ultimately hire U.S. workers. Finally, an E-2 visa applicant must show that the funds came from a legitimate source. To find out more about the E-2 visa requirements, click here.
One of the first questions many clients ask us is where they should apply for an E-2 visa. That is, should an E-2 visa applicant apply through United States Citizen and Immigration Services (USCIS) as a change of status or obtain an E-2 visa through the U.S. consulate in their home country.
What is the E-2 Visa application process?
If you apply for an E-2 visa at a U.S. consulate, you are required to complete a DS-160 form and submit supporting documentation to the consulate. The documentation usually takes the form of a binder with tabs and a memo that describes how the applicant has met all of the requirements of the E-2 visa. Usually once the binder and DS-160 are submitted, the consulate may ask for additional information and will review the documentation and call the applicant for an interview. During the interview, the applicant is asked questions (see typical interview questions and advice by clicking here) and the officer will approve or deny the visa at the interview. If approved, the visa will be added to the applicant's passport and the applicant is free to enter the U.S. to start developing and directing their E-2 business. The approval time depends on the reciprocity between the country and the U.S. and also on the officer's discretion. If the E-2 visa is denied, the applicant is usually told the reason for the E-2 visa denial. The filing fee is $205 per visa and payment instructions are usually provided by the Consulate.
If you are applying for an E-2 visa from the U.S. through a change of status, you will complete an I-129 form and submit this along with supporting documentation to a USCIS service center. If you would like the petition adjudicated in 15 calendar days, you can pay an additional $1225 (in addition to the $325 filing fee). You may receive a request for additional evidence and once approved, the government will send you an approval notice. When applying for a change of status, you are not required to attend an interview. The approval notice is good for 2 years and as long as you do not leave the U.S., you can renew it after that time indefinitely as long as the E-2 business is still running.
When is a Change of Status Not an Option?
There are various instances when it is not possible to file an E-2 visa petition as a change of status:
• When you are not in the U.S.
• You are on a J-1 Visa subject to the 2 year home residency requirement
• You entered the U.S. as Visa Waiver Program Entrant
• You are not in valid status (eg. You overstayed your visa or violated the terms of your visa)
• You are subject to an entry bar
If any of these apply, you must go to your home country and apply at a consulate.
Should You Apply for an E-2 Visa at a Consulate or USCIS through a Change of Status?
We generally advise that applicants go back to their home country and apply for the E-2 visa at their local Consulate. The primary reason for this is that the change of status is not a visa and it does not allow you to reenter the country if you leave. As such, you are restricted from reentering the U.S. and if you leave, you have to go to a consulate and reapply for the visa. To be clear, this is not a visa stamp such as that issued for an H-1B visa, but is a reapplication. The application is considered a new application by the Consulate and you must put together a comprehensive package similar to the one that was put together for USCIS.
In addition to having to incur extra legal fees, the consulates are not bound by the USCIS determination. We are aware of applicants who have had E-2 visas in the United States and have gone back to their consulates and been denied. In fact, one potential client contacted our firm after being in valid E-2 status for 4 years in the U.S. through a change of status only to have his application denied when he went back to his home country.
One other reason to apply at the consulate initially has to do with the "freshness" of the business and business plan. One of the E-2 requirements has to do with the viability of the business and for most start-up businesses, this requirement is primarily satisfied with the business plan. When the business is new, the applicant has 5 years of projections and may get his/her visa approved at a Consulate for 5 years. If the applicant selects a change of status and stays in the U.S. running the business for up to 2 years, the Consulate will factor in those two years when making their decision regarding the potential of the business to create U.S. jobs and grow. If your first two years do not go as planned (which is common with businesses) obtaining an approval later at a Consulate might be tricky.
Finally, USCIS can be extremely exacting with petitions and will focus much more on source of funds. (and can be very rigid when it comes to the source of funds requirements.  For Consulates you have an opportunity discuss any concerns with an officer but USCIS petitions are all done using paper.
There are times where it makes sense to apply for an E-2 visa with USCIS and you can find out more about that by clicking here.
This website and blog constitutes attorney advertising. Do not consider anything in this website or blog legal advice and nothing in this website constitutes an attorney-client relationship being formed. Set up a one-hour consultation with us before acting on anything you read here. Past results are no guarantee of future results and prior results do not imply or predict future results. Each case is different and must be judged on its own merits.