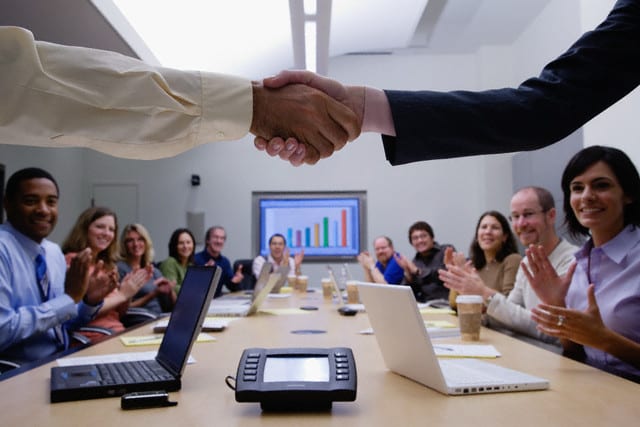 For potential investors seeking to come to the United States on an E-2 visa, buying an ongoing concern may be the best option. Buying an existing business has many benefits, including the opportunity to purchase a business with a proven financial track record, avoiding the hassle and additional costs of starting-up a business, and choosing from various industries to find a business that is right for you. An established business often makes for a stronger E-2 application, as there typically is objective evidence in the form of tax records and financial statements that the applicant can provide to prove the business is E-2 complaint. However, investors should be disabused of the notion that any business purchase will work for the E-2 application. An investor who is considering buying a business should conduct due diligence and should use these three factors basic factors in mind when generally assessing even whether a business could be eligible for an E-2 visa.  You can find out more about due diligence when purchasing a business by clicking here.
Does the Business Hire Employees? Is the Business in a Position to Expand or Hire Employees?
One of the best indicators that a business may qualify for an E-2 visa is if the business has full-time US workers at the time of the purchase.  A good number is 3 full-time workers but a case can be made if there are fewer.  If the business does not have employees, the government may consider the business a "marginal enterprise."  This term is a term of art that describes a business that does not have the present or future capacity to generate more than enough income to provide a minimal living, or make a significant economic contribution (i.e. hire employees) for the investors and his or her family.
You should avoid businesses that have operated for several years with minimal employees, and avoid industries where low employment is an industry standard. For example, if you are considering purchasing a small retail shop that's been in operation for 10 years, where the owner performed daily work activities and hired one part-time employee, this will not make a strong E-2 application. To increase the chances of success of an application like this, you would need to include a strong business plan to describe how the business is going to expand and hire more employees and you would have to highlight why the future is going to be different from the past. (for more information on an E-2 compliant business plan, please click here). On the other hand, a sandwich restaurant that's been in operation for two years has 8 full-time employees would make for a strong E-2 application.
Is the Business a Profitable Enterprise?
Many investors consider purchasing smaller businesses that may have seen a downturn in business over the past few years. These are often attractive investments as oftentimes they prove to be an opportunity to buy a business at a discount that has the potential to be profitable with a change in management. However, this type of speculative investment may not make a strong E-2 company. They are often sold for lower amounts (thus lowering the overall investment amount), do not hire many employees and have made little money (or lost money) in the past few years. For this type of business, the government will want to see the last two years of tax returns and if there are losses, an E-2 visa will be difficult to obtain. Also, many business may claim that the business is a "cash" business. If the tax records do not exist, this revenue does not exist in the eyes of the Government.  If you are purchased this type of business and want to apply for an E-2 visa, you should take additional steps, such as investing additional funds, preparing a strong business plan, or hiring an employee, prior to applying.
Does the Business Require Financing?
While some businesses can be purchased outright by the investor, there are many larger investments that may require the investor to secure financing in order to pay the purchase price and complete the transaction. It is important to note that indebtedness secured by the assets of the enterprise (such as a mortgage or a commercial loan) cannot count toward the E-2 investment, as those funds are not sufficiently at-risk. Only debt secured by personal assets (such as a mortgage on the investor's home) may be included as the investor risks losing those funds in the event the business fails. Unsecured loans are acceptable but are risky, as the reviewing officer may determine that the funds are not sufficiently at risk. The government requires that the investor stands to lose his own money or assets if the business does not succeed.  An examiner may also consider the leverage of a loan in the context of whether the applicant is able to meet the regular loan obligation payments.
Options To Protect E-2 Investment Funds
Certainly one of the most difficult aspects of securing an E-2 visa is spending a huge sum of money (often $100,000 or more) purchasing a business before knowing that the visa will be granted. Indeed, the government demands that the E-2 investment occurs prior to the application, and there is no certainty that the visa application will be approved. Thus, the applicant must face two "risks" the commercial risk of loss due to the business failing, and the "procedural" risk of a visa denial before the investor had a chance to develop the business.
If the investor is purchasing a business or asset, he/she can protect the investment funds through the use of an E-2 complaint Escrow Agreement. An Escrow Agreement permits the investor to place the funds used to purchase the business or asset in escrow, the release of which is contingent solely on the approval of the E-2 visa. Once the E-2 visa is approved, the funds would be transferred from an escrow agent to the seller. If the visa is denied, the funds would be returned to the investor. Escrow Agreements are appropriate for the purchase of a business (for example, a restaurant or retail store) or certain business assets (such as a franchise license, or a large asset like a food truck) and must only be contingent on the approval or denial of the E-visa.  For more information on Escrow agreements, click here.
You can find out more about the E-2 visa requirements by clicking here.
You can find out about business considerations when deciding to purchase a business by clicking here.
This website and blog constitutes attorney advertising. Do not consider anything in this website or blog legal advice and nothing in this website constitutes an attorney-client relationship being formed. Set up a one-hour consultation with us before acting on anything you read here. Past results are no guarantee of future results and prior results do not imply or predict future results. Each case is different and must be judged on its own merits.