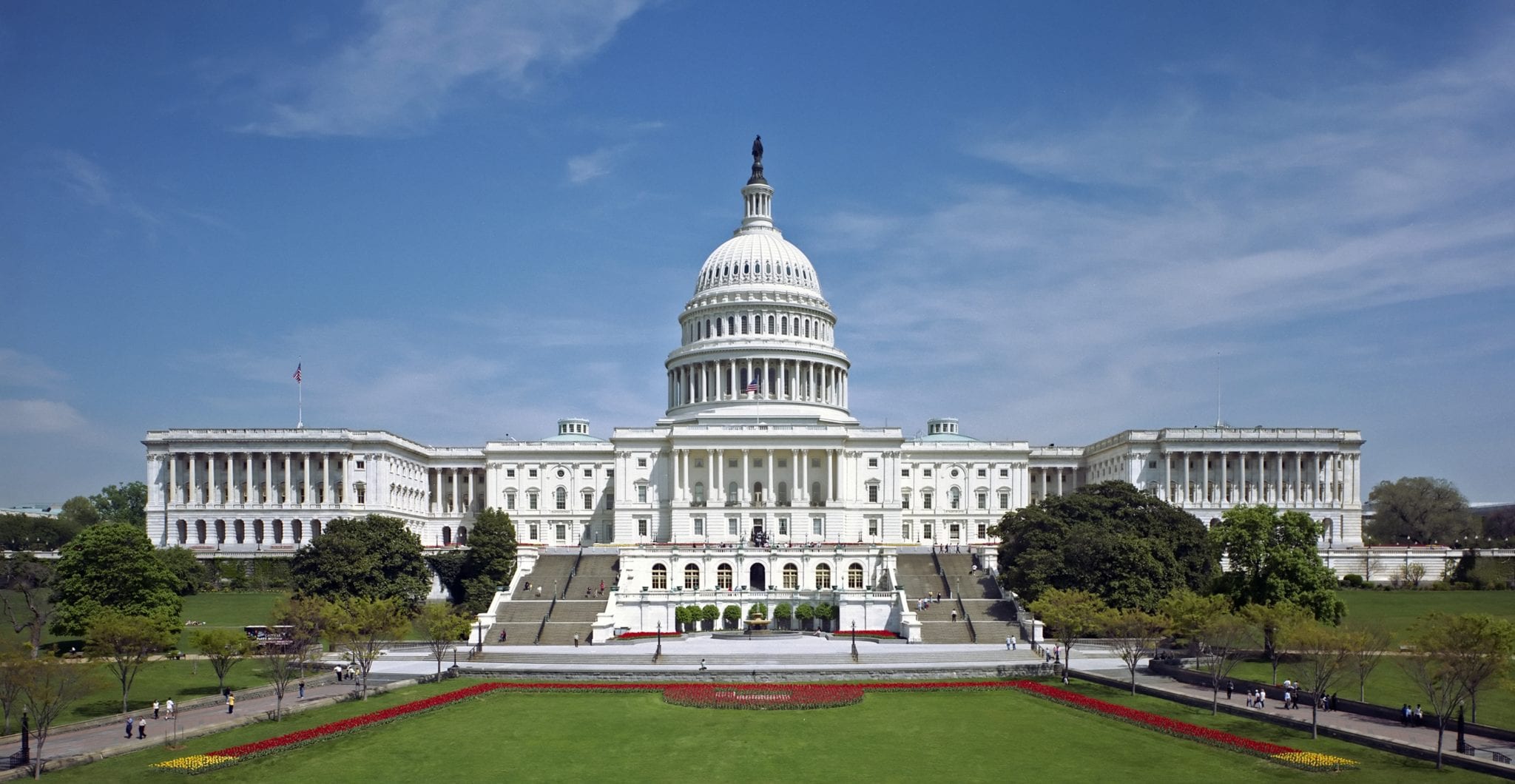 Cada año, después de que el Congreso pasa la resolución del presupuesto, debe pasar leyes que distribuyan este dinero a los distintos programas del gobierno. Esto se hace mediante 12 distintos proyectos de ley de apropiación, cada una generada por un subcomité específico, cubriendo agencias federales individualmente o en grupo.
Con tantos proyectos de leyes y áreas de posible desacuerdo entre la Cámara de Diputados y el Senado, suele ser muy difícil para el Congreso pasar cada proyecto de ley en un orden regular. Como hemos visto este año y en años anteriores, al acercarse el año fiscal, los líderes de las dos cámaras suelen promulgar varias resoluciones continuas, que son proyectos de leyes de gastos a corto place para mantener el mismo nivel de financiamiento mientras ellos negocian, para prevenir un paro total del gobierno, lo cual pasa cuando el Congreso no logra proporcionar apropiaciones.
---
Haga click aquí para aprender más sobre el presupuesto general y el proceso de apropiación.
---
Durante este proceso, cuando el Congreso no puede producir proyectos de leyes separadas de manera oportuna, combina varios de los distintos proyectos de leyes de apropiación en un mismo paquete, conocido como proyecto de ley ómnibus.
Este año no ha sido distinto. Varias de estas medidas temporales, en forma de resoluciones continuas, tuvieron que pasarse antes de la aprobación final del proyecto de ley de gastos ómnibus, H.R. 2029, Consolidated Appropriations Act, House Amendments 1 and 2 to Senate Amendment published as Rules Committee Prints 114-39 and 114-40 on December 18, 2015.
El proyecto de ley incrementa el financiamiento nacional de defensa y otras prioridades domesticas importantes, e incluye provisiones políticas para detener el residuo y la malversación, incrementar la transparencia y la responsabilidad de las agencias federales, y detener las extralimitaciones administrativas que impiden el crecimiento económico.
También contiene algunas provisiones importantes de inmigración, que afectan la vida de inmigrantes y visitantes extranjeros de los Estados Unidos. He aquí un resumen de provisiones relevantes:
Cambios al Programa de Exención de Visas (Visa Waiver Program, VWP) y a los Requerimientos para los E-Pasaportes: Nacionales de Irán, Sudán & Siria y personas que hayan viajado a estos y a cualquiera de los otros países designados por la secretaría de estado como país sponsor del terrorismo, a marzo del 2011, o a cualquier otro país designado como un país o "área de interés" o de "alto-riesgo", no podría usar el VWP. En cambio, tendría que concurrir a una entrevista personal y obtener una visa en sus pasaportes en un consulado del exterior antes de viajar a los Estados Unidos por negocio o turismo. Adicionalmente, todos los viajeros VWP tiene que presentar un pasaporte valido sin expirar que pueda ser leído electrónicamente, y comenzando el 1 de abril de 2016, el pasaporte tiene que ser electrónico y resistente a fraude. Estos requisitos no son aplicables a cierto personal militar ni a ciertos empleados del gobierno.
---
Lea la versión del American Immigration Lawyers Association's (AILA) sobre el Programa Waiver de Visa aquí. 
---
Programa de Centro Regional de EB-5 y E-Verificación: El proyecto de ley se extiende al Centro Regional de EB-5 y a los programas pilotos de E-Verificación en su formato actual hasta el 30 de septiembre de 2016. En su formato actual, los inversores EB-5 son elegibles para tarjetas verdes si invierten entre $500.000 a $1.000.000, dependiendo de la ubicación geográfica, y si crean 10 trabajos de tiempo completo para trabajadores de los E.E.U.U. calificados. E-Verificación es un sistema de verificación en la web que compara la información del Formulario I-9, Verificación de Elegibilidad de Empleo, del empleado, con data disponible en el Departamento de Seguridad Nacional para confirmar la elegibilidad de empleo.
---
Haga click aquí para aprender más sobre el Programa de Centro Regional de EB-5.
---
Exención CONRAD 30 J-1 y Programa de Trabajador Religioso Inmigrante Especial: El proyecto de ley también se extiende al programa Exención CONRAD 30 J-1 y al Programa de Trabajador Religioso Inmigrante Especial (SIRW) en los formatos actuales. El programa CONRAD 30 permite que doctores médicos elegibles sean situados en áreas de bajos recursos para aplicar para una exención del requisito de residencia de 2 años al completar el programa de intercambio de visitantes J-1, permitiéndoles ajustar su estatus a H-1B sin problema. El programa SIRW permite a ministros y no-ministros de vocaciones y ocupaciones religiosas, inmigrar o ajustar su estatus en los E.E.U.U. con el propósito de realizar trabajo religioso en una posición laboral de tiempo completo y remunerada.
Incrementación de las tarifas de la H-1B y la L-1: El proyecto de ley también propone una incrementación en las tarifas combinadas de procesamiento y prevención de fraude y detección que son requeridas para el procesamiento de las visas L-1 y H-1B para compañías con mas de 50 empleados que emplean 50% o más empleados con estatus L-1 o H-1B. Para esas compañías, la tarifa de procesamiento para las visas L-1 ahora es $4.500 y para las H-1B es $4.000. Esta incrementación va a financiar la implementación del sistema de data biométrica de entrada y salida y de programas relacionados con 9/11.
---
Siga estos links para aprender más sobre las visas H-1B y L-1.
---
Programa H-2B: El proyecto de ley ahora permite el uso de encuestas salariales privadas para la determinación de salarios y exime a trabajadores regresando con la H-2B del límite anual de 66.000. Adicionalmente, el término "temporal" ahora se define como 10 meses y el proyecto de ley provee flexibilidad para los empleadores de la industria de mariscos respecto a las fechas de comienzo de empleo.
Si usted es un nacional extranjero afectado por cualquiera de estos cambios, es importante que hable con un abogado de inmigración que pueda responder sus preguntas respecto a vivir y trabajar en los Estados Unidos. Para más información práctica y consejos legales, contacte a Scott Legal, P.C. Llame al 212-223-2964 o por correo electrónico a info@legalservicesincorporated.com para una consulta.   
---
CONTENIDO RELACIONADO:
FREE Visa Resources
Click on the buttons below in order to claim your free Visa Guide (E-1, E-2, TN, EB-5, H-1B, L-1, PERM, NIW, EB-1, O-1, E-3), sign up for our free Webinar, join our Facebook Group, or watch our videos.
Download FREE Visa Guide
Sign Up For Our Webinar
Join Our Facebook Group
Watch Our Videos
Set up a Visa or Green Card Consultation
For a dedicated one-on-one consultation with one of our lawyers, click on the button below to schedule your consultation.
Schedule a consultation
This website and blog constitutes attorney advertising. Do not consider anything in this website or blog legal advice and nothing in this website constitutes an attorney-client relationship being formed. Set up a one-hour consultation with us before acting on anything you read here. Past results are no guarantee of future results and prior results do not imply or predict future results. Each case is different and must be judged on its own merits.