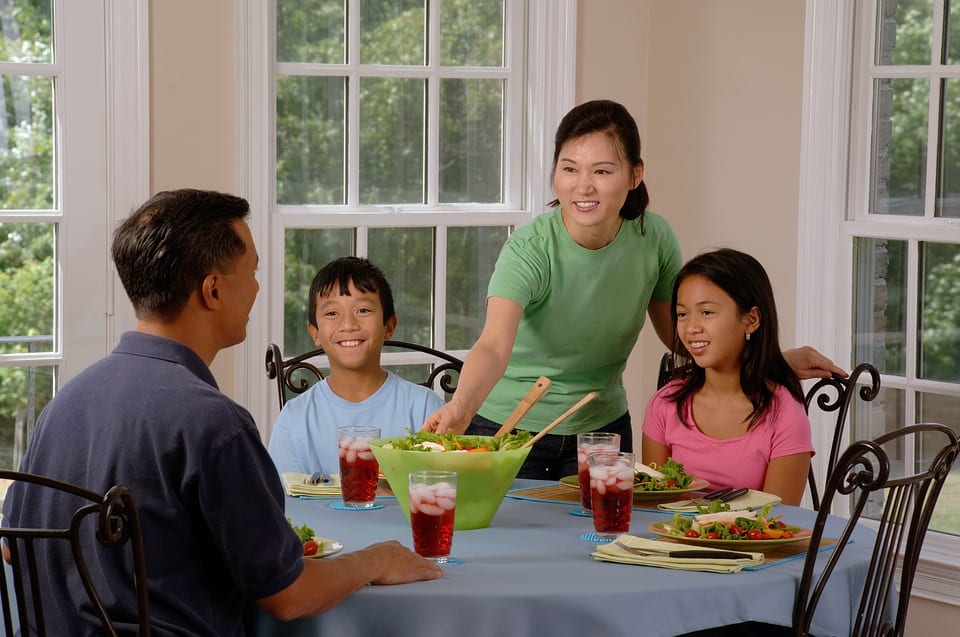 Many green card applicants who otherwise would have had an opportunity to obtain a green card in the U.S., through a family-based or employment-based petition, are unable to do so because they did not enter the country with a valid visa. Immediate relatives of noncitizens (U.S. Citizen spouses, children under 21 and children over 21 sponsoring parents) can sponsor these relatives who are in the U.S. and can normally get a green card even if they have significant overstays as the overstay is "ignored."  This does not include individuals who entered without inspection (meaning crossed the border without proper visa documents) and this waiver was really designed to deal with the group that entered without inspection who also have overstays of greater than 6 months.
The waiver is dealing with two distinct issues that an immediate relative in this situation would face.
Accrual of Unlawful Presence: Those who have accrued more than 180 days of unlawful presence in the U.S. by being out of status are rendered inadmissible and are barred from the U.S. for either a three-year or ten-year period, depending on the period of overstay. This bar is triggered when the applicant leaves the U.S. and any bar prohibits the individual from obtaining a green card in the U.S.  This in itself would not be an issue for an immediate relative as the overstay is ignored IF the immediate relative entered with a visa.
Entry without a Visa: The applicant entered without inspection and this makes it impossible for the applicant to adjust status (get a green card) in the U.S. so the person would have to leave and reenter. At the point the person leaves though, they would trigger the 3 or 10 year bar for the unlawful presence.
In the past, if an applicant wanted a green card, he/she would have to travel abroad and attend an immigrant interview at a foreign consulate and a waiver would be required.  The waiver is called a "unlawful presence waiver" and prior to the changes in the law the applicant would not know if the waiver would be granted until he/she attended the interview abroad.
Since 2013, immigrant visa applicants were able to file a "provisional" unlawful presence waivers for certain family based petitions in the U.S. It is called a provisional waiver because one could apply for the waiver and have it approved before leaving the country rather than applying for the unlawful presence waiver abroad. Initially, the provisional waiver was only for immediate relative petitions, but this was significantly expanded in 2016 to include a much larger scope of immigrant petitions.  You should note that this waiver applies to unlawful presence only. That is, applicants whose only ground of inadmissibility is unlawful presence may apply for this waiver in the U.S. (individuals who are deemed inadmissible due to other immigration violations (e.g. crimes, fraud, etc.) will not benefit from this waiver).  The reason the Government (under the Obama administration) adopted this policy was to effectively shorten the time that U.S. Citizens and lawful permanent resident family members are separated from relative applicants as the process was a much longer one prior to this change.  Also, if the waiver is approved prior to the applicant leaving the country, the applicant has some comfort that they will be able to process their green card at the Consulate.
Even though the waiver is filed and approved in the U.S., the provisional waiver does not make the immigrant visa applicant eligible to obtain the green card in the U.S. (called adjustment of status) and they must still exit the U.S. to have the visa processed at an overseas consulate. An adjustment of status in the U.S. requires a lawful admission which such individuals do not have; however, when processing at an overseas consulate, a lawful admission to the U.S. is obviously not required since you are applying for the visa abroad. The waiver takes care of the 3- and 10- year bar that is triggered when one leaves the United States, and therefore that ground of inadmissibility is forgiven and the immigrant visa can be issued.
In order to be eligible for a provisional unlawful presence waiver, the applicant must be:
Physically in the U.S. at the time of filing and able to provide biometrics
17 years old or older
In the process of obtaining an immigrant visa by having either (i) an approved I-130 Petition for Alien Relative / I-140 Petition for Alien Worker / I-360 Petition for Amerasian, Widow(er), or Special Immigrant; (ii) been selected in the Diversity Visa Program; or (iii) are the spouse or child of a principal beneficiary of an approved immigrant visa petition or Diversity Program selectee
Able to demonstrate that the refusal of your admission to the U.S. for a three-year or ten-year period will cause extreme hardship to a U.S. citizen or Lawful Permanent Resident spouse or parent
Inadmissible only because of a period of unlawful presence in the U.S. that was either between six to twelve months or 1 year or more during a single stay.
Scott Legal P.C. will be happy to advise on an immigrant applicant's eligibility for this provisional waiver and develop the most compelling case possible to put the applicant in the best position possible for an approval of a provisional waiver.
FREE Visa Resources
Click on the buttons below in order to claim your free Visa Guide (E-1, E-2, TN, EB-5, H-1B, L-1, PERM, NIW, EB-1, O-1, E-3), sign up for our free Webinar, join our Facebook Group, or watch our videos.
Download FREE Visa Guide
Sign Up For Our Webinar
Join Our Facebook Group
Watch Our Videos
Set up a Visa or Green Card Consultation
For a dedicated one-on-one consultation with one of our lawyers, click on the button below to schedule your consultation.
Schedule a consultation
This website and blog constitutes attorney advertising. Do not consider anything in this website or blog legal advice and nothing in this website constitutes an attorney-client relationship being formed. Set up a one-hour consultation with us before acting on anything you read here. Past results are no guarantee of future results and prior results do not imply or predict future results. Each case is different and must be judged on its own merits.