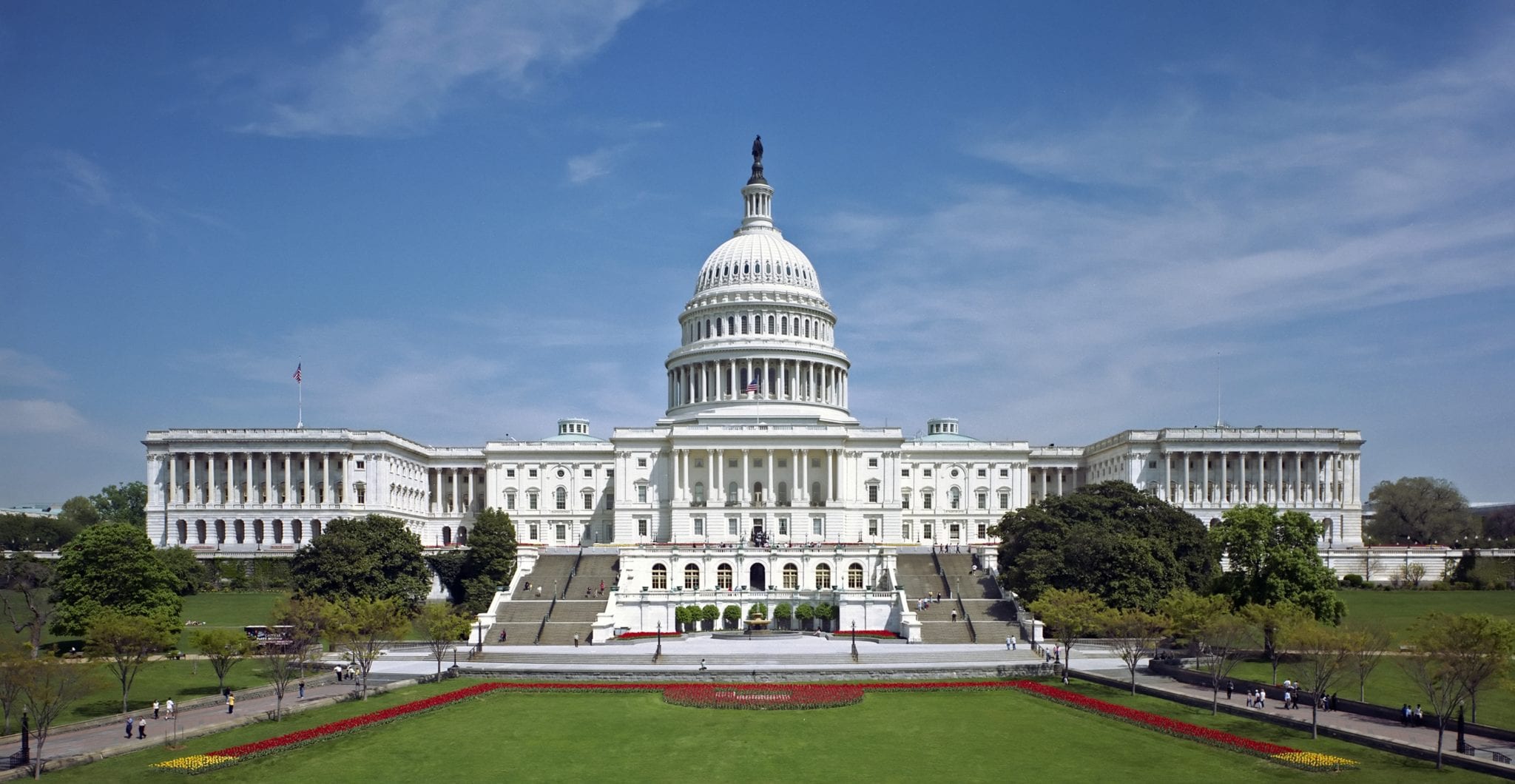 President Biden took office on January 20 to the relief of many immigrants and non-immigrants in the U.S. On his first day, he signed 17 Executive Orders, many of which were immigration related.  Executive orders usually have immediate effect and the president has broad powers to impact immigration.  That being said, immigration law and any related reform, must be law that is developed by Congress.  Once Congress develops a bill and the bill is voted on in both Congressional chambers, the bill is presented to the president for signing.  Once the bill is signed, it becomes law. 
Below, we have summarized some of the orders and what actual impact they may have.

Affirming DACA Protections On September 5, 2017, The Trump Administration announced the end of the Deferred Action for Childhood Arrival ("DACA") program. To learn more about the DACA Program, click here The Obama Administration implemented the DACA program by executive order signed on June 15, 2012, and the program provided certain benefits for some individuals who came to the U.S. before their 16th birthday and were born after June 15, 1981. The rescission of the DACA program impacted an estimated 800,000 individuals in the United States, and had significant implications on the immigration benefits including work and travel permits extended to DACA recipients. The Biden EO instructs the DHS Secretary to take all actions consistent with law to "preserve and fortify" DACA.

Rescission of the Muslim and African Country bans In September 2017, the former President Trump signed an Executive Order banning travel from predominantly Muslim countries. For more information, please click here. This Executive Order has gone through many different lawsuits and forms since inception. The new Biden Executive Order rescinds the Trump bans that restricted travel from majority Muslim and African countries. The EO also requires the Department of State to provide a report within 45 days ensuring a process for expeditious adjudication of visas for applicants who were pending a waiver, and ensure that all those whose visa applications were denied on the basis of the bans may have their applications reconsidered without prejudice. Significantly, this EO also calls for a full review of and recommendations to improve screening and vetting procedures for people seeking immigrant and nonimmigrant entry, a review of the accuracy of foreign government information-sharing practices, and the use of social media identifiers. As a result of Trump's Executive Orders, scrutiny of many different visa applications have drastically increased in the past 4 years. Specially, H-1B RFE rates have almost doubled between 2016 and 2019, denial rates has also increased. Denials for L-1 visas increased by 32% between 2018 and 2019. Trump has made it much more difficult to apply for permanent residency by enforcing a public charge rule. While we cannot know for certain what changes to these visas the Biden administration will bring, a comprehensive review of the previous administration's procedures is still a positive step.

Inclusion of Undocumented Immigrants from the Census The Trump Administration has signed an executive memorandum in September 2020 that excluded undocumented immigrants from the 2020 census. Every 10 years, the federal government conducts a population count of everyone in the United States. Data from the census provide the basis for distributing more than $675 billion in federal funds annually to communities across the country to support vital programs—impacting housing, education, transportation, employment, health care, and public policy. They also are used to redraw the boundaries of congressional and state legislative districts and accurately determine the number of congressional seats each state has in the U.S. House of Representatives. The Biden EO ensured that the census will include all people regardless of their immigration or citizenship status.
Mexican Border Wall This EO terminates the national emergency declaration that allowed the Trump administration to redirect money from other departments to fund the wall; pauses wall construction and the obligation of funds for construction projects; and directs all relevant agencies to develop a plan for the redirection of the $1+ billion funds already appropriated for 2021 for border wall construction.

General Recission of Trump Interior Enforcement of Executive Orders EO rescinds the sweeping EO on interior enforcement that Trump issued his first week in office and states the administration's intent to "reset the policies and practices for enforcing civil immigration laws to align enforcement" with a set of values and priorities articulated as including protecting national and border security, addressing humanitarian challenges at the southern border, and ensuring public health and safety.
The Biden Administration also proposed some policy changes.
Department of Homeland Security Policy Memorandum Biden also issued a DHS policy memo announcing a 100-day deportation moratorium and interim enforcement priorities. For more information on removals and deportation, please click here and here. This memo announced a 100 day pause on all removals effective starting no later than January 22nd, with the following exceptions:
People for whom there is a written finding by ICE director that the person has engaged in or is suspected of terrorism or espionage or poses danger to national security. For information on what happens when a person faces removal, please click here.
Arrival in U.S. on or after November 1, 2020;
People who opt out through a voluntary waiver of rights to remain in U.S.; or
The acting ICE Director "following consultation with the General Counsel, makes an individualized determination that removal is required by law."
The EO also requires a department-wide review of all enforcement practices to be completed within 100 days along with recommendations regarding enforcement, prosecutorial discretion, detention, and interaction with state and local law enforcement. The EO also included an appendix of Trump-era memos that are rescinded in accordance, which includes the Notice to Appear memo. Originally reported on July 10, 2018, USCIS issued a policy memorandum which stated that USCIS will issue Notice to Appear (NTA) to any foreign nationals whose adjustment of status applications are denied. An NTA is a document that is issued to individuals to place them in deportation proceedings and directing them to appear before an immigration judge. Previously, the issuing of NTA's have been handled by the Immigration and Customs Enforcement agency (ICE). Also, previously, if an application for immigration benefits is denied, the foreign national might be able to depart the U.S. quickly, and either remain abroad or obtain approval for another visa that would enable them to return to the U.S. For more information, please click here and here.
 Amnesty for 11 Million People
Proposal Amnesty for Individuals without Legal Status Biden also introduced a proposal for an eight-year pathway to citizenship for immigrants with legal status and an expansion of refugee admission. The proposal would put millions of qualifying individuals in a temporary status for five years and then grant them a green card once they meet certain requirements such as a background check and payment of taxes. They would be able to apply for citizenship three years later. To qualify, immigrants must have been in the United States as of January 1, 2021. Beneficiaries of the Deferred Action for Childhood Arrivals — which granted key protections for "dreamers" — and the temporary protected status program for migrants from disaster-ravaged nations could apply for a green card immediately. At this point, this is just a proposal. While this proposal is certainly a step in the right direction for visa holders and immigrants in the country, there are a few things to note. In terms of laws, a president can suggest a law or laws but Congress drafts them and after a vote, the new law is sent to the president for signing. The process is long and all bills will go through many changes before it can become law. Final proposals of bills will look very different from the initial proposal. One can expect the 8-year amnesty bill mentioned above to look very different in a few years.
Some Considerations
Presidents only make proposals regarding legislation and Congress has to draft the law and pass it. Many are already complaining that this group has some significant benefit but this is just a proposal.  One thing that is 100% certain is that if the 11 million undocumented (undocumented is a much more compassionate term than "illegal" especially since those here on DACA were brought as children are currently permitted to stay and work based on U.S. law) people here get a path to a green card, it will be part of a much larger immigration reform bill that will address border security and will also likely benefit E-2 and other visa holders. To move this effort forward, you should contact your local representatives and advocate for change. Complaints about what others are getting will fall on deaf ears and instead the focus should be on the benefits of the various immigration programs. For example, the E-2 visa program creates U.S. jobs. 
Many years ago, a bi-partisan senate committee drafted comprehensive immigration reform legislation but it did not go anywhere. Also, there is a bill circulating that would give E-2 visa holders a path to a green card.  Finally, it is very likely that a DACA solution would also address the situation where E-2 kids age out. 
You can read more about the previous bi-partisan Senate bill here.
You can read more about past proposals here.
Find out more about Biden's previous positions on immigration here.
One hope of immigration reform (for both documented and undocumented individuals in this country) is that the immigration system will change for the better. Comprehensive immigration reform is something that is very much needed but polarizing positions on both sides have prevented this from happening. Positive and constructive steps are required to make any meaningful reform and comprehensive reform will undoubtedly benefit everyone.
FREE Visa Resources
Click on the buttons below in order to claim your free Visa Guide (E-1, E-2, TN, EB-5, H-1B, L-1, PERM, NIW, EB-1, O-1, E-3), sign up for our free Webinar, join our Facebook Group, or watch our videos.
Download FREE Visa Guide
Sign Up For Our Webinar
Join Our Facebook Group
Watch Our Videos
Set up a Visa or Green Card Consultation
For a dedicated one-on-one consultation with one of our lawyers, click on the button below to schedule your consultation.
Schedule a consultation
---
This website and blog constitutes attorney advertising.  Do not consider anything in this website or blog legal advice and nothing in this website constitutes an attorney-client relationship being formed.  Set up a one-hour consultation with us before acting on anything you read here. Past results are no guarantee of future results and prior results do not imply or predict future results.  Each case is different and must be judged on its own merits.