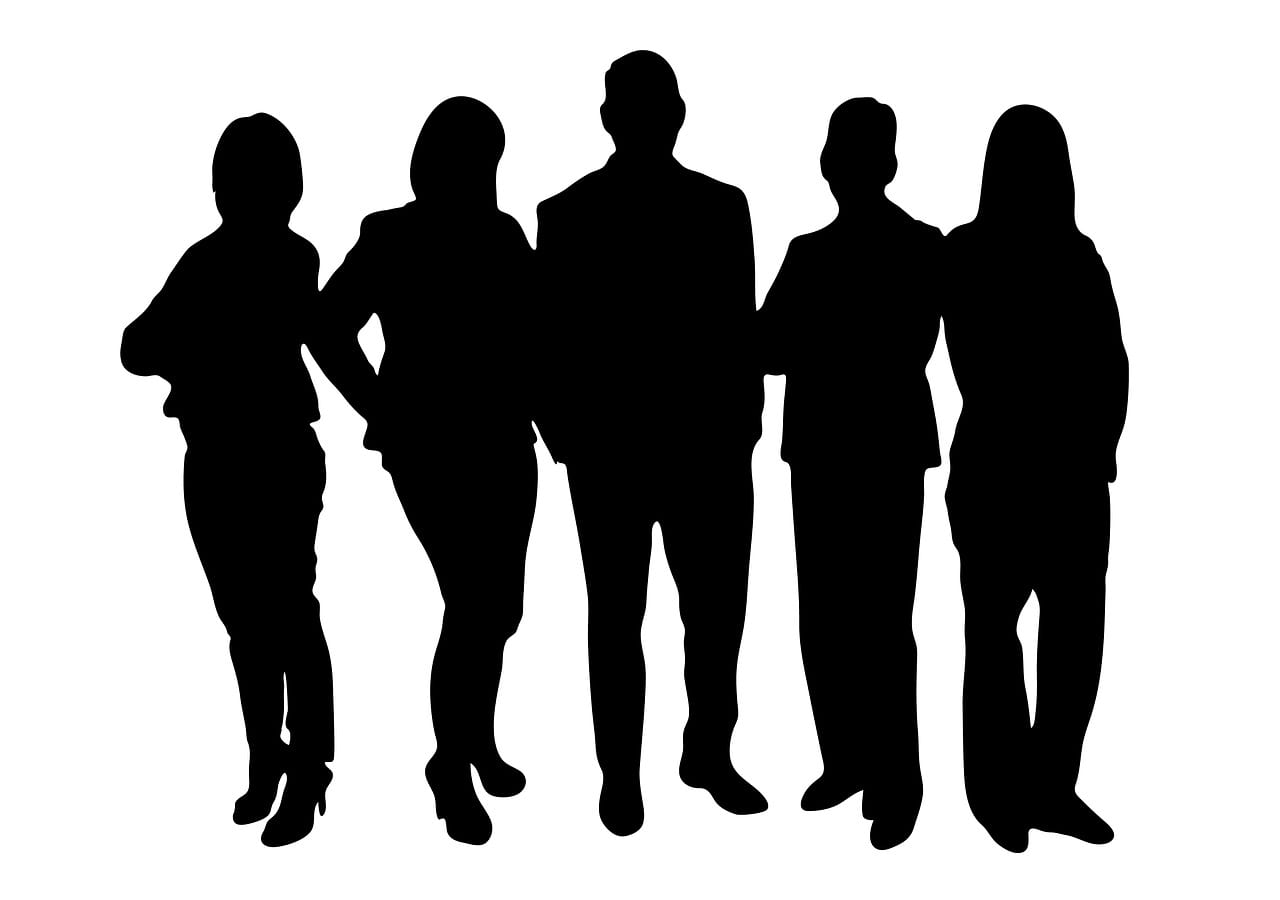 I am interested in applying for US citizenship, but I want to know if my past criminal history will affect my case?
Any past criminal history has the potential of affecting a citizenship application also known as a naturalization application, but how past criminal history and whether it is recommended to apply for citizenship involves a thorough analysis.
The first step is to determine whether the past criminal history automatically disqualifies you from US citizenship. The second step, assuming the past convictions don't disqualify you from citizenship is to determine if the conviction exposes you to losing your green. The last part of the analysis then looks at whether it is worth applying now for citizenship or whether allowing some time to pass would be recommended before applying to increase the chances of approval.
You can read our discussion on the various types of disqualifying crimes for citizenship by clicking here.
Since my criminal history is comprised of 2 driving while intoxicated convictions and a battery conviction from last year, it doesn't look like these are the types of crimes considered to be crimes involving moral turpitude or aggravated felonies that will disqualify me from citizenship.
At first glance It may appear that you may not be disqualified, but we should look at these convictions with some more detail to be sure. Although the driving while intoxicated convictions are not automatically disqualifying crimes, the battery conviction may automatically disqualify you if it is considered a crime involving moral turpitude committed within the last five years of your application for citizenship. Furthermore, if the battery is considered an aggravated felony, it will disqualify regardless of when the conviction occurred. Finally, if you are still on probation when you arrive at your citizenship interview, you will be denied simply for still being on probation.
The name of the crime does not necessarily define whether it is an aggravated felony or crime involving moral turpitude. A battery is considered to be an aggravated felony if it is a crime of violence and  you received a sentence of one year or more even if most or all of the sentence was suspended. Therefore, if you did receive a sentence of one year or more, it is important for an immigration attorney to look at the elements of the conviction statute to determine whether it is a crime of violence to determine whether it is a disqualifying aggravated felony. Remember an aggravated felony can not only disqualify you from US citizenship but will also make you deportable from the US. You can view our discussion on the various types of aggravated felonies by clicking here.
Assuming that the battery conviction is not an aggravated felony, the battery conviction could still disqualify if it is considered a crime involving moral turpitude committed within the last five years. Determining crimes of moral turpitude are more difficult to discern, but usually include elements of intention to commit a violent injury or the victim being considered to be a vulnerable individual or part of your close family. You can view our discussion on the crimes involving moral turpitude by clicking here.
Note that even if the battery occurred more than five years ago although you will not be considered disqualified from citizenship, a USCIS officer may still deny your application and actually refer you to Immigration Enforcement Officers for prosecution for deportation if the crime involving moral turpitude happened within five years of obtaining your green card. Finally, even if the battery is not an aggravated felony or crime involving moral turpitude, the immigration service, "USCIS" will not adjudicate your application while you are still serving a period of probation.
I can confirm that the battery conviction was last year and stemmed from a fight where there were no injuries and I was given a suspended sentence of 30 days with 1 year of probation.
It doesn't appear then that the battery will be considered a crime involving moral turpitude since it doesn't appear you would be convicted of a crime with elements of intent to cause a violent injury. It also doesn't appear to be an aggravated felony even if considered a crime of violence since your sentence was less than 30 days. You still may want an attorney to look at the conviction to confirm these facts and to confirm that it is not a crime involving moral turpitude to discern whether a vulnerable victim was an element of the statute. Remember that USCIS looks at the elements of the statute of conviction not what actually happened to determine whether a conviction is a disqualifying crime. If you are not disqualified, then USCIS will look at the actual events in the case to determine whether you will reoffend, and whether your actions were so egregious that you do not deserve citizenship.
Furthermore, even if we assume no aggravated felony and no crime involving moral turpitude it appears that you may still be disqualified if by the time you go to your naturalization interview if you are still on probation. In this circumstance it is therefore advisable to consider waiting to apply at a time your probation is ending. However, a further delay in applying maybe warranted depending on when your driving while intoxicated convictions occurred.
Would it then be advisable to apply for my citizenship with my past battery conviction, my first driving while intoxicated conviction happening 10 years ago and my last driving while intoxicated conviction happening about 5 years ago?
Understand that even though the driving while intoxicated convictions are not disqualifying crimes and are not crimes that will put you at risk of being deported, USCIS places great emphasis on these crimes because they have the potential of placing another person's life at risk. Therefore, it is advisable to put as much time as possible between your last conviction and the application. Same could be considered for the battery conviction if there are bad facts demonstrating egregious behavior in the events surrounding the battery.
Establishing some years of good behavior between the last conviction and your application is only part of the potential solution in overcoming your past criminal history. An application with a good probability of approval will include evidence indicating that you are remorseful of your actions and that you have rehabilitated from your past criminal behavior. With respect to the driving while intoxicated conviction, even if you think you don't have a drinking problem, you should understand that the immigration officer reviewing your application will default to thinking that you do simply based on the fact that in order to satisfy your urge to drink, you were willing to put other people's lives at risk and break the law.
Similarly, even if you think you are not a violent person, it is likely an immigration officer will think that you are or have some inclination of being a violent person by simply participating in a fight. As a result, the officer wants to see that you understand the potential consequences of your past bad acts and that you have taken actions showing reformation of your way of thinking and possibly lifestyle to avoid these bad acts in the future. Combined with years of good behavior, evidence of rehabilitation and reformation should result in the officer believing you have overcome your problem and that you are deserving of citizenship.
Most often, non-disqualifying criminal behavior and or convictions are not necessarily fatal to a naturalization application, but they cannot be taken for granted. Assuming the criminal history is not one that will disqualify you or place you in deportation proceedings, work must be done regardless to demonstrate that it was behavior or a pattern of behavior that you have overcome and will not participate in again. Whether it be that the crime disqualifies you for five years or there were victims that suffered substantial injuries, an attorney will advise you if it is better not to apply at all or to wait more time before applying. Finally, in the event that the history does not disqualify you, but may place you at risk of deportation, you must discuss your case in detail with an immigration attorney to determine whether it is worth attempting the application and/or prepare and brace yourself for a denial to go through the removal process to seek a waiver to forgive your disqualifying conviction, to then re-attempt the application.  An attorney will advise whether you will qualify for a waiver and whether you have a strong chance of approval of a waiver to warrant taking the chance of applying for citizenship.
In your case, even though the last driving while intoxicated conviction happened around 5 years ago and it appears that your battery conviction is neither a disqualifying aggravated felony or crime involving moral turpitude, the battery conviction still creates some problems. First, if you are still on probation, by the time your application is being decided, your application will be denied. Second, as previously stated if the facts of the case seem pretty bad, such bad acts may result in the officer deciding to not grant your application. For example, if the facts show more of a mutual combat situation where there were no injuries, then you can consider filing sooner rather than later. However, if it appears that you were trying to significantly hurt the victim, then you may also want to put some time in between your battery conviction and application to demonstrate subsequent good behavior and rehabilitation. Again, an experienced immigration attorney will be able to advise you whether your application can be filed sooner or better to file it later.
FREE Visa Resources
Click on the buttons below in order to claim your free Visa Guide (E-1, E-2, TN, EB-5, H-1B, L-1, PERM, NIW, EB-1, O-1, E-3), sign up for our free Webinar, join our Facebook Group, or watch our videos.
Download FREE Visa Guide
Sign Up For Our Webinar
Join Our Facebook Group
Watch Our Videos
Set up a Visa or Green Card Consultation
For a dedicated one-on-one consultation with one of our lawyers, click on the button below to schedule your consultation.
Schedule a consultation
This website and blog constitutes attorney advertising. Do not consider anything in this website or blog legal advice and nothing in this website constitutes an attorney-client relationship being formed. Set up a one-hour consultation with us before acting on anything you read here. Past results are no guarantee of future results and prior results do not imply or predict future results. Each case is different and must be judged on its own merits.