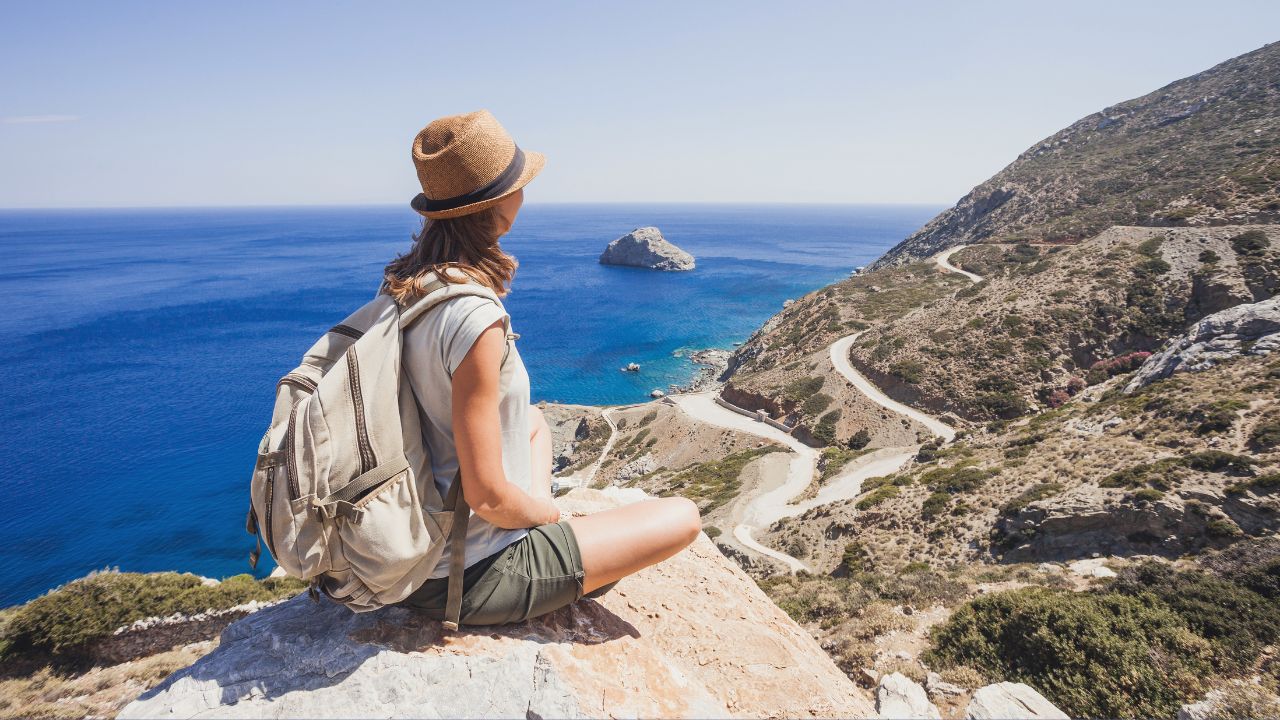 It is very important to know the difference between a visa and a status. A "status" describes the terms of your authorized stay within the United States. A "visa" is the ticket you need to show to be allowed to enter the United States from abroad. It is possible that a person is in valid H1B "status" but not in possession of a valid H1B "visa." In this case, the person can remain in the United States and work for the employer for as long as he or she is authorized for under the H1B status. But if he or she leaves the United States even for a day (other than short trips to Canada or Mexico), the person needs to apply and obtain a new H1B "visa" to be allowed back in the United States.
Because of this, applicants need to be very careful when doing a change-of-status application from within the United States in terms of planning international travel. Let's consider a common scenario: a student who graduates from a U.S. university, obtains OPT (optional practical training) work authorization, and gets a job offer from an employer that applies for a change-of-status to H1B on the person's behalf.  The student's status changes from F-1 student (and OPT), to what is called a Cap-Gap, to H1B. At each of these steps, what are the implications for international travel?
F-1 Student - Can travel internationally on valid F-1 visa
Evidently, F-1 students with a valid F-1 visa can travel in and out of the United States throughout the duration of the student's academic program. If the visa is about to expire but the program is not completed, the F-1 student must apply and obtain a new visa from a consulate outside the United States.
F-1 OPT - Can travel internationally on valid F-1 visa
F-1 students can obtain post-completion OPT upon obtaining a new I-20 from their designated school official (DSO) containing the OPT notation, and timely applying for employment authorization through USCIS. The OPT can be considered an extension of your F-1 status even after your academic program is technically complete. You can travel in and out of the United States during OPT if your original F-1 visa is still valid.
If your F-1 visa expired, you can still stay in the U.S. for the duration of your OPT and you will remain in valid F-1 "status," but if you travel abroad you will not be able to re-enter the United States without a visa. You will need to apply for a new F-1 visa at a U.S. consulate in a foreign country with your most recent I-20 that authorized the OPT and proof of OPT approval from USCIS.
Cap Gap – Can travel internationally on valid F-1 visa
If a student successfully secures a job offer from an employer during the OPT period and the employer agrees to submit an H1B petition for authorization to employ him or her, once this is approved the student may start working on October 1 of the applicable year. However, because of the academic schedule of universities, in many cases a student will be issued an OPT that expires before October 1 that year – which often creates a "gap" between periods where the student is allowed to work. If your H1B petition is already approved, though, the good news is that USCIS fills this gap with an implied extension of your OPT work authorization during this period.
It is possible to travel internationally during this period, if you still have a valid F-1 visa tied to your OPT. When you are re-entering the U.S., you can be re-admitted under your F-1 visa and upon showing your recently-expired EAD card and your I-797 approval notice for the H1B status, which proves you are in valid "Cap Gap" status where the validity of your employment authorization is impliedly extended.
H1B – Once you leave, cannot re-enter the U.S. without applying and obtaining a new H1B visa from a consulate
Assuming you had applied for a Change of Status from F-1 to H1B, after October 1, you are no longer in "Cap Gap" and are in H1B worker status. Once you enter H1B worker status, you cannot go abroad and re-enter the U.S. without applying for and getting a new H1B visa. In other words, after October 1 you can no longer enter the US on your F-1 visa even if the validity period remains.
If you need to leave the United States after having changed status to H1B and plan to return to the U.S. to resume the same job, you will need to plan ahead to allow sufficient time to apply for an H1B visa at a U.S. consulate in a foreign country, stay in the country for the interview, and receive the H1B visa before you attempt to re-enter the U.S.
Changing your status does not automatically give you a new visa. It is important to understand the consequences of change-of-status applications on the ability to travel internationally and at what point you will need to apply for a new visa to re-enter the US.
This website and blog constitutes attorney advertising. Do not consider anything in this website or blog legal advice and nothing in this website constitutes an attorney-client relationship being formed. Set up a one-hour consultation with us before acting on anything you read here. Past results are no guarantee of future results and prior results do not imply or predict future results. Each case is different and must be judged on its own merits.