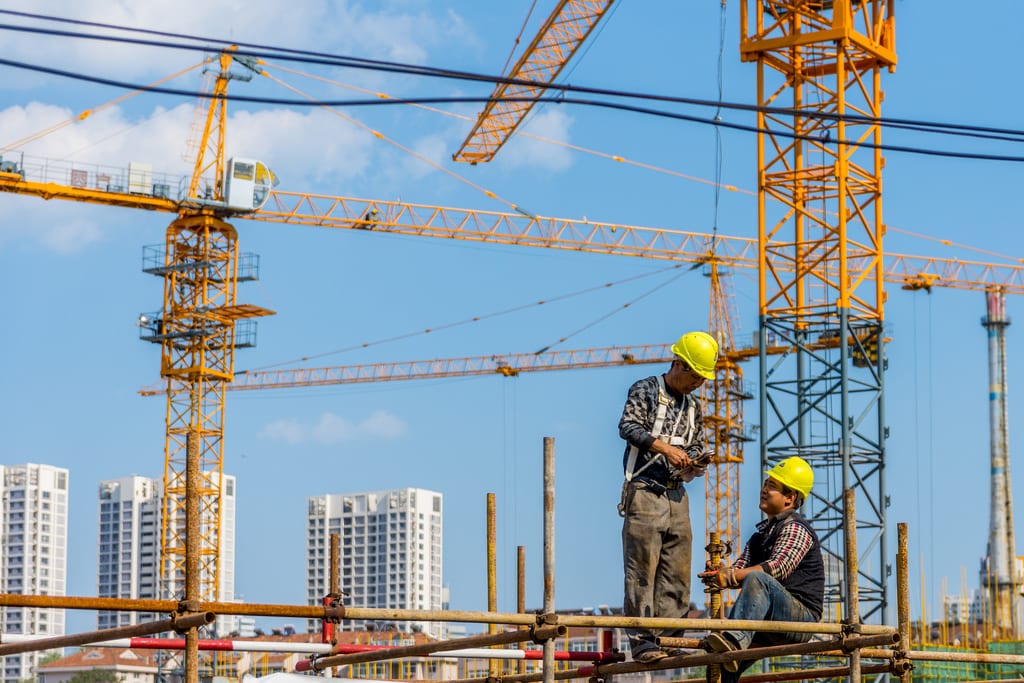 1. What is the O-1 nonimmigrant classification?
The O-1 is a nonimmigrant employment-based visa classification for a person of extraordinary ability in the sciences, arts, education, business, athletics or in the television and motion picture industry who is coming to the U.S. to perform services relating to specific projects, events or activities requiring extraordinary ability. Architects are eligible for extraordinary ability classification in the field of arts. You do not have to be a licensed architect in the U.S.
2. How is "extraordinary ability" defined?
For architectural professionals working in the field of arts, "extraordinary ability" is defined as "distinction". Distinction means a high level of achievement in the field of the arts evidenced by a degree of skill and recognition substantially above that ordinarily encountered to the extent that a person described as prominent is renowned, leading, or well-known in the field of arts.
3. Does the O-1 visa classification require employer sponsorship?
An employer may file an O-1 visa petition, or a designated agent may file the petition if the applicant wishes to have the freedom to work for multiple employers.
4. How is "extraordinary ability" demonstrated?
To prove "extraordinary ability" in field of arts, the applicant must show evidence that the beneficiary has received, or been nominated for, significant national or international awards or prizes in the particular field, such as an Academy Award, Emmy, Grammy or Director's Guild Award, or evidence of at least (3) three of the following:
Lead or starring role in productions or events of distinguished reputation,
National or international recognition for achievements,
Lead or starring, or other critical role for organizations or establishments that have a distinguished reputation,
A record of major commercial or critically acclaimed successes,
Significant recognition for achievements from organizations, critics, government agencies or other recognized experts in the field,
Commands a high salary or other remuneration, or
Other comparable evidence.
In addition, strong support letters from other authorities in the field are required, as well as an "advisory opinion" consultation with an appropriate peer group or labor organization regarding the proposed work and the applicant's qualifications.
5. Given such a high standard, why would anyone apply for the O-1 classification?
O-1 classification is an option for current J-1 exchange visitors who wish to extend their stay to work in the United States. The following are some reasons why the O-1 visa may be appropriate in some situations:
Unlike the H-1B, no LCA is required. Therefore, an employer can bypass the Department of Labor and its prevailing wage and notice requirements.
There is no limit to the number of O visa petitions that can be issued by USCIS, therefore there is no annual "cap" on these visas.
The O-1 is not subject to a maximum period of validity, such as the H-1B six-year limit or the L-1 five-seven year limit.
If an individual is in J-1 classification or previously held J-1 classification and is subject to the two-year foreign residency requirement and that requirement has not been waived, this individual is ineligible for H-1B and L-1 visa/classifications, as well as Permanent Residency, but may obtain an O-1 visa/status.
6. How does one apply for an O-1 visa?
Before one can apply for the O-1 visa at a U.S. Consulate, an O-1 petition must be filed with and approved by USCIS. If the individual is in the U.S. in another nonimmigrant classification and is eligible for a change of status, such a request can be made at the time that the O-1 petition is filed.
In the case of J-1 visa holders who are subject to a home residency requirement and who are present in the U.S., a change of status cannot be filed, and prior to approval of the petition, the applicant must apply for a waiver of the home residency requirement, if not, the applicant must travel to a U.S. consulate to obtain an O-1 visa stamp before being able to work for the employer in O-1 status. If the individual is outside the U.S. or is not otherwise eligible for a change of status in the U.S., then the petition can be filed with a request for Consular notification and if/when it is approved, the individual must apply for the actual visa (unless visa exempt) at a U.S. Consulate prior to applying for admission as an O-1 nonimmigrant.
7. Standard for Qualification
Because of the high standards for qualification and the extensive documentary requirements of the O-1, it is crucial for the applicant to have a firm understanding of what the O-1 visa requires, and commence the preparation process with a lawyer early on in. Generally, a comprehensive O-1 petition will take anything between 1-3 months to prepare and will largely depend upon how well you can gather the evidentiary materials.
8. How long can a person hold O-1 status?
The initial period of validity for O-1 status is three years. Extensions may be obtained for additional one-year periods, to continue or complete the same event of activity for which the O-1 was granted. USCIS regulations do not provide for a maximum limit on O-1 status.
The O-1 is a viable option available to most architects, however, there are also various other options  that may be available, for example, Australian citizens can apply for the E-3 visa; Canadians and Mexicans can apply for the TN visa; L-1 visa if the foreign branch of the architecture firm is looking to transfer the applicant to work for the US branch; or architects from a country that has a treaty with the US coming to invest a substantial amount of capital into a US business may consider an E-2 treaty investor visa. Scott Legal has worked with numerous architectural professionals and other creative professionals and we look forward to assisting you with your immigration needs.
This website and blog constitutes attorney advertising. Do not consider anything in this website or blog legal advice and nothing in this website constitutes an attorney-client relationship being formed. Set up a one-hour consultation with us before acting on anything you read here. Past results are no guarantee of future results and prior results do not imply or predict future results. Each case is different and must be judged on its own merits.