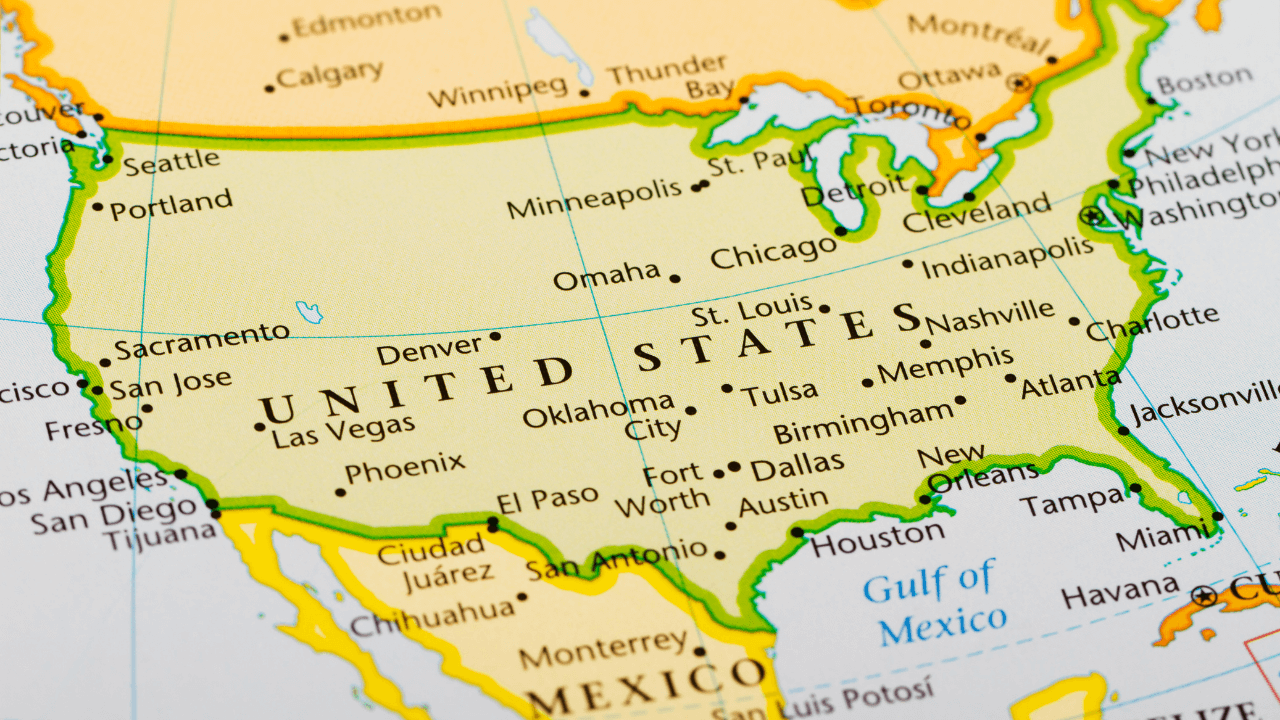 Potential options for noncitizens seeking a green card with pending removal orders.
About five years ago an Immigration Judge ordered my deportation from the United States. I am currently married to a Legal Permanent Resident and I am wondering whether I have a chance in obtaining a green card despite my previous removal order?
Depending on your circumstances, there may be some options still available in obtaining a green card despite the deportation also known as removal order.
The first step in evaluating your case is whether your circumstances will allow you to apply for a green card without having to leave the United States under the immigration laws. This process is called the adjustment of status process. One way you may qualify for adjustment of status is if you meet the eligibility requirements of section 245(i) of the Immigration and Nationality Act.
The second way to qualify for adjustment of status, is if you can prove that you were inspected and admitted by an immigration officer at a border checkpoint during your last entry into the United States. If you can prove inspection and admission, and you are married to a U.S. citizen spouse or if you have a U.S. citizen son or daughter 21 years of age or older you will also qualify for adjustment of status. If your spouse is a legal permanent resident and you have no children born in the United States who are 21 years of age or older then your spouse will have to consider applying for citizenship to complete eligibility for adjustment of status.
If you qualify for the adjustment of status process, we can now proceed to determine the options in attempting to obtain a green card while still present in the United States with a pending removal order.
I entered on a tourist visa ten years ago. If my spouse becomes a U.S. citizen, will I be able to get my green card?
Probably, but eligibility for adjustment of status does not do away with the deportation order. Again, depending on your circumstances, a deportation order can still potentially prevent you from adjusting status to a green card. After the judge issued the removal order if you were actually physically removed and re-entered the U.S. without being inspected and admitted then you will not qualify for adjustment of status because you will be subject to what is known as the permanent bar which occurs after a noncitizen re-enters the United States without being inspected and admitted after being removed from the United States. In this scenario, you will have to look at other options in potentially applying for a green card.
If you were never physically removed, depending where in the U.S. you file, you are still likely going to face resistance by USCIS in reviewing and deciding on your application. The reason is that many USCIS offices have taken the position that they do not have jurisdiction or authority to review an adjustment application with a pending deportation order because only the immigration court has jurisdiction over such an application. The law is not fully developed on this issue, so such a case will require some degree of creativity and patience.
Can you explain the available strategies and options in applying for my green card with my pending removal order?
The first option to consider is to have an Immigration attorney reach out to attorneys representing the Department of Homeland Security to see if a Department attorney will agree to join in a motion to reopen your deportation case to have the case officially terminated to allow you to file your application with USCIS or if not terminated, then have an immigration judge decide your green card case.
Motion to reopen based on newly available relief from removal.
The next option in the event you cannot convince a Department attorney to agree to join in reopening your case is to have an attorney file a motion to reopen attempting to convince an immigration judge to reopen your case to allow you to bring forth the adjustment application before the judge. This option does not always work since in most cases such a motion should be filed within 90 days of the deportation order. As a result, a judge may require an explanation as to why it has taken so long to file the motion because too much time has passed.
The fact that you did not qualify for adjustment of status during your past court process will be helpful but does not guarantee that a judge will reopen your case. Regardless, an attorney can review your case and determine if this option is available and the likelihood of success based on your circumstances.
Federal Court Litigation.
Another option is to file the application with USCIS and if denied then file a lawsuit in federal district court to attempt to have a federal judge order USCIS to consider and decide your case. As stated, the law is not entirely clear on the issue although a reasonable interpretation of the immigration laws and past immigration related court decisions are on the side of the argument that USCIS should consider these applications. Here you can review our discussion of federal court mandamus litigation. The problem with this option is that even if the law is on your side, USCIS can still refer you to Immigration Customs Enforcement, "ICE" to be detained and removed on the pending deportation order. It may be possible to get a Federal District Court to stay such removal, but unfortunately such a stay is not guaranteed and even if a stay is granted you may still have to overcome the issue about your release from immigration detention custody pending your case. So even though this is a viable option, it is likely a very stressful and potentially costly option.
The last option is to go through consular processing to obtain your green card. Consular processing is the path where you apply for your green card by going through a U.S. consulate or embassy abroad. This process is very possible but will also require some degree of patience. Fortunately, most of the process can be done while you are in the United States. You will initiate the process with USCIS, by filing an I-130 petition where you have to prove to USCIS that your relationship with your spouse is real and not entered into to obtain the green card. Once your I-130 is approved, you proceed to apply for certain waivers you will need to forgive/waive impending bars you will face when you depart the United States. This is sort of a preapproval process because you do not incur the bars until you leave the U.S. The bars you are facing are two ten-year bars. One is based on your departure after living for a period of unlawful presence in the U.S. for one year or more. The other bar is based on departing the U.S. after an order of removal/deportation was issued against you.
Your first waiver is not technically a waiver but acts like a waiver in the sense that if granted allows you to overcome the 10-year deportation-based bar. This is done by filing form I-212 with USCIS, attempting to convince USCIS that you deserve a chance to live in the U.S. despite your deportation order. This generally involves USCIS weighing any positive equities against any negative factors in your life including past criminal history, and immigration history.
When the I-212 application is approved, you then proceed to file the waiver for the 10-year bar based on your unlawful presence in the U.S. This is accomplished by filing form I-601A with USCIS. With this waiver, USCIS also does a balancing of positive equities and negative factors, but also requires you to prove that your spouse or a parent who is a legal permanent resident or U.S. citizen will suffer a high level of hardship called extreme hardship if you are removed from the United States. Understand that these waivers are not automatic and not easy, but they are very possible to obtain and have a high rate of success if filed and executed correctly. You can review our discussion on extreme hardship here.
Once these two waivers are approved, you can then proceed to request your interview at the consulate abroad leaving the United States some days or a few weeks before the scheduled interview. Upon approval of your application after the interview, you will receive your travel documents including your immigrant visa to return to the United States. Upon returning to the United States you will be considered a legal permanent resident where you just wait for your green card to arrive through the mail.
Important Considerations regarding Consular Processing.
Two negative factors to consider with this option. First, is that this process will take some time. Likely it will take around 2-4 years. Second, although it is a positive factor that most of that time is spent in the United States, the negative side is that you will not have any legal status in the U.S. while you are awaiting the process. This means, that if ICE agents encounter you, there is little you can do to stop ICE from removing you based on the pending deportation order.
While weighing these negative factors, there are a few things to keep in mind. First is that a potential encounter with ICE will depend a lot on what your past immigration and criminal history looks like as well as whether you engage in behavior that may expose you to law enforcement. No criminal history and just having the deportation order and no other immigration history places you in a lesser category of risk than say someone with several criminal arrests and convictions especially with multiple removals in the past. Not to say that there is no risk even with no criminal history, but a person with little to no criminal history will not be as high on ICE's radar.
Furthermore, your behavior may also influence your chances of an ICE encounter. If you engage in behavior that poses a higher risk of breaking a significant criminal law, the higher the risk you will be arrested and be exposed to being visited by an ICE agent in jail. Also note that many law enforcement agencies across the U.S. will report someone that is undocumented to ICE agents.
What if I am not able to adjust status and ICE removes me before completing the waiver process?
Your case is not over but will require even more patience. You are now faced with going through most of the process from abroad including the filing of the two waivers while outside the United States. This means that the 2-4 year period will mostly be spent abroad, although the likelihood of success is still rather high.
Regardless your situation, speak to one of our attorneys to review your options with you and to work with you to decide which one of these options would best match your circumstances and to help you plan ahead in pursuing one or several of these options.
FREE Visa Resources
Click on the buttons below in order to claim your free Visa Guide (E-1, E-2, TN, EB-5, H-1B, L-1, PERM, NIW, EB-1, O-1, E-3), sign up for our free Webinar, join our Facebook Group, or watch our videos.
Download FREE Visa Guide
Sign Up For Our Webinar
Join Our Facebook Group
Watch Our Videos
Set up a Visa or Green Card Consultation
For a dedicated one-on-one consultation with one of our lawyers, click on the button below to schedule your consultation.
Schedule a consultation
This website and blog constitutes attorney advertising. Do not consider anything in this website or blog legal advice and nothing in this website constitutes an attorney-client relationship being formed. Set up a one-hour consultation with us before acting on anything you read here. Past results are no guarantee of future results and prior results do not imply or predict future results. Each case is different and must be judged on its own merits.