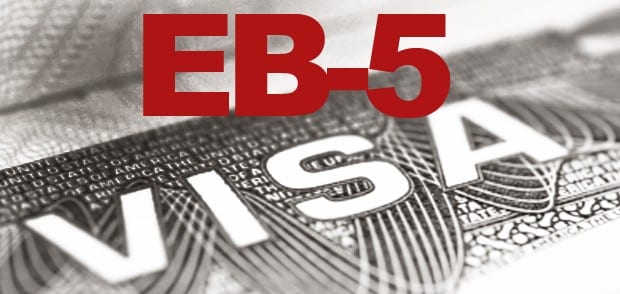 Despite the fact that the EB-5 investment immigration program has been renewed again, again, and again, every time it has come close to expiration without change, USCIS has finally published the long-waited updates to the EB-5 program. These changes differ slightly from the proposed rules that were initially issued by the Department of Homeland Security on January 2017. The new rules, which are listed and explained below, will go into effect on November 21, 2019. Until then, the current EB-5 rules are in place. To learn more about the current program, please click here.
The new changes include:
1. Increasing the minimum investment amount from $500,000 to $900,000 for Targeted Employment Areas (rural areas or those designated as having an unemployment rate of at least 150 % the national average). Minimum investment amounts for non-TEA investments will increase from $1 million to $1.8 million. In addition, minimum investment amounts will increase automatically every five years.
2. Changing the parameters and authority on TEA designations. Under the current rules, TEA designations are issued by the department of economics of each individual state. Currently, in order to qualify as an unemployment-based TEA, the census track the EB-5 project is located in must have an average unemployment rate of over 150% of the national unemployment rate. However, there is no limit on the parameter of how many different census tracks can be used to obtain the average as long as all of the census tracks are connected. This means that, in order to receive an average rate of unemployment high enough to qualify for 150% of the national average, you can use an area that is as large as necessary to get a high enough average. This is the reason that projects such as Hudson Yards in Manhattan is able to receive TEA designation.
Under the new rules, UCSIS will be the only authority that is able to issue TEA designations. The new rules will also restrict the designation to the immediate vicinity of the EB-5 project.
3. More flexibility for derivative family members (spouses and minor children of the investor) of conditional green card holders. The new rule will allow some derivative family members to file for removal of conditions on their green cards independently of the main investor and at their place of residency, regardless of the principal investor's place of residency. To learn more about removal of conditions, please click here.
4. EB-5 applicants would be able to keep their initial priority date while they wait for their green card. After an EB-5 application is filed, the investor will receive a receipt from USCIS that will include a date known as the priority date, the date their application has been accepted by USCIS. For the majority of countries, this date will be used to check the USCIS processing times for applications. For countries such as Mainland China, Vietnam, and India where EB-5 visas are retrogressed, it will also indicate how long the visa retrogression wait will be.
The employment-based fifth preference category, "EB-5", of immigrant investors, is allotted approximately 10,000 immigrant visas annually. To learn more about investment immigration and EB-5 applications, please click here. This quota includes principal applicants as well as spouses and unmarried children under the age of 21. On top of this, no one country in the category is allowed to exceed more than 7% of the visas allowed.  For applicants from countries that have exceeded the 7% allowance, a "visa retrogression" (or wait-list) is applied to the country.
Visa retrogression happens when a country's visa allowance is not "current", but rather a cutoff date is imposed on its applicants. The Department of State publishes a monthly Visa Bulletin which lists the cutoff dates that govern visa availability. It determines which applicants are eligible to file for adjustment of status, as well as which applicants are eligible for permanent resident status. Applicants who have a priority date earlier than the cutoff date published in the most current Visa Bulletin are eligible to apply for permanent residence.
The new rule allows individuals with previously approved EB-5 applications, but who now need to file a new EB-5 application due to certain changes in circumstances, to retain their original priority date and thus avoid waiting unnecessarily before applying for their green card.
If you are an investor interested in pursing an EB-5 visa, make sure to contact our office today for a consultation and in order to start your process before the new rules go into effect on November 21, 2019.
This website and blog constitutes attorney advertising. Do not consider anything in this website or blog legal advice and nothing in this website constitutes an attorney-client relationship being formed. Set up a one-hour consultation with us before acting on anything you read here. Past results are no guarantee of future results and prior results do not imply or predict future results. Each case is different and must be judged on its own merits.