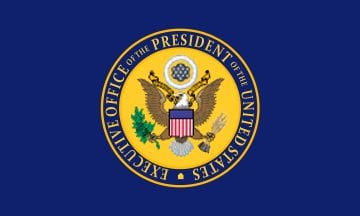 The National Interest Waiver (NIW) is an employment based green card category that permits applicants to self-petition. The NIW falls under the EB-2 green card category, which means that any applicant must have an advanced degree or equivalent (a baccalaureate or foreign equivalent degree plus 5 years of post-baccalaureate, progressive work experience in the field) or be able to demonstrate exceptional ability in the sciences, arts or business. Once these threshold requirements are met, there are three additional prongs that must be satisfied in order to demonstrate that an applicant qualifies for the National Interest Waiver:
Applicant must show that their proposed endeavor has both substantial merit and national importance;
Applicant must show that they are well-positioned to advance the proposed endeavor; and
There must be a showing that on balance, it would be beneficial to the United States to waive the requirements of a job offer and thus of a labor certification.
For applicants who do not have advanced degrees or equivalent, they will need to demonstrate that they have exceptional ability in the sciences, arts or business to qualify for the NIW. Exceptional ability means that the applicant must have "a degree of expertise significantly above that ordinarily encountered" in the field of endeavor. This is a lower standard than the one for extraordinary ability, where the applicant must show they are "one of that small percentage who have risen to the very top of the field of endeavor."
Proving exceptional ability means that the applicant must meet at least three of the following seven criteria, although applicants should provide evidence for as many criteria as possible:
Official academic record showing that you have a degree, diploma, certificate, or similar award from a college, university, school, or other institution of learning relating to your area of exceptional ability
Letters documenting at least 10 years of full-time experience in your occupation
A license to practice your profession or certification for your profession or occupation
Evidence that you have commanded a salary or other remuneration for services that demonstrates your exceptional ability
Membership in a professional association(s)
Recognition for your achievements and significant contributions to your industry or field by your peers, government entities, professional or business organizations
Other comparable evidence of eligibility is also acceptable.
When U.S. Citizenship & Immigration Services reviews the evidence for exceptional ability, they use a two-part analysis. In the first part of the analysis, they will determine whether the applicant has met the basic regulatory criteria. For example, if you submitted evidence showing that you are a member of professional associations in your field of expertise, this would satisfy part one of the analysis. For the second part of the analysis, the officer will determine whether the evidence demonstrates that the applicant has the level of expertise required to prove exceptional ability. It would be beneficial to include proof that the professional association requires a high level of expertise/accomplishment from members before allowing them to join or to show that there is a rigorous selection process to be permitted to join or that the association is considered prestigious within the professional field.  During this second part of the analysis, the officer will evaluate the evidence by looking at the petition as a whole to determine if, overall, the evidence shows that the applicant meets the level of expertise needed to prove exceptional ability.
Although it is possible to qualify for the NIW without having a degree, it makes the case more complicated, and you will need to be sure you can gather sufficient evidence to prove that you have exceptional ability in the relevant field of expertise.
This website and blog constitutes attorney advertising. Do not consider anything in this website or blog legal advice and nothing in this website constitutes an attorney-client relationship being formed. Set up a one-hour consultation with us before acting on anything you read here. Past results are no guarantee of future results and prior results do not imply or predict future results. Each case is different and must be judged on its own merits.