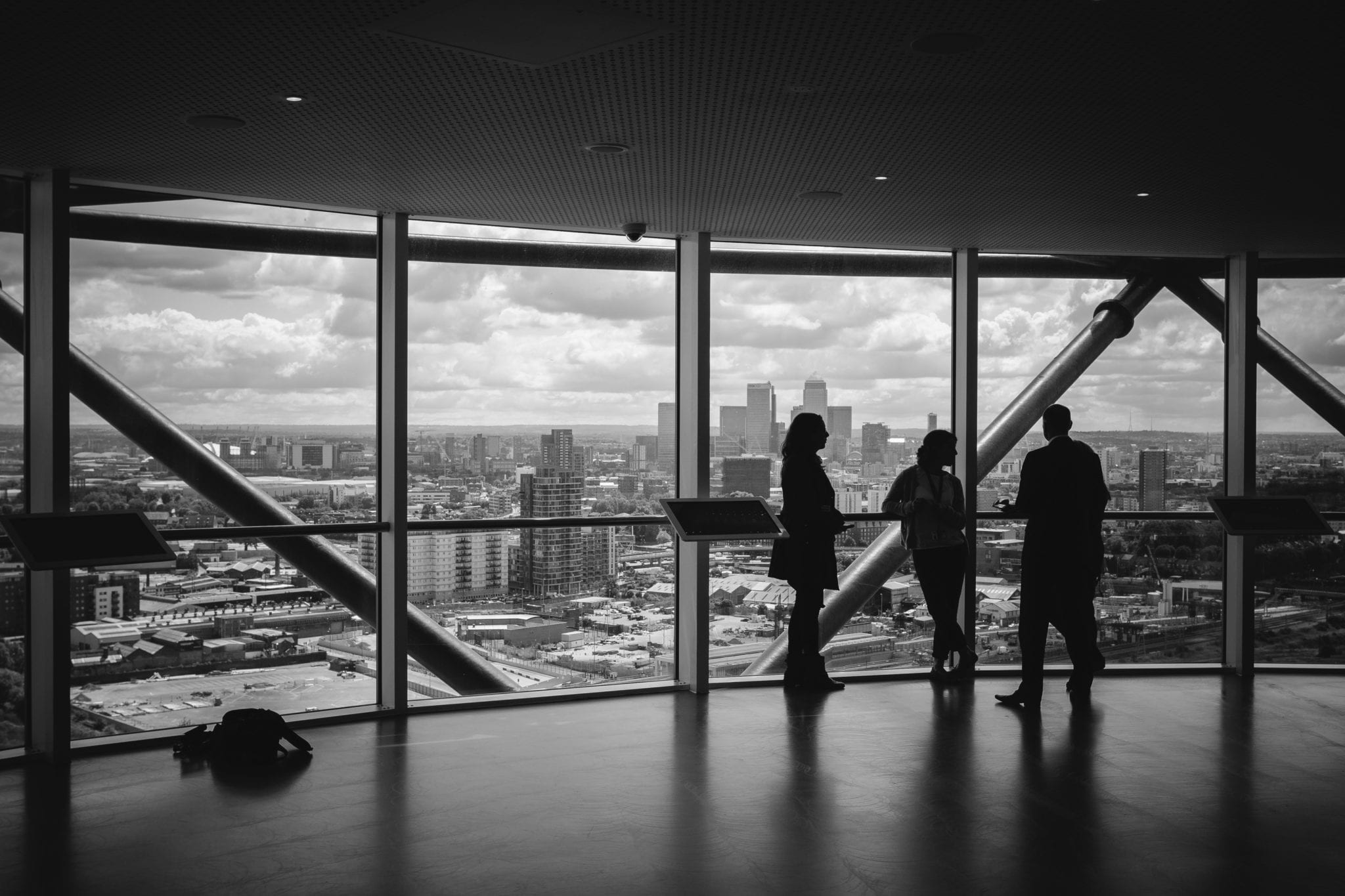 The Department of Homeland Security (DHS) has proposed a rule to allow international entrepreneurs to have temporary permission to be in the United States in order to start and develop their businesses. This is only a proposed rule and has not yet gone into effect and the DHS is accepting comments on their proposals.  After the comment period, it is expected that some version of the rule will become law.
So how do the proposals impact visas for entrepreneurs? 
The proposed rule would offer entrepreneurs an opportunity to be "paroled" into the United States. Parole is not a visa like an E-2 or L or H1-B but instead is a discretionary tool that allows the DHS to permit certain people to come to the United States without a visa for humanitarian reasons or to provide a significant public benefit to the United States. DHS has used its parole authority for years for numerous reasons, such as allowing an individual to obtain medical treatment, enabling a person to testify at a trial, and allowing individuals who are otherwise barred from being admitted to the U.S. to temporarily enter for specific events occurring here. This proposed rule would allow international entrepreneurs to enter the U.S. for 2 to 5 years in order to start-up businesses showing potential of substantial economic benefit and job growth to the United States. 
The proposed rule acknowledges and discusses at length the enormous contribution that foreign born entrepreneurs have already made to the U.S. economy in spite of restrictive immigration rules that have created barriers for doing business. For example, DHS cites to evidence showing that approximately 25% of technology and engineering companies created between 2006 and 2012 in the United States were by foreign born entrepreneurs, and that publicly traded immigrant-founded venture-back companies had a total market capitalization of $900 billion. Many other countries are providing legal pathways for international entrepreneurs to do business within their borders, and the proposed rule indicates that the DHS is finally committed to following suit.
What are the requirements for parole for start-ups?
The proposed rule would grant parole to entrepreneurs whose start-ups will be high-growth and provide a significant public benefit. This really translates to job creation and the other economic benefits associated with a thriving business.  The requirements proposed are as follows:
The company must have been formed within 3 years of applying;
The investor seeking parole must have at least 15% ownership in the company and have an active and central role in its operations; and,
One of the following must be met:

The company received an investment totaling at least $345,000 from one or more established U.S. investors, which are defined as investors who have made similar or greater investments on a regular basis over the past 5 years and who can demonstrate that at least two of the companies invested in have subsequently experienced significant growth in revenue or job creation. If the investor is an individual, he or she must be a U.S. citizen or a Legal Permanent Resident. If the investor is a company, then the company must be located in the U.S., organized under U.S. law, and majority owned and controlled by either U.S. citizens or Legal Permanent Residents. The investment must also be an arms-length transaction meaning the investment cannot come from the entrepreneur or from the entrepreneur's family.
The company received a government contract- Federal, State, or Local – of at least $100,000.
If the investment in the company only partially satisfies one of the above numerical criteria, then additional reliable and compelling evidence of the company's potential for growth and job creation can be considered, such as the entrepreneur's success in past start-ups or evidence that the company is participating in a start-up accelerator.
Parole can initially be granted for two years.
After that, a potential three-year extension can be granted if the following proposed requirements are met at that time:
The company has continuously operated during the initial period of parole and continues to have substantial potential for growth and job creation;
The entrepreneur continues to have an active and central role in the company, and has at least 10% ownership in the company. The percentage of ownership for the entrepreneur has decreased from the 15% required at the outset to take into account the potential need to raise additional venture capital financing by selling ownership interest; and;
One of the following must be met:

The company received an additional $500,000 investment from U.S. investors meeting the same requirements outlined for an initial grant of parole.
The company has generated revenue of at least $500,000 annually with a growth rate of at least 20%. The DHS has commented that the revenue average in innovative sectors is $360,000 in two years, and therefore to ensure parole is only granted to high-growth companies who provide a substantial public benefit, a more stringent $500,000 revenue amount would be required.
The company created 10 full times jobs for U.S. workers who are not immediately related to the entrepreneur.
If any of the above criteria is only partially met, additional reliable and compelling evidence can be considered to determine whether parole should be extended
Can my family members also be granted parole?
Yes, your spouse and unmarried children under 21 years of age can also be granted parole. Your spouse would also be eligible to apply for employment authorization in the United States.
Are there any restrictions on my grant of parole? Can my grant of parole be terminated?
There is a requirement that the entrepreneur must report any significant change during the period of parole to the USCIS. These material changes would include changes to the entrepreneur's role, significant changes in ownership structure, bankruptcy, criminal charges, and any judgements made against the company or individual entrepreneur by a government entity. Based on the nature of these changes, it would be in the discretion of the USCIS whether to terminate parole.
The individual entrepreneur would also have to maintain a household income greater than 400% of the poverty level the entire time he or she is paroled in the United States. According to 2016 levels, an individual would have to maintain an income of at least $47,080, a couple an annual income of $63,720, and a family-of-four an annual income of $97,000.  
How is the proposed international entrepreneur parole program different from an E-2 Treaty Investor Visa?
The E-2 visa is currently an option for entrepreneurs who wish to start-up businesses in the U.S. The requirements for an E-2 visa are significantly less stringent than that of the proposed parole program. For example, for an E-2 visa, the investment amount is not fixed but rather based on the nature and needs of your business. In addition, the E-2 business should provide economic opportunity for more than just the investor's family, but the requirement is simply that the business is create some U.S. jobs, not that the business must create 10 full-time job or generate revenues of over $500,000. In addition, for an E-2 visa the investment can come from the entrepreneur or entrepreneur's family rather than a U.S. Investor.
---
To find out more about an E-2 Investor visa, click here. 
---
One down side of the E-2 visa though is that the E-2 visa is only available to nationals of countries who have an E-2 Treaty with the United States,  (See Country List Here), so the E-2 visa is simply not an option to many foreign born entrepreneurs (eg. from India or China) seeking to start up a business in the United States. The proposed parole program could be of significant benefit to such individuals once it is implemented.
---
To find out more about some other investor visas click here.
---
As this is only a proposed rule, the requirements outlined above may change. DHS is currently in the rule-making comment period, and after taking the comments into consideration, will eventually issue a final rule implementing the international entrepreneur parole program. Scott Legal P.C. will keep you updated when the final rule is promulgated and what the final requirements are at that time.
---
RELATED CONTENT:
FREE Visa Resources
Click on the buttons below in order to claim your free Visa Guide (E-1, E-2, TN, EB-5, H-1B, L-1, PERM, NIW, EB-1, O-1, E-3), sign up for our free Webinar, join our Facebook Group, or watch our videos.
Download FREE Visa Guide
Sign Up For Our Webinar
Join Our Facebook Group
Watch Our Videos
Set up a Visa or Green Card Consultation
For a dedicated one-on-one consultation with one of our lawyers, click on the button below to schedule your consultation.
Schedule a consultation
This website and blog constitutes attorney advertising. Do not consider anything in this website or blog legal advice and nothing in this website constitutes an attorney-client relationship being formed. Set up a one-hour consultation with us before acting on anything you read here. Past results are no guarantee of future results and prior results do not imply or predict future results. Each case is different and must be judged on its own merits.