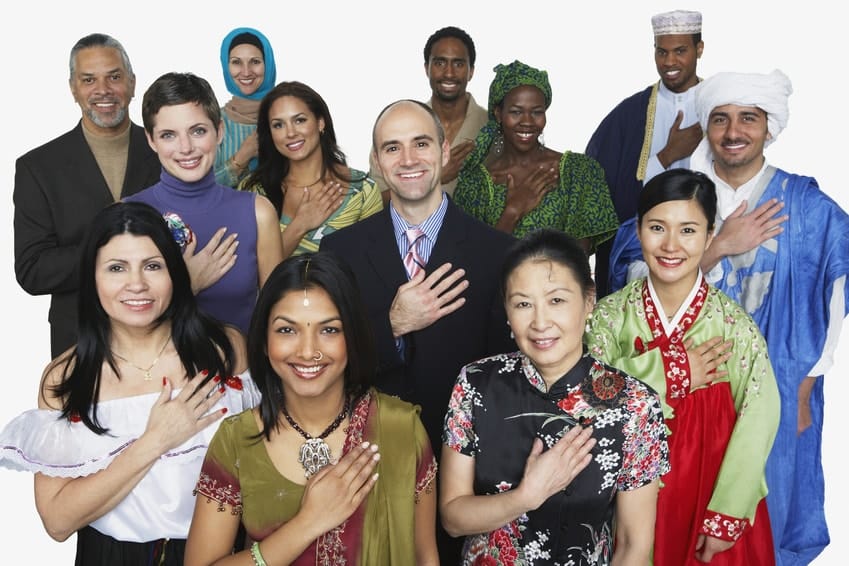 Acquisition of citizenship is the legal term given to children born to U.S. citizens abroad who automatically become U.S. citizens at birth. Simply being born to a U.S. citizen abroad is not enough—certain U.S. residency requirements of the U.S. parent may apply which may differ depending on the immigration and marital status of both parents. These laws have also changed over time, and the law that was in effect on the date of your birth is the law that continued to govern citizenship acquisition for each individual's purposes.
The most recent version of the law, which is applicable to anyone born on or after November 14, 1986, has different residency requirements depending on whether both of your parents were citizens, one of your parents was a U.S. legal permanent resident (green card holder), or if one of your parents was a foreign national. For example, if you were born abroad to one U.S. citizen parent and one foreign national parent, you only would acquire citizenship at birth if your U.S. citizen parent had lived at least 5 years in the U.S. before you were born, 2 years of which would have had to be after your parent was 14. On the other hand, if you were born abroad to one U.S. citizen parent and one U.S. legal permanent resident parent, your U.S. citizen parent would have to show continuous presence in the United States for only one year prior to you being born.
The laws regarding acquisition of citizenship can become complicated, but if your child was born abroad and you think he or she might have acquired citizenship at birth, it is important to find out and file a Consular Report of Birth Abroad at a U.S. Consulate. The filing of this document will enable your child to obtain a U.S. passport.
If you are already over the age of 18 and you believe you may have acquired citizenship at birth but your parents never filed a Consular Report of Birth Abroad, you can apply for a Certificate of Citizenship with the USCIS.
Have the laws changed regarding acquisition of citizenship since the new Supreme Court Case – Sessions v. Morales-Santana?
On June 12, 2017, the U.S. Supreme Court held in Sessions v. Morales-Santana that a provision in the law of citizenship acquisition that governs for people born between December 24, 1952 and November 11, 1986 was unconstitutional. The law for that time period requires that if someone was born to a U.S. citizen parent and a foreign national parent, the U.S. citizen would have had to have been physically present in the U.S. for 10 years before the child was born, and at least 5 of those years had to have been after the U.S. citizen parent was 14 years of age.
However, there is an exception in this law for unwed U.S. citizen mothers which only requires a showing of one year of continuous presence as opposed to 10 years of physical presence. This exception does not apply to unwed fathers, who in addition to having to show 10 years of presence, also have to overcome requirements to prove paternity. These differing standards have been challenged in various circuit courts as a violation of the equal protection clause based on gender, and yesterday the U.S. Supreme Court held that the difference in presence requirements for unwed mothers and unwed fathers was unconstitutional.
The case was brought by Morales-Santana whose claim for citizenship by acquisition was denied by an Immigration Judge while in removal proceedings based on his U.S. citizen father not having met the 5 year residency requirement by just two weeks. Morales-Santana argued that it violated the Constitution that he would not be granted citizenship since he would have been granted citizenship had it been his mother who was a U.S. citizen rather than his father. While the U.S. Supreme Court found the gender distinction unconstitutional, it nonetheless declined to extend the one year presence exception which benefits children of unwed mothers to children of unwed fathers. It reasoned that doing so would disadvantage children of married parents who continue to have to demonstrate the full residency requirement. Therefore, the Supreme Court nullified the exception rather than extending it. The ultimate result did not benefit Morales-Santana, and going forward, others who may have benefited from this exception no longer can do so unless Congress decides to address the issue.
FREE Visa Resources
Click on the buttons below in order to claim your free Visa Guide (E-1, E-2, TN, EB-5, H1-B, L-1, PERM, NIW, EB-1, O-1, E-3), sign up for our free Webinar, join our Facebook Group, or watch our videos.
Download FREE Visa Guide
Sign Up For Our Webinar
Join Our Facebook Group
Watch Our Videos
Set up a Visa or Green Card Consultation
For a dedicated one-on-one consultation with one of our lawyers, click on the button below to schedule your consultation.
Schedule a consultation
This website and blog constitutes attorney advertising. Do not consider anything in this website or blog legal advice and nothing in this website constitutes an attorney-client relationship being formed. Set up a one-hour consultation with us before acting on anything you read here. Past results are no guarantee of future results and prior results do not imply or predict future results. Each case is different and must be judged on its own merits.