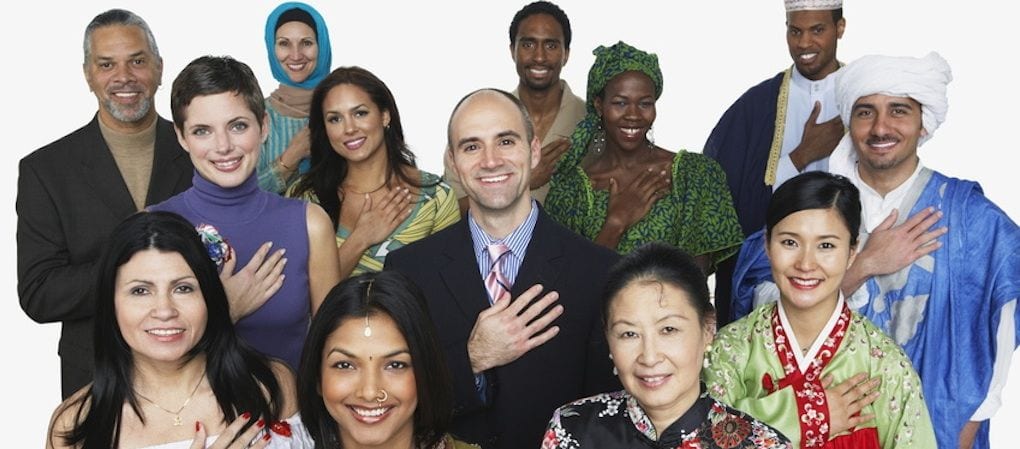 Each time someone enters the U.S. on a non-immigrant visa (B-1, B-2, TN, E-2, H-1B, L-1, O-1) they enter with a specific intent regarding how long they wish to stay.  That intent can either be temporary (non-immigrant intent) or permanent (immigrant intent). For certain non-immigrant visas, you are only permitted to enter with the intent to stay in the U.S. on a temporary basis and if the Government feels that you plan to adjust status (get a green card) in the U.S., they will deny you entry or refuse the visa.
For a very limited number of non-immigrant visas, the Government will permit a foreign national to have "dual intent" and as such a foreign national can enter the U.S. with an intent to obtain a green card.  Two visas that permit this are an H-1B visa and an L-1 visa. For other non-immigrant visas though, the Government will question your intent both when issuing the visa and when entering the U.S. and your intent must be to stay in the U.S. on a temporary basis.   So the key question is: How does the Government know what your intent is?
The Government will use a number of factors to assess intent.  When issuing the visa, they will look to ties to home country such as a home, bank account, family in the country and job.  The Government will also use the visa interview to ask pointed questions about the applicant's intent.  Similar factors are considered when entering the U.S. One key indicator that a foreign national has immigrant intent is when the applicant has a green card petition outstanding.  While having a green card petition outstanding is not dipositive in terms of intent, it gives an examiner a good indication that the applicant plans to get a green card and perhaps adjust status in the U.S. This is especially the case if the green card is current or close to being current. (Eg. If you have a sibling petition outstanding and the green card will not be current for 10 years, this may not impact your petition or entry to the U.S.).
An E-2 visa is a non-immigrant visa that is as close to a dual intent visa as they come as you are not required to maintain a residence in your home country and the assessment of ties to home country is generally relaxed.  While officially a single intent visa even with an immigrant petition outstanding, the Foreign Affairs Manual (the manual the governs E-2 processing at the consulate) states the following:
As discussed in 9 FAM 402.12-14, an applicant might be a beneficiary of an immigrant visa petition filed on his or her behalf.  However, the alien might satisfy you that his and/or her intent is to depart the United States upon termination of status, and not stay in the United States to adjust status or otherwise remain in the United States regardless of legality of status."
When we process E-2 visas, we typically just include a letter as follows and this will usually satisfy an examiner:
Dear Sir/Madam:
 I, (Client Name), am applying for an E2 Investor visa and am writing to express my intent to leave the United States upon termination of the E-2 status. 
 Kind Regards,
Client Signature
If you have an immigrant petition filed on your behalf and you are applying for a visa and/or entering the U.S., you should consult a qualified immigration attorney to assess any potential impact.
This website and blog constitutes attorney advertising. Do not consider anything in this website or blog legal advice and nothing in this website constitutes an attorney-client relationship being formed. Set up a one-hour consultation with us before acting on anything you read here. Past results are no guarantee of future results and prior results do not imply or predict future results. Each case is different and must be judged on its own merits.