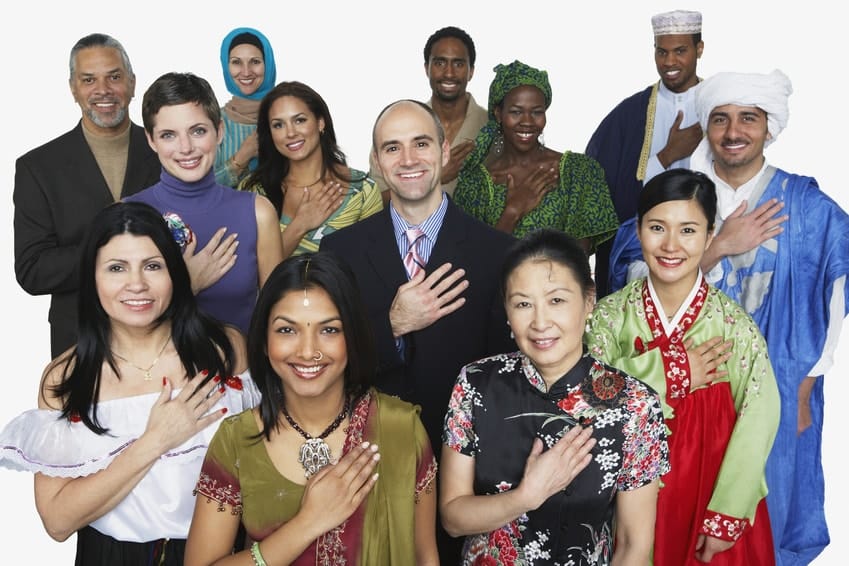 An arrest for drunk driving, even one that does not lead to a conviction, can have a number of consequences on a person's immigration status and should not be taken lightly. Please find below possible consequences depending on a person's current immigration status. Please remember, if you have ever had contact with the police and you are not a U.S. citizen, it is very important to see an immigration attorney who can determine what, if any, potential immigration consequences this contact with police might have. The information below is general and every situation requires an individual analysis.
How Will a DUI or DWI impact a Green Card Holder or a U.S. Citizen?
A DUI or DWI is not considered a crime involving moral turpitude (very bad for immigration) and therefore you cannot be deported or denied entry into the U.S. solely based on this conviction. However, a DUI or DWI with aggravating factors may be considered a crime involving moral turpitude, so it is important to show an attorney the disposition (legal and court documents showing the outcome) of your case to determine if the arrest is a ground of deportability. If it is, you may find yourself having problems with immigration the next time that you are fingerprinted, either when you renew your green card or travel abroad and return to the U.S..
While a DUI or DWI will not trigger deportability, it can be a problem for applying for citizenship asthe USCIS looks at the period of 5 years before you apply for citizenship to determine whether you have good moral character. According to the USCIS policy manual for naturalization, the Officer may also use your arrest for driving under the influence to come to the conclusion that you are a habitual drunkard and deny the application based on your not having maintained good moral character during the 5-year period. If you have been arrested for a DUI or DWI, you may have to wait 5 years after the incident before applying for citizenship unless you can show compelling rehabilitative factors.
How Will a DUI or DWI impact a Visa Holder?
A DUI or DWI arrest, regardless of the final disposition of the case, will result in an automatic revocation of your visa through the Department of State. If you are already in the United States, the arrest will not affect your status; however, if you leave the U.S. and then attempt to reenter on your visa, you will face the unpleasant news of finding out that your visa has been revoked. Again, a DUI or DWI is not a crime of moral turpitude so you are not found inadmissible based on criminal grounds but rather on medical grounds. You can reapply for the visa at a Consulate abroad where you will be referred to a physician to determine whether you are inadmissible based on a possible "physical or mental disorder with associated harmful behavior" before a new visa will be issued.
How can a DUI or DWI impact an Undocumented Person?
An arrest for a DUI or DWI is one of the ways that Immigration and Customs Enforcement (ICE) can locate individuals to arrest and place in removal proceedings, or if someone already has a removal order, detain for deportation. It has been reported that in the New York City area, ICE has used DUI and DWI arrests from years ago as a tool to locate undocumented individuals. If you are undocumented and you were ever arrested for drunk driving, it is highly advisable to speak to an immigration attorney to determine if you have any potential immigration relief and to discuss what your rights are in the event that you are targeted by ICE.
As you can see, a single arrest for drunk driving can have far reaching impacts for non-citizens. The overlap between criminal law and immigration law is complicated; again, if you have had any contacts with the police and you are not a citizen, we urge you to speak with an attorney experienced in this area, whether through a non-profit organization or through the private bar.
If you have an arrest in New York State and are unable to pay for an attorney, you may be able to get advice regarding any immigration consequences of your arrest through the Immigrant Defense Project.
If you have any questions on how a past arrest may affect your ability to apply for an E-2 visa or any other immigration benefit, please schedule a consultation with one of our attorneys.
FREE Visa Resources
Click on the buttons below in order to claim your free Visa Guide (E-1, E-2, TN, EB-5, H-1B, L-1, PERM, NIW, EB-1, O-1, E-3), sign up for our free Webinar, join our Facebook Group, or watch our videos.
Download FREE Visa Guide
Sign Up For Our Webinar
Join Our Facebook Group
Watch Our Videos
Set up a Visa or Green Card Consultation
For a dedicated one-on-one consultation with one of our lawyers, click on the button below to schedule your consultation.
Schedule a consultation
This website and blog constitutes attorney advertising. Do not consider anything in this website or blog legal advice and nothing in this website constitutes an attorney-client relationship being formed. Set up a one-hour consultation with us before acting on anything you read here. Past results are no guarantee of future results and prior results do not imply or predict future results. Each case is different and must be judged on its own merits.