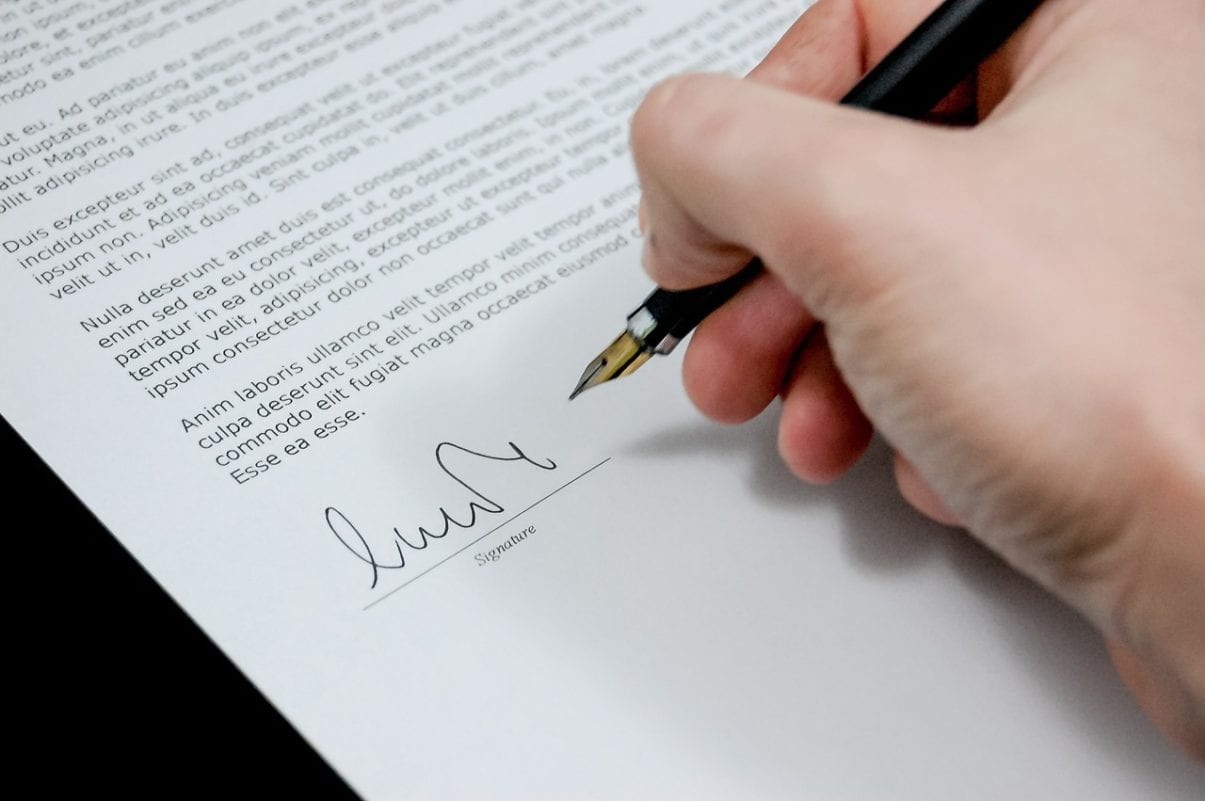 A few things to keep in mind
Before you get started on your personal statement, please keep a few things in mind.
First, asylum is a complicated area of law, and it is strongly recommended that you seek assistance from an immigration lawyer if you are thinking about applying. If cost is an issue, there are many organizations that offer free, high quality legal help to those seeking asylum but are unable to pay, including Human Rights First, the National Immigrant Justice Center, and HIAS. It is almost always worth the effort to seek professional legal assistance with your asylum application.
Second, the events that cause someone to seek asylum can be some of the most emotionally and physically difficult events imaginable. Not only that, a strong personal statement will describe these events with complete honesty and very specific details. Writing about them can be extremely difficult. It is okay to take breaks from writing to give yourself a rest. It is also okay to ask a friend, loved one, or someone you trust for help. If you feel like you have no one to talk with, several good, free, and confidential services are available, like the National Alliance on Mental Illness (NAMI) Helpline (1-800-950-6264) or the National Suicide Prevention Lifeline (1-800-273-8255).
What should I know about asylum before starting my personal statement?
Before starting your personal statement, it is helpful have a basic understanding of what asylum is and, in particular, what it does and does not protect against. Importantly, asylum does not offer protection against all forms of persecution that someone fears or has experienced. Instead, asylum only provides protection to people who fear or have experienced persecution that is motivated by certain specific reasons, or "grounds." The persecution must be motivated by the victim's race, religion, nationality, political opinion, or their "membership in a particular social group." For more details on these grounds and asylum generally, see our blog post here.
It is also helpful to know how your personal statement fits within the larger asylum application. In short, the personal statement is the center of the asylum application – all other parts of the application stem from it. The personal statement is the key part of the application that explains to the government why you should be granted protection in the United States. It has the power to determine whether your application is granted or denied. In short, time spent pouring your attention and effort into your personal statement is time well spent.
I'm ready to start writing my personal statement. What should I know about the government officer who will be reading my personal statement?
It is always good to know your audience. Unfortunately, you will probably know little or nothing about the specific government officer who will be reading your personal statement. However, there are certain things you can safely assume about your reader that will result in a stronger personal statement.
First, you can assume that the government officer reading your personal statement knows nothing about you and your home country. Even if this turns out not to be true (government officers do tend to have at least a general sense of the events in a variety of countries), it is always good to explain everything to the reader to ensure that they understand and are able to follow your story.
Second, assume that the reader is skeptical of your story and needs to be persuaded. Here, it is important to emphasize that you must always tell the truth and avoid exaggeration. The government officer is on the lookout for dishonesty and will pick up on any hint of it.
How should I go about writing my personal statement?
There is one question that is at the heart of your personal statement: What persecution did you experience or are you afraid of experiencing if you were to return to your country, and by whom? The entire reason for you writing your personal statement is to answer this one, key question. In general, the more thoroughly and directly you can answer this question, the stronger your personal statement. You might even want to write this question down and regularly look at it as you write your personal statement – if you notice that you are writing something that does not go toward answering this question, you might want to shift your focus back to answering this question.
While keeping this key question in mind, write your personal statement to address the two assumptions we made about our reader earlier: that she knows nothing about you and your home country, and that she is skeptical of your story and needs to be persuaded.
Assume the reader knows nothing about you and your home country. Imagine that your reader is twelve years old and has never traveled outside the United States. Explain everything to the reader to ensure that they understand and are able to follow your story. Even if your home country is in the news, feel free to start by explaining what continent your country is on, or if it is on an ocean. If it is relevant to your story, explain a little about your country's history, and how it is connected to the persecution you faced.
Assume that the reader is skeptical of your story and needs to be persuaded. Persuading the reader means being absolutely honest and avoiding exaggeration while you "hold your reader's hand." Put differently, you are your reader's guide, and you need her to accompany you to the places and events that led to you leave your country and seek protection in the United States. Imagine how you could best convince the reader of your story – if it were possible, you would probably invite the reader to the place where the events actually happened, so that she could hear the sounds, smell the smells, see the sights, and feel the things you experienced. This is exactly the experience you are trying to create for the reader with your personal statement. It is difficult to include too many details from your memories as they relate to you leaving your home country. For example, during a particularly frightening moment, do you remember the sound of a dog barking outside? Write about it. Do you remember how the room smelled like sweat and body odor? Describe it.
And always remember not to lose sight of the key question you're answering with your personal statement: What persecution did you experience or are you afraid of experiencing if you were to return to your country, and by whom?
I've finished writing my personal statement. What more can I do to strengthen my application?
There are many ways that you can strengthen the power of your personal statement. Many asylum applications – particularly if prepared by a lawyer – will include research on conditions in your country in order to show that the persecution you faced is recognized and substantiated. Articles from local newspapers can also serve a similar purpose. You may be in a good position to find those articles, particularly if the official language in your country is not English.
Another way in which you can strengthen the power of your personal statement is to help the reader visualize it beyond using your words. Things such as maps, images, and screenshots from videos can be included in your application. With online tools like Youtube and Google Maps, such materials are more accessible than ever before. Going back to the idea that you are your reader's guide, think creatively about how images can take your reader to the places and events you experienced.
To share one example, an individual from a country in the Middle East was seeking asylum on account of her political opinion. She was targeted because she was perceived to be active in an opposition political party. Her personal statement described her background, her political activities, and how she was targeted as a result. Her statement also described how she lived in an area where other opposition leaders lived. Reading this last piece of information, it probably did not jump out at you, and it probably would not jump out to the government officer reading the statement either – reading that someone lived near other opposition leaders does not immediately seem especially persuasive. However, using Google Maps, she included in her asylum application a map that showed each home within a few hundred feet of her own, and for each home she placed a label with the name of the resident and their title in the opposition party. Suddenly it became clear that this woman was literally surrounded by and living among influential opposition leaders, and it would be no surprise that someone targeting members of the opposition party would also target her. By including the map, she held the readers hand, took them to the place she fled, and explained why she could not go back.
FREE Visa Resources
Click on the buttons below in order to claim your free Visa Guide (E-1, E-2, TN, EB-5, H-1B, L-1, PERM, NIW, EB-1, O-1, E-3), sign up for our free Webinar, join our Facebook Group, or watch our videos.
Download FREE Visa Guide
Sign Up For Our Webinar
Join Our Facebook Group
Watch Our Videos
Set up a Visa or Green Card Consultation
For a dedicated one-on-one consultation with one of our lawyers, click on the button below to schedule your consultation.
Schedule a consultation
This website and blog constitutes attorney advertising. Do not consider anything in this website or blog legal advice and nothing in this website constitutes an attorney-client relationship being formed. Set up a one-hour consultation with us before acting on anything you read here. Past results are no guarantee of future results and prior results do not imply or predict future results. Each case is different and must be judged on its own merits.