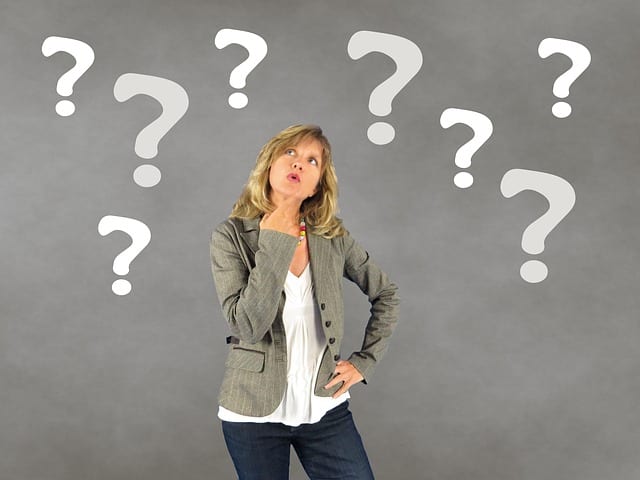 My I-94 for my E-2 visa expired. What should I do?  Can I still file an extension of status for my E-2 visa when my I-94 has expired?
Example 1 Let's analyze the following scenario: Your E-2 visa is valid until January 1, 2023. You always thought that you can stay in the U.S. as long as your visa is valid. You most recently entered the U.S. on your E-2 visa on January 1, 2020. Your passport expired on July 1, 2020. You did not know that the I-94 governs your immigration status in the U.S. and you also did not realize that CBP would limit the I-94 only until your passport expiration date and your I-94 expired on July 1, 2020. In September 1, 2020 you realized that your I-94 governs your status in the U.S. and that you have now overstayed in the U.S. for about 2 months. You are now wondering if there is any way how you could remedy this overstay.
Example 2 The same facts as above, the only difference is that you realize that you overstayed past your I-94 on January 15, 2021 (you stayed in the U.S. for more than 180 days after your I-94 expired). The question is: Is there any way how you can get your status reinstated with USCIS.? Is there any difference between those 2 scenarios? The answer to the first question is: yes, but the remedy is completely discretionary. You would need to meet the following requirements in order to qualify for the remedy (and even then the USCIS officer has a complete discretion whether he/she will approve/deny the request). You would file this explanation along with your extension of status petition.
The delay was due to extraordinary circumstances beyond the control of the applicant or petitioner, and the Service finds the delay commensurate with the circumstances
To meet this requirement, you will need to explain why you are filing your petition past the I-94 expiration date (e.g. in the example above you can explain that you were not aware that the I-94 governs your stay in the U.S. and you did not know that your stay in the U.S. was limited to the passport expiration date). Other reasons could be for example: serious medical issues in your family and your inability to deal with your immigration status due to serious medical issues. The key is to explain how were these circumstances extraordinary and how they were beyond your control. Additionally, you will need to explain how your delay was commensurate with the circumstances (e.g. if you found out that your I-94 expired in December 2020, but you did not file the extension application until April next year, then USCS may not see this as commensurate).
The alien has not otherwise violated his or her nonimmigrant status
Other than the late filing, there must be no violation in your nonimmigrant status. (iii) The alien remains a bona fide nonimmigrant (iv) The alien is not the subject of deportation proceedings under section 242 of the Act (prior to April 1, 1997) or removal proceedings under section 240 of the Act
Does it matter how long I stayed after my I-94 expired?
Yes. If you overstayed for less than 180 days, you don't necessarily have to file an extension of status application & ask for the reinstatement of status with USCIS, as you could also leave the U.S., re-apply for a new visa and come back to the U.S. It is important to keep in mind that if you stayed in the U.S. past your I-94 date, your visa becomes automatically void and you will have to apply for a visa in a country of your nationality. Therefore, in the example 1 above, you could leave the U.S. and re-apply for an E-2 visa (but you would have to disclose that you previously overstayed in the U.S.).
However, if you have overstayed for more than 180 days (and less than a year), then the situation gets even more complicated, as if you leave the U.S., you would be subject to the 3-year bar. In this scenario, you would have to file an extension of status with USCIS and explain why you are filing the extension late and explain how you qualify and why should your status be reinstated. It is extremely important to realize that there is a difference between an E-2 visa and E-2 status and that the I-94 form governs your legal status in the U.S. You should check the I-94 form each and every time you enter the U.S. on this website. We recommend that you contact an immigration attorney to discuss your options and next steps as this is very complicated area of immigration law.
FREE Visa Resources
Click on the buttons below in order to claim your free Visa Guide (E-1, E-2, TN, EB-5, H-1B, L-1, PERM, NIW, EB-1, O-1, E-3), sign up for our free Webinar, join our Facebook Group, or watch our videos.
Download FREE Visa Guide
Sign Up For Our Webinar
Join Our Facebook Group
Watch Our Videos
Set up a Visa or Green Card Consultation
For a dedicated one-on-one consultation with one of our lawyers, click on the button below to schedule your consultation.
Schedule a consultation
This website and blog constitutes attorney advertising. Do not consider anything in this website or blog legal advice and nothing in this website constitutes an attorney-client relationship being formed. Set up a one-hour consultation with us before acting on anything you read here. Past results are no guarantee of future results and prior results do not imply or predict future results. Each case is different and must be judged on its own merits.